Premium Sign Solutions Crafts Exceptional Channel Letters Sign for The Westside Clinic Venice
Welcome to the world of channel letters! If you're a clinic or health center looking to catch more eyes, we've got a solution for you. 
Key Takeaway Points 
Channel letters signs: Captivate with a mesmerizing 3D glow, leaving a lasting impression on all.

Full-service solutions: Get personalized, powerful branding that sets your clinic apart from the rest.

Stand out in style with channel letters signs, guiding new patients straight to your door.

Upgrade your clinic's exterior today and embrace the magic of eye-catching channel letters signs.
In this blog, we'll show you how Premium Sign Solutions transformed The Westside Clinic Venice's identity with channel letters signs. Say goodbye to signage worries! These signs are like superheroes for your business, attracting new clients day and night. So, let's dive in and explore the magic of channel letters. Ready for a signage upgrade? Let's go!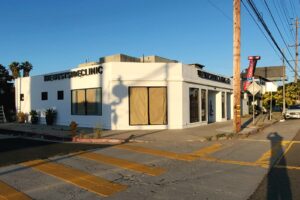 Collaboration of Channel Letter Signs 
Meet Hannah Hunt, PA-C, an expert in aesthetic services. In 2015, she opened The Westside Clinic Venice, offering non-surgical treatments and urgent care services. Hannah's dedication to her patients sets her apart. 
Let's explore how Premium Sign Solutions collaborated with Hannah to create a stunning channel letters sign. It reflects her clinic's unique style and story, shining like a beacon to those in need. Hannah's clinic is now a standout in Venice, thanks to the power of outdoor front-lit signage.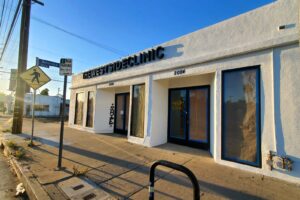 Designing the Channel Letters Sign 
Crafting The Westside Clinic Venice's channel letters sign was a joy! Working with Hannah, we created a seamless representation of her expertise. We carefully selected the sign's 18-inch tall letters and white faces to complement the clinic's facade. Using fabricated metal materials, the sign exudes durability and elegance. 
The added 3D effect gives it a modern touch, making it stand out day and night. It's like having a masterpiece on the clinic's exterior, inviting everyone to experience the magic inside. Our dedication to every detail ensures the sign perfectly aligns with Hannah's vision and mission, leaving a lasting impression on all who pass by.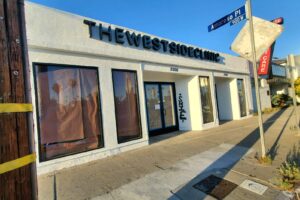 Benefits of a Channel Letter Signs
Channel letters signs bring many perks for clinics and health centers. The front-lit design boosts visibility and makes your brand shine like a star. Passersby can't resist its eye-catching charm, drawing them right to your door. These signs are like trusty companions, weathering storms with their tough materials. 
Plus, they're perfect for branding, telling the world who you are. Imagine your clinic as a lighthouse, guiding patients to safety and care. With channel letters signs, you'll stand out in the crowd and leave a lasting impression on all who see it. Get ready to welcome new clients with open arms!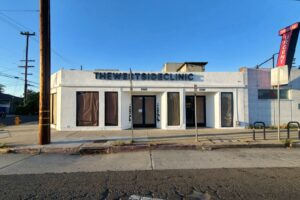 Frequently Asked Questions 
Got questions about outdoor signage? No worries, we've got answers! Let's dive in and clear things up. 
Wondering about the installation process?
Our team's got you covered, making it smooth and pro. We have years of experience for you.
Want the sign to match your branding?
Absolutely! We're masters of full-service signage, customizing it just for you. 
What makes channel letters signs special?
Picture this – a dazzling 3D effect and front-lit glow. They make your clinic shine brighter than the rest! 
So, leave those worries behind and embrace the magic of channel letters. Your clinic will be the talk of the town, grabbing everyone's attention in a snap!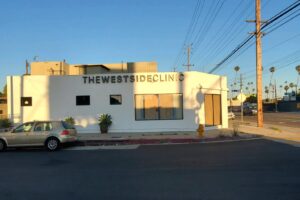 Final Thoughts on Channel Letters Sign
Ready to transform your clinic's image? Choose channel letters for a captivating and personalized exterior. Our full-service signage solutions will make your brand shine like never before. Embrace the power of channel letters today and leave a lasting impression on all who pass by!