What message is your sign sending? More importantly, what message do you want your sign to send?
At Premium Sign Solutions, a Southern California Sign Company, our goal is to create a powerful and enduring impact from your business signage. We start with your customer and patron  in mind and make sure all aspects of your sign strategy – content, materials, colors, fonts, location and sizes – work together in harmony to deliver the right message.
Your signs help customers form a lasting impression of your business. Therefore, how your products and service offerings are presented can make the difference between a customer selecting your business or a competitor's.
Our passion is the presentation of your business in the most powerful and compelling way. Everything your customer sees and touches should reinforce the quality of your product or service.
Your Business Is Exceptional. Your Signs Should Be Too.
Call us today for a Free Sign Quote: (818) 578-6234
Ask about our Sign Packages:
Sign Design Package,  Storefront Sign Package and New Location Sign Package.
Chris O'Connell
President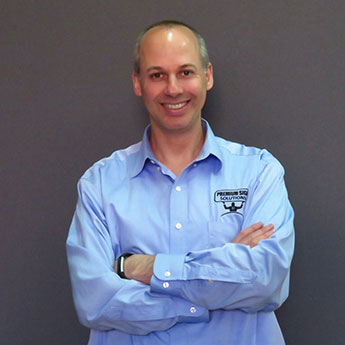 Chris O'Connell founded Premium Sign Solutions with one goal in mind: to help each business present itself in a way that best resonates with customers.
Following more than half a decade in public relations helping to promote everything from sporting events to automotive manufacturers to businesses, Chris joined a digital startup company, Gumiyo.  Formed in the pre-iPhone days before people generally used their mobile phones to visit the Internet, Chris had a front row seat to both the birth of an industry and the evolution of a company.  Chris played an instrumental role in Gumiyo's growth, profitability and ultimately, acquisition.  While working at Gumiyo, Chris attended the Marshall School of Business at the University of Southern California, earning an MBA.
After working for Gumiyo's acquirer, Colony Logic, for more than a year, Chris was determined to create his own company and work with the customers he enjoyed most: local businesses.
Today, Premium Sign Solutions helps customers using a consultative approach developed from Chris' career experience.  This includes a public relations and marketing approach to signage –determining how an end customer should perceive a company.  Next, a lesson from the mobile industry: understanding what information is most vital to present with limited space and an audience with a naturally shorter attention span.  And finally by understanding each entrepreneur's journey and helping them present their business passionately to their customers.
Chris lives in the San Fernando Valley with his wife, daughter, son and two dogs.
Contact Chris at Chris@PremiumSignSolutions.com.
Marco Gonzalez
Production Manager
Marco Gonzalez has more than 18 years experience in the commercial printing and sign experience in the Commercial Sign Industry.  Marco's multiple decades in the sign business gives him the opportunity to work in every single discipline within the Sign Industry: new sign design, sales, graphic design, city permitting, Sign Fabrication, Sign Installation and Sign Maintenance.  Marco's experience, combined with his understanding of the Importance of Marketing with well-designed and fabricated exterior and interior signage, is an invaluable asset on every sign project with Premium Sign Solutions. 
Marco's extensive knowledge of computer and machine applications further enhances the quality of his our Sign Projects at Premium Sign Solutions.  Throughout his career, Marco has done work with companies as large as Universal Studios, Paramount Studios and Macy's and small local businesses throughout Los Angeles County, San Fernando Valley and Orange County.
Contact Marco at Marco@premiumsignsolutions.com​
Nick Castil
Production Designer
Nick Castil's an experienced sign specialist with an international background. He has a Bachelor's degree in Management Engineering and has worked in the industry for five years in the Philippines and twelve years in the United States. Needless to say, he's quite adaptable, able to adjust to a wide variety of circumstances and meet the requirements of a diverse clientele.
When it comes to signing making, he considers the El Capitan Theater's sign to be his favorite and an example that all in the industry should aspire to match.
Currently, he lives in Northridge, California. In his off-time, he loves to hike, bike and fish. He also pampers three big dogs.
Contact Nick at: Nick@premiumsignsolutions.com
Christian Meng
Production Coordinator
With a background installing signs, Christian brings an in-depth knowledge of materials and their application to his Project Coordinator role.  Throughout his career, Christian has created a reputation for putting his clients' needs first.
Christian's experience with sign fabrication and installation is is far-ranging – from lobby signs to channel letters to anything you can wrap, including cars, trucks, RVs, boats, and trailers.  Christian lives in Granada Hills with his family. He enjoys all kinds of sports and participates in basketball and soccer leagues throughout the year.
Contact Christian at Cmeng@PremiumSignSolutions.com
Your Business Is Exceptional. Your Sign Should Be Too.
We proudly serve the sign needs of businesses throughout Los Angeles County and the San Fernando Valley including: Agoura Hills, Brentwood, Burbank, Calabasas, Camarillo, Canoga Park, Century City, Chatsworth, Culver City, Encino, Glendale, Granada Hills, Los Angeles, Malibu, Northridge, North Hollywood, Pacific Palisades, Reseda, Santa Monica, Sherman Oaks, Simi Valley, Studio City, Tarzana, Thousand Oaks, Van Nuys, West Hills, Westlake Village, and Woodland Hills.
Call (818) 578-6234 for Inquiries
NEWSLETTER
Do you want to receive product news and updates as well as tips and tricks for visual marketing? Join our Newsletter Now!