Exterior signage is often your biggest and most recognizable branding element.
Channel letters are impressive, guaranteed to catch the eye from a distance. They can be illuminated or non illuminated. Illuminated signs combine your logo with a distinctive typeface and visibility day in and day out. It is important to pick the right elements to create a strong and impressive connection with your customers.
During the day, these markers feature bold colors that look great and guarantee memorability. After dark, illumination makes the colors pop and helps customers find your business.
Premium Sign Solutions will create the channel letter signage that attracts foot traffic and serves as an iconic symbol for your business!
Your Business Is Exceptional. Your Sign Should Be Too.
Illuminated and Non Illuminated Signs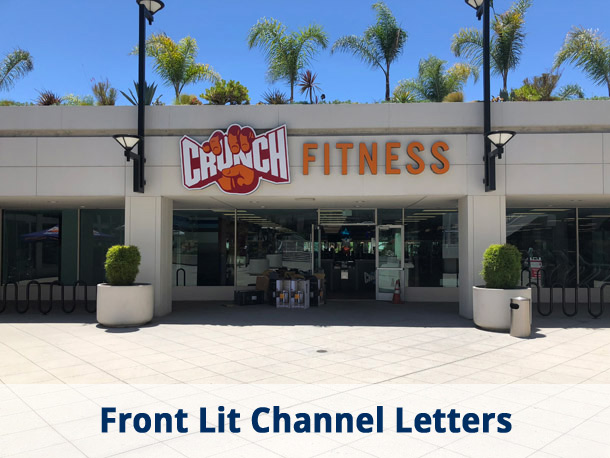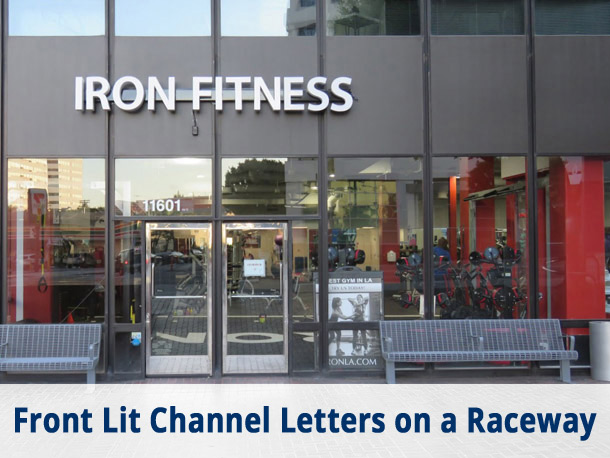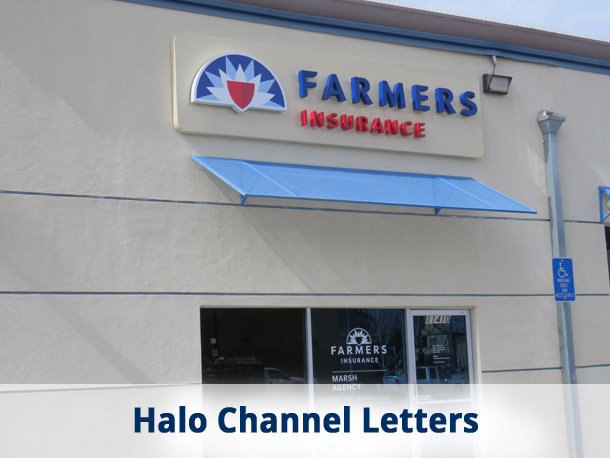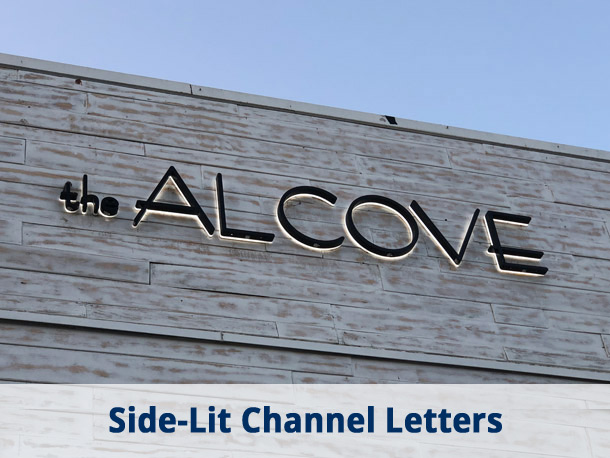 Channel letters and illuminated signs are ideal for such businesses for their branding and to attract new customers:
Apartment
Condominium Complexes
Restaurants
Car dealers
Gas stations
Shopping centers
Property managers and landlords
Contractors and builders
Grocery stores
Hospitals
Warehouses and facilities
Retail business owners
Temples, churches and mosques
Schools
Colleges and Universities
Video on Channel Letters featuring our Founder Chris O'Connell
FRONT-LIT CHANNEL LETTER and REVERSE OR HALO-LIT CHANNEL LETTER:
FRONT-LIT CHANNEL LETTER:
It's the most popular type, their FRONT LIGHTS UP FROM THE INSIDE, offering the brightest and MOST VISIBLE type of signage, Your desired business message, image and logo will glow vividly day or night with rich colors and sharp edges.
REVERSE OR HALO-LIT CHANNEL LETTER:
The front of the letter is made out of metal and the lighting is directed to the back. The metal will block the light from illuminating the front and instead the light will flood the back of the channel letter, creating a stunning halo effect. This radiant Halo effect allows for a variety of creative effects depending on the color, sheen and texture of the building surface. Optimal results can be appreciated at night with Light-colored building surfaces with a matte finish.
Halo-Lit Channel Letters are a great option to be favored if you want to convey both an elegant and exotic spirit.
Lightbox Signs vs. Channel Letters
Good Quality Signs vs. Poor Quality
LIGHTBOXES OR CHANNEL LETTERS?
Both options are going to be one of the most powerful marketing tools you'll count on. Other forms of advertising require more money per year like google, yelp, etc. Your new sign might just out-generate all of those investments combined! It's always there, it 's constantly advertising your business.
When it comes to calling the attention of foot traffic a beautifully illuminated sign is what will bring distinction and notoriety to your business.
It is important to check with your city on which type of signs you are allowed to have as these regulations change city to city. Our Premium Sign Solutions Team of committed sign experts will guide you through the decision process of finding out what is the best option to serve your business need.
Premium Sign Solutions will work your sign permits, design, installation and maintenance. We will make the whole process easy and enjoyable.
Lightbox Signs and Channel Letters are perfect for businesses that take pride in showing customers they are different from the competition:
NEWSLETTER
Do you want to receive product news and updates as well as tips and tricks for visual marketing? Join our Newsletter Now!