Generous donors deserve recognition as crucial members of the community who have contributed so much and should be acknowledged and thanked for their kindness.
When the donors in your community have contributed to a statue, building, room or have simply donated to an organization, then a tastefully and strategically positioned donor plaque or installation can highlight their generosity.
Premium Sign Solutions can design or work with your architect or Interior Designer to create Recognition Plaques and Commemorative Plaques for your Organization. Plaques and installations look best when they are planned to not only honor those who have given, but designed as a showpiece that demands attention. A dedication wall can feature a number of plaques paying tribute to donors and important members in the past. These are also useful in providing a space for plaques commemorating future donors too.
And commemorative signs aren't just for donors.
Recognizing the employee of the month?
Honoring the company founder?
Acknowledging crucial members of your organization or community?
Displaying a timeline of your company's milestones?
Custom plaques can be made in different materials such as metal or acrylic and can also be made to Commemorate the years of service of an individual member and staff.
Excellence and significant contributions deserve recognition and appreciation. So why not do it with a display that will be seen by many? These signs can move people, even inspire them to follow the examples of those being honored. They can have a motivating effect, and in the case of the workplace it can boost team morale as people will know that exceptional efforts will get recognized.
Your Business Is Exceptional. Your Sign Should Be Too.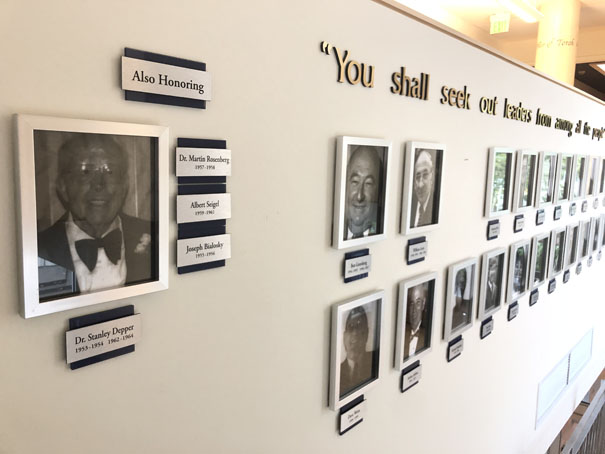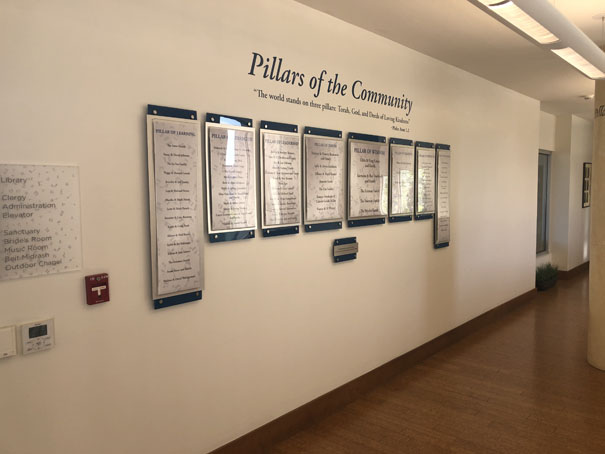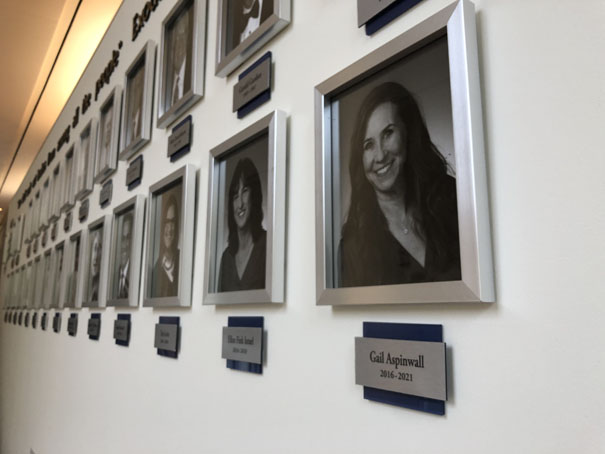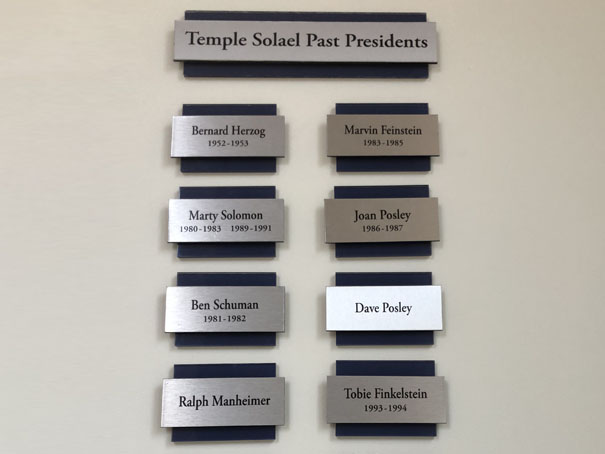 Commemorative signs are also important for places of worship. Temples, churches, synagogues and mosques. Beyond praising individuals or elevating notable figures, these signs can also connect people with communities and histories. Timeline walls can show crucial moments in the past, recognition displays can feature people as well as events. All of these will help people remember their heritage, the contributions and efforts that led to the present moment, and in doing so come to a better understanding of their role or the course they will take. 
Are you looking to dedicate a statue, building or room?  Do you want to highlight your donors or bring your history to life through a dedication wall? 
DONOR WALL & DEDICATION WALL
It highlights people who have donated to them over the years. The fundamental purposes of a donor recognition wall are to honor the contributors of an organization. It will frequently incorporate a prominent display of the organization's logo and mission statement.
Your Business Is Exceptional. Your Sign Should Be Too.
We proudly serve the sign needs of businesses throughout Los Angeles County and the San Fernando Valley including: Agoura Hills, Brentwood, Burbank, Calabasas, Camarillo, Canoga Park, Century City, Chatsworth, Culver City, Encino, Glendale, Granada Hills, Los Angeles, Malibu, Northridge, North Hollywood, Pacific Palisades, Reseda, Santa Monica, Sherman Oaks, Simi Valley, Studio City, Tarzana, Thousand Oaks, Van Nuys, West Hills, Westlake Village, and Woodland Hills.
NEWSLETTER
Do you want to receive product news and updates as well as tips and tricks for visual marketing? Join our Newsletter Now!