ADA Compliant Signs for Restrooms, Handicap Signs and Building Navigation Signs
Code Compliant ADA (Americans with Disabilities Act) signage is required in all buildings in the Los Angeles area.
We have California ADA Compliant Signs in-stock and ready to ship in the United States.
Premium Sign Solutions is one of the leading suppliers of ADA signage in Los Angeles, Southern California.
We specialize in crafting signs that are not only compliant with braille and tactile lettering but also good looking! We can also handle the installation of your sign package for you.
Installations are also available
Types of ADA Signage
Varieties of ADA compliant signs.
Wayfinding signs for handicapped accessible routes and exits
Braille suite signs and directories
Restroom signs
Handicapped parking signs
And more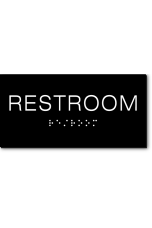 California RESTROOM
Text Wall Sign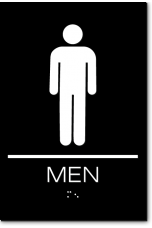 California MEN
Restroom Wall Sign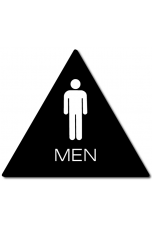 California MEN
Restroom Door Sign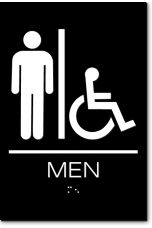 California MEN
Accessible
Restroom Wall Sign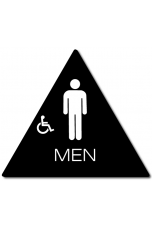 California MEN
Accessible
Restroom Door Sign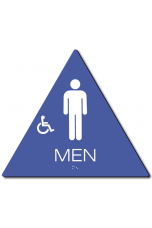 California MEN
Accessible
Restroom Door Sign
Styrene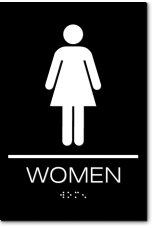 California WOMEN
Restroom Wall Sign
California WOMEN
Restroom Door Sign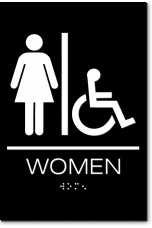 California WOMEN
Accessible
Restroom Wall Sign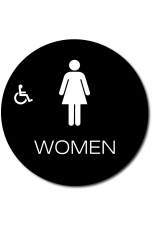 California WOMEN
Accessible
Restroom Door Sign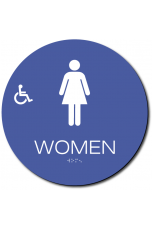 California WOMEN
Accessible
Restroom Door Sign
Styrene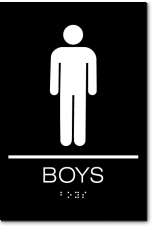 California BOYS
Restroom Wall Sign
A State of California ADA-compliant sign made from durable, vandal-proof, high-impact CAD-cut acrylic.
Available in five stock colors plus MetalGraph, LaserGlow and 40+ custom colors at an upcharge.
Sign size: 6 inches wide x 3 inches high x 1/16 inches thick with square corners.
Tactile graphics raised 1/32 inch above base.
Easy-to-read lettering in a high-contrast color, 5/8 inch tall+.
Dome-shaped Grade 2 Braille meets CA Title 24 requirements
(Note that CA requires single stall lockable restrooms to be identified as ALL-GENDER, not uni-sex.)
Premium Sign Solutions will custom create braille signs for your establishment.
Your Business Is Exceptional. Your Sign Should Be Too.
ADA SIGNS BY PREMIUM SIGN SOLUTIONS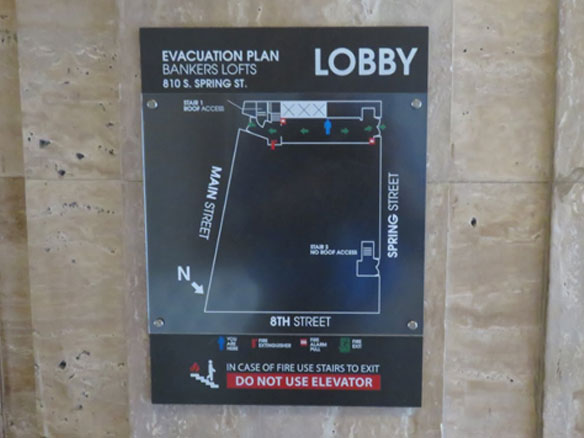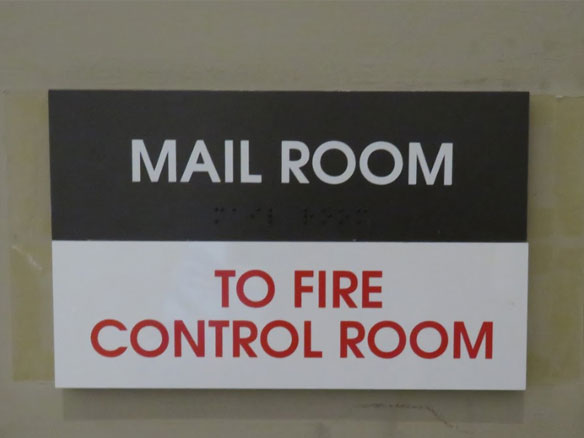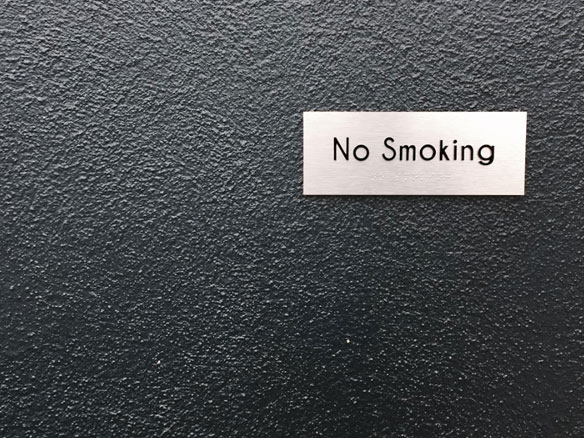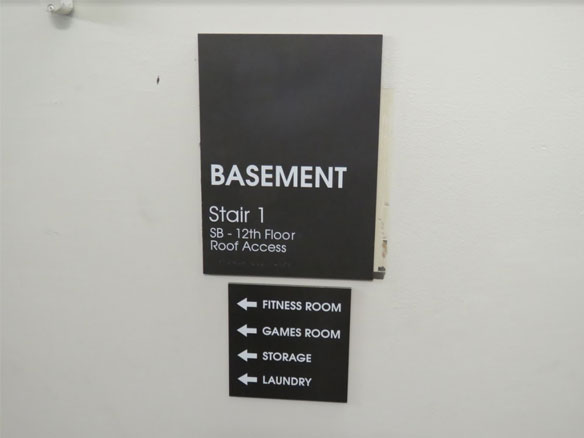 Businesses that benefit from ADA SIGNS:
With our extensive expertise and knowledge, we will guide you through every step of the process from the initial consultation to design, installation and maintenance.

Apartment
Condominium Complexes
Restaurants
Car dealers
Gas stations
Shopping centers
Property managers and landlords
Contractors and builders
Grocery stores
Hospitals
Warehouses and facilities
Retail business owners
Temples, churches and mosques
Schools
Colleges and Universities
Unsure which signs you need to comply with the Americans with Disabilities Act (ADA)? Our Premium Sign Solutions Team can advise you. We offer a variety of heavy duty materials to withstand weather conditions to make sure your ADA signs are in compliance for many years. Materials such as: plastic, metal, aluminum, wood and foam Materials are available. We'll make sure the braille signs are both attractive and stylish and meet your building's and image.
The law provides guidelines for size, color, typography, use of Braille and reflective materials. But there's still plenty of room to express your business' personality and reinforce your branding strategy. The design of the braille sign can easily incorporate your logo design and colors.
ADA Signs, Title 24 Restroom Signs, Handicap Signs and Building Navigation Signs
ADA signs
ADA, or Americans with Disability Act, is a specific act pact inside the United States to ensure individuals with a disability are able to receive fair treatment and services throughout the country, regardless of the condition they are in. ADA signs are going to allow visitors to your facility, no matter what ailment they might have, navigate through your place of business and find the necessary services they are seeking. This includes handicap parking signs, directional walkway and ramp signs, not to mention traditional bathroom and facility signs. All of these signs are designed not only to instruct anyone who visits your facility, but those with a disability, so they can freely and easily make it from the parking lot to the interior of the building, all without issue or other problems.
Restroom Handicap Signs
It is important to let individuals know if a bathroom is handicap or not. With the handicap restroom signs, it is going to allow someone to simply walk up to the bathroom sign and know instantly if they are able to gain access to the restroom or not and if they need to continue looking for a different bathroom. However, it does allow those with the need of a handicap bathroom the ability to identify such a bathroom and locate one that meets their specific needs.
Braille Signs
Braille is a requirement in many states now and it helps keep your facility compliant with these laws and regulations. It also helps those who have visual disabilities the ability to quickly and easily determine what the door leads to and what they will find on the other side. With braille signs, someone can determine what kind of bathroom it is, the room number of and is designed to help ensure the individual can remain confident in where they are traveling to and what they are looking for.
Title 24
Title 24 covers a large range of areas for your building. This includes your signs, the information placed on the signs and how it is used. By receiving Title 24 compliant signs, you can be rest assured that everything inside your building is up to code and avoid lawsuits.
CA Regulation Restroom Signage

Parking Signage – New Requirements

MYTHS ABOUT ADA COMPLIANCE
California law provides up to $4,000 or more in minimum damages – plus attorney fees – if someone with certain disabilities comes to your business and encounters a condition which was required to be changed. In fact, 25,000 to 35,000 ADA/accessibility lawsuits have been filed throughout California in the past few years.
"I am grandfathered"
"Grandfathering" in building code does not apply to these civil rights claims.
If you are open to the public, people with disabilities have a civil right to equal access to your goods and services.
To date, no business in California has successfully defended an ADA/accessibility claim on the basis of grandfathering.
"They have to send me a complaint letter before a lawsuit."
Currently, no civil rights law requires that a letter be sent before a lawsuit can be filed.
The laws were intended to have the changes be in place when a visitor arrives at the business.
"My building complied when it was built"
Few building inspectors look for possible ADA compliance issues.
Many businesses which pass California lottery and other inspections still have conditions which support these lawsuits.
"People with disabilities have come and gone for years without mentioning problems."
What does not necessarily cause a problem for one disability, may be a barrier for another.
Some people don't like to openly ask for special treatment or accommodations.
On the other hand, many people are concerned their comments won't be well received.
"Whenever we see a wheelchair, we go out of our way to assist."
Though well received, polite offers do not make up for the need of special assistance.
Still, people with disabilities are entitled to leave and sue if they see a condition which could present problems for them.
Many businesses that are sued never see the plaintiff.
"All they needed to do was ask." "We have a ramp around back if they looked."
How would a new visitor know without a posted sign?
People with respiratory or mobility problems should not be expected to go exploring to find an alternative.
Will they feel like "second class" customers if required to use a rear entrance?
"These lawsuits were not intended by legislators or judges."
California legislators have declined to stop private enforcement of accessibility laws on 24 separate occasions.
"I'll just follow the ADA codes."
California has a higher standard than the ADA, and some are directly conflicting.
And 98% of all California businesses are believed to have at least one condition which would support a $4,000 damage claim.
"I'll just buy a temporary fix, I don't have to make permanent improvements."
It is only appropriate to use "alternative fabrication" if you cannot afford to make appropriate, permanent changes, or if it is technically not feasible.
You may be required to produce financials if you claim you cannot afford it.
"My landlord indemnified me"
Landlord and tenant will most likely be jointly and severably liable for access claims by people with disabilities. And the procedure to apportion is costly.
"I was already sued and fixed all the items mentioned in the complaint."
A plaintiff can only seek changes relevant to their specific disability. So most lawsuits and settlement agreements do not identify all issues which can lead to claims.
A qualified plaintiff with disabilities will normally have standing to compel the removal of all conditions which could limit accessibility if they return. Still, most plaintiffs only issue a complaint or two they observed which prompted them to file.
NEWSLETTER
Do you want to receive product news and updates as well as tips and tricks for visual marketing? Join our Newsletter Now!