INTELLIGENT TEMPERATURE MEASURING & MONITORING MACHINE
Are you considering what re-opening your business will look like?
How will you keep you and your employees safe? What about your customers?
We have a product that will help you open your business with confidence!
SUMMARY
In order to assist people and businesses in preventing the spread of COVID-19, particularly in narrow spaces and environments such as offices, retail stores, buses, passenger cars, and school buses, we are offering a series of temperature measurement systems to help keep your establishments' staff and customers safe.
The temperature-scanning device uses a combination of practical design, intelligent module integration, and image recognition technology to help prevent the spread of Covid-19.
MAIN FUNCTION
The main function of the temperature measurement kiosk is to monitor human body temperature in real time, allowing businesses to quickly screen employees and customers to ensure a healthy environment for everyone.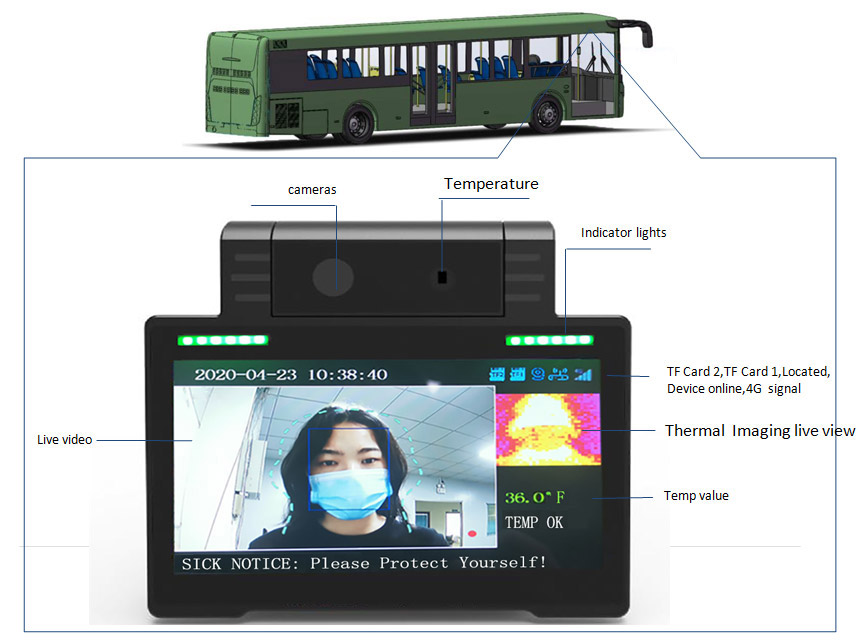 HOW IT WORKS
Premium Sign Solutions' Temperature Scanner uses non-contact infrared thermal imaging, which has high temperature measurement efficiency while minimizing cross infection risk. The scanner can quickly complete temperature measurements and comes equipped with a voice alarm, real-time recording, and the ability to store information locally and in the cloud.
When it detects abnormal body temperature, the device issues an alert to remind staff to perform prevention and control.
FEATURES
Touchless temperature detection
Real-time video surveillance
Support 1080P, H.265 format
Double TF card data storage
Real-time monitoring screen and thermal imaging screen
Intelligent voice prompts and alarms
Face detection and snapshot
4G wireless communication
Support remote system upgrade
We Support Businesses with our Quick Banners, Window Graphics, A-Frame Signs and more…
Your Business Is Exceptional. Your Sign Should Be Too.
We proudly serve the sign needs of businesses throughout Los Angeles County and the San Fernando Valley including: Agoura Hills, Brentwood, Burbank, Calabasas, Camarillo, Canoga Park, Century City, Chatsworth, Culver City, Encino, Glendale, Granada Hills, Los Angeles, Malibu, Northridge, North Hollywood, Pacific Palisades, Reseda, Santa Monica, Sherman Oaks, Simi Valley, Studio City, Tarzana, Thousand Oaks, Van Nuys, West Hills, Westlake Village, and Woodland Hills.
NEWSLETTER
Do you want to receive product news and updates as well as tips and tricks for visual marketing? Join our Newsletter Now!