These are the acrylic letter building signs we fabricated and installed for The Tox LA's spa in Studio City. With this, their health salon will be more prominent and will attract more clients.
Acrylic Letter Building Signs for Spas, Salons and Clinics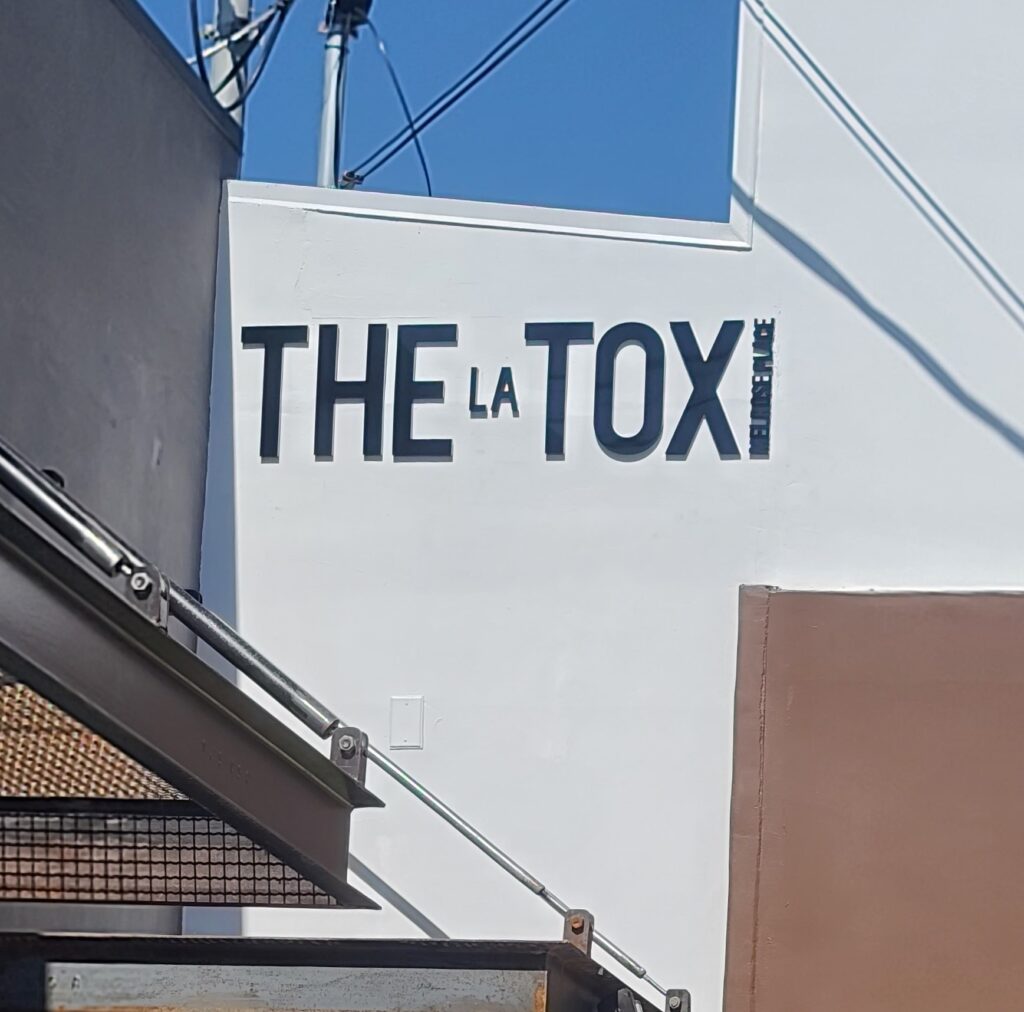 Spell your brand's name out boldly in huge letters to gain more visibility and recognition among potential clients. Acrylic letters are ideal for this as they are durable and versatile. They can be shaped in all sorts of configurations, yet the resilient material is also relatively light, making it easy to position and install. Their durability makes them ideal for outdoor signs. After all, exterior signs must face weather, temperature highs and lows, and other factors. These signs will stay pristine for a long time, remaining attractive to passersby. Sign quality and appearance is a must because their looks will also suggest to onlookers the state of the brand's facilities, the capabilities of its team and the caliber of its products or services. So for clinics, spas, salons and other health centers, appealing signage is a must.
Get the best salon sign for your establishment. Reach out to your trusted sign company in the Los Angeles area for a free sign quote. Contact Premium Sign Solutions. Southern California Sign Company based in San Fernando Valley. Also serving Tarzana, Pomona, West Los Angeles and all of Southern California.
About the Client
The Tox Los Angeles is a beauty and health spa specializing in the Tox Technique, a unique blend of modalities that heal the body from the inside out and detoxify it through the lymphatic system.