This boutique storefront sign uses flat cut brass letters with Veronica Beard's signature black centered font. It achieves the high-end brand's look with chemically etched and painted materials. Now these dimensional letters complete their Pacific Palisades establishment.
So this is the result of the sign samples we detailed in a previous article.
The Front Line of Branding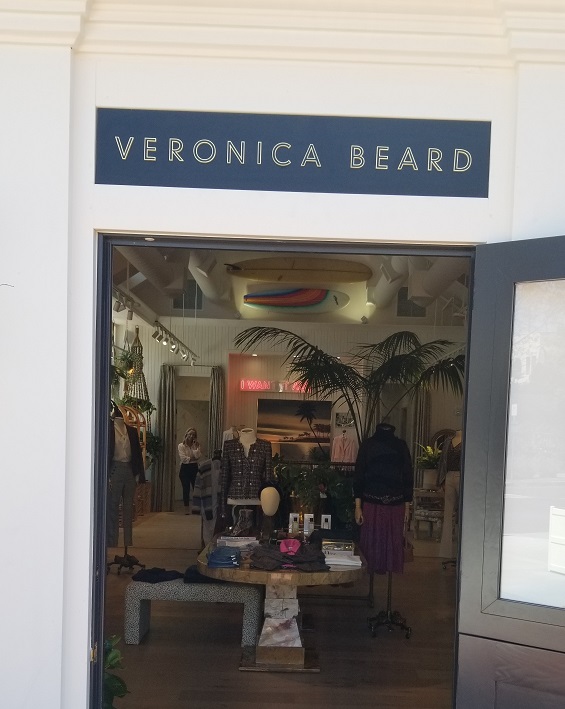 A storefront sign must make an impression with customers and potential ones. So it is imperative for you to get the finest one, which your business truly deserves. Skimping out on this is not an option. Because with a storefront sign you are presenting your brand, which symbolizes what your business is all about.
Moreover, in the case of high end brands such as Veronica Beard, the quality of a boutique storefront sign must match that of the products and services their brand offers. Even the aesthetics of the establishment must be factored in. After all, such businesses deal with matters of fashion where everything is under scrutiny.
So high quality signage shows customers that the company has its game together, because it can maintain a good appearance. Likewise, with this the company shows that it cares for its products and services, and most importantly its customers.
Stores need signs. Contact Premium Sign Solutions.  Southern California Sign Company based in San Fernando Valley.
About the Client
Veronica Beard is a clothing shop specializing in women's attire and shoes. They strike the balance between cool, classic & chic.