This clinic lobby sign we fabricated and installed for Minimally Invasive Joint Replacement Institute's Burbank practice enhances the office. Quality signage conveys the caliber of the treatments being offered, which helps reassure and convince potential patients.
Build Patient Confidence with a Clinic Lobby Sign Package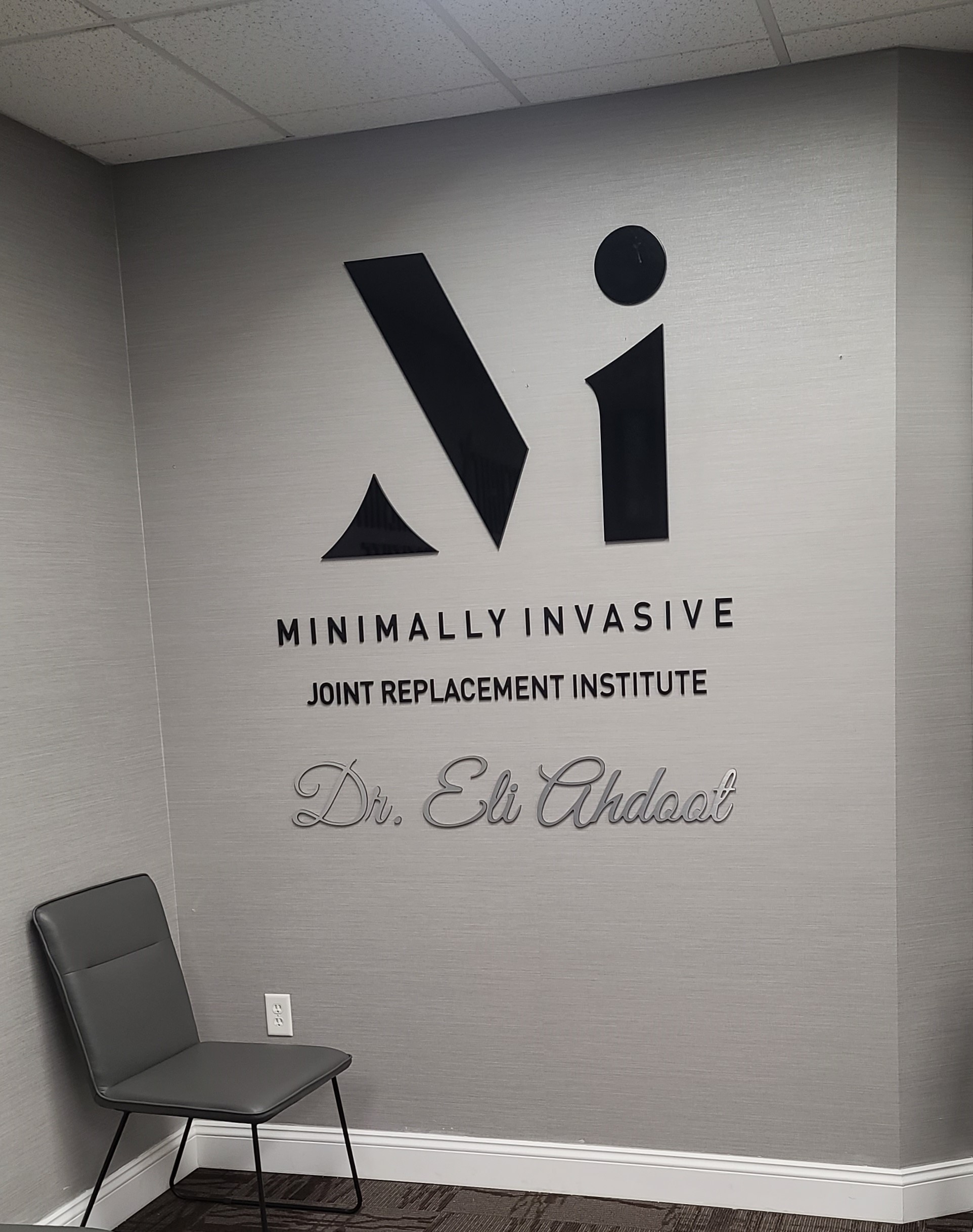 A clinic sign is a must have for any medical practice. They can show the particular style of the physician or the clinic, convey the professionalism of the establishment and generally appear impeccable. With this, the high quality signs will suggest the state of the clinic's facilities and the capabilities of the team in implementing the procedures they offer.  This in turn will suggest the quality of outcomes patients can expect. In short, good signs will inspire confidence in patients and potential patients. Conversely, low quality or poorly maintained signage will send the wrong message and reduce confidence.
Sign quality must be considered when designing clinics and their reception areas. Aside from a lobby centerpiece, a package can include other  indoor signs, including window graphics, wall art, and more. These interior signs can reinforce the overall brand identity and even the individual style of a physician.
Need a sign package for your clinic or lobby? Reach out to your trusted sign company in Los Angeles. Contact Premium Sign Solutions. Southern California Sign Company based in San Fernando Valley.
About the Client
Minimally Invasive Joint Replacement Institute is the practice of Dr. Eli Ahdoot and provides personalized care to ensure patients receive the most ideal joint replacement outcomes and recovery.