To maximize brand visibility, windows and other glass surfaces can also be turned into signage. Like these doorway window graphics for Back 2 Health's sign package for their Encino physical therapy center, which compliment the establishment's outdoor signs!
Doorway Window Graphics Compliment Storefront Signs
Signage helps make the customer experience become more memorable. From outdoor signs that draw them to the establishment, to interior signs that enrich their surroundings as they get the product or service they want, these displays add to the overall experience and make the brand logo positively associated with it. With doorway signs, the brand is visible even when customers are entering the premises. It goes hand in hand with the other storefront signs and exterior signs displayed by the business. Likewise, it primes the audience for the indoor signs inside the building. Additionally, for businesses that might not have much room for signage, window graphics take up less space but still allow brands to boost their visibility.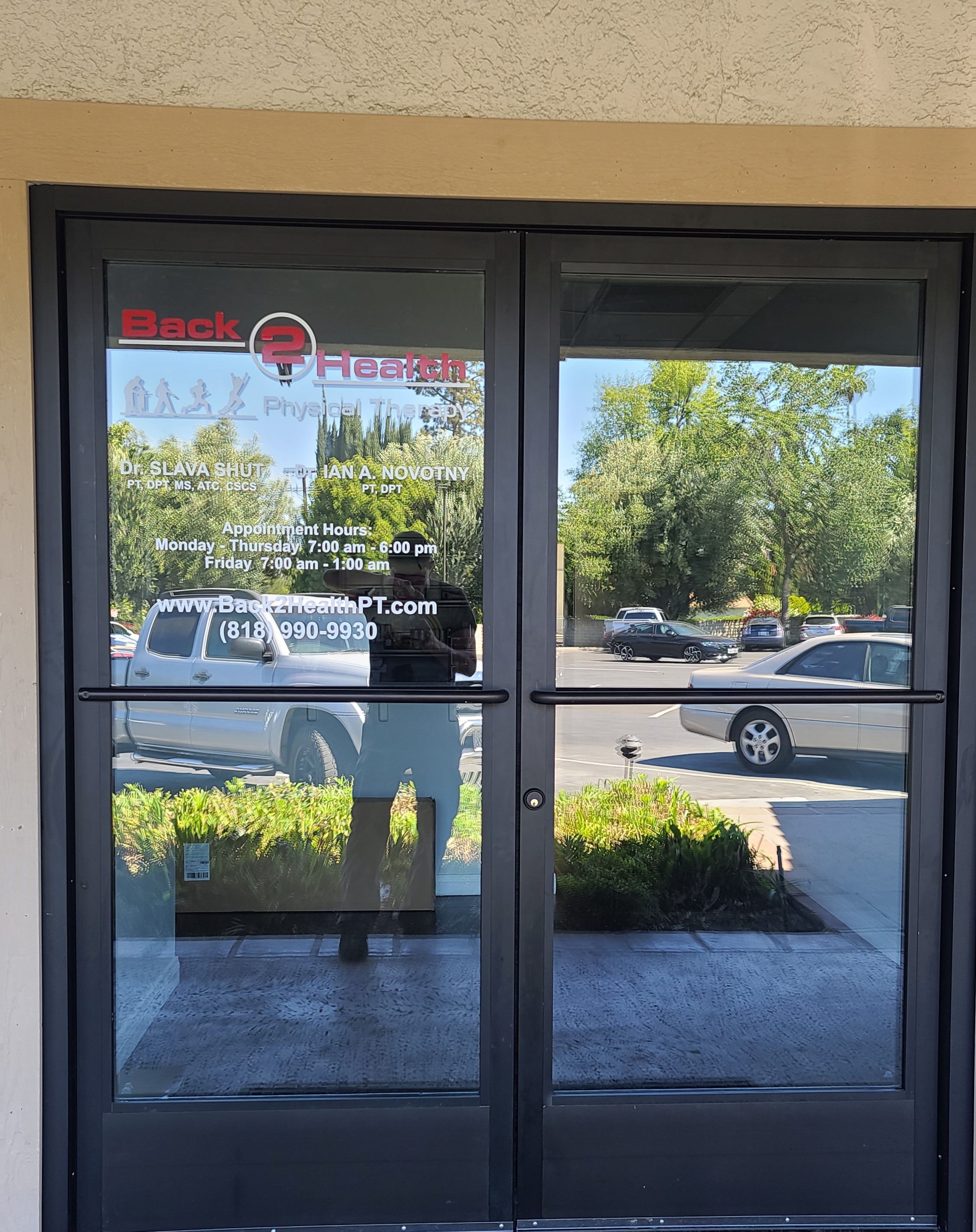 Consider a comprehensive business sign package like the one we provided for Back 2 Health in Encino. Contact Premium Sign Solutions. Southern California Sign Company based in San Fernando Valley.
About the Client
Back 2 Health Physical Therapy provides the highest quality of care for optimal results for the local community.