A captivating building sign is a must have for businesses that want to stand out from the rest. Like this sign combination of a light box and channel letters for Accident Fighters' Burbank office. To paraphrase a saying, "two signs are better than one." These signs compliment each other and have a greater effect in impressing potential clients.
Display a Sign Combination for Added Effect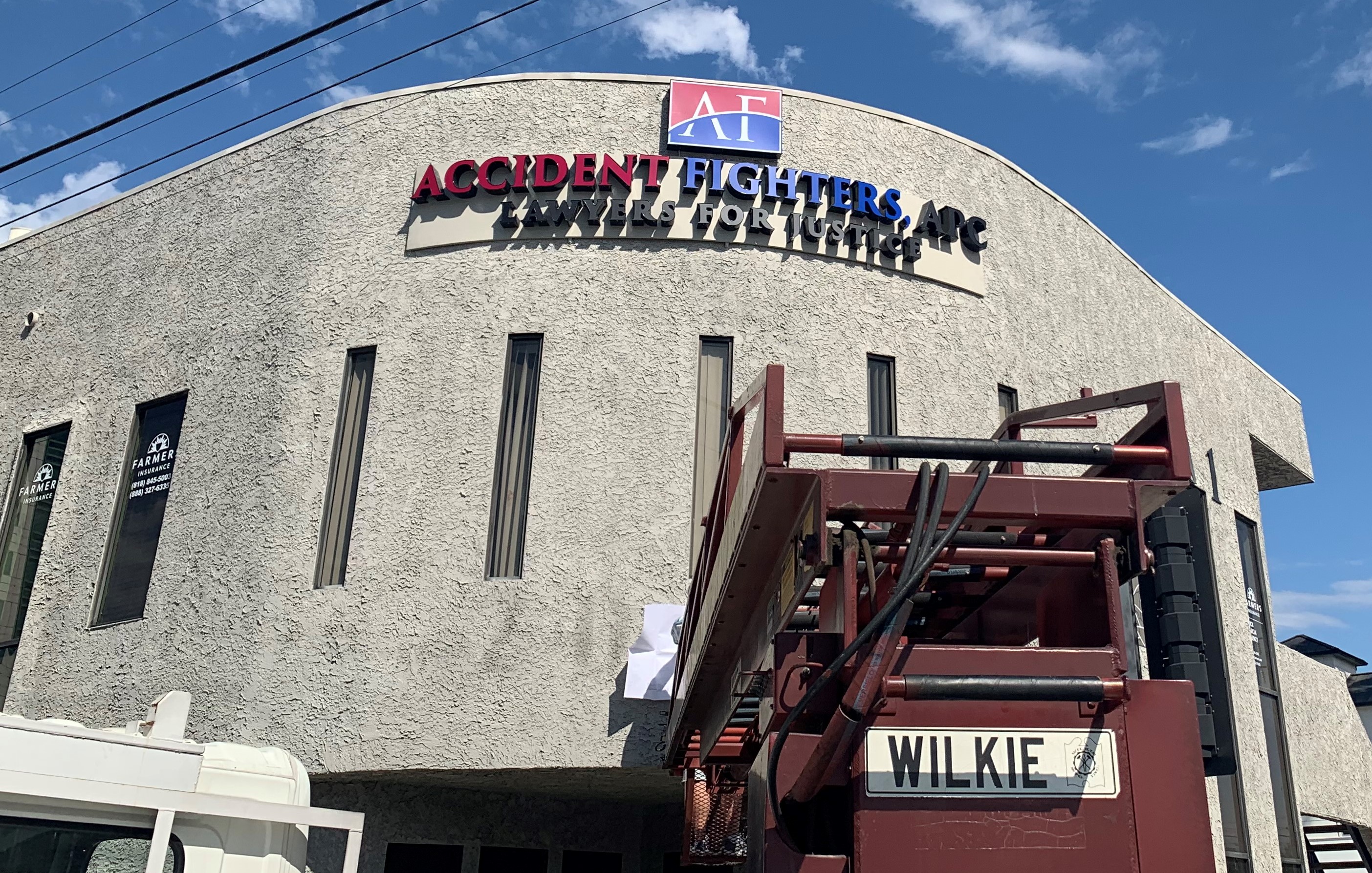 With sign packages, businesses can get combinations of signage that will compliment one another and have an amplified visual effect. Professional sign makers will ensure that these displays are tailored to the business' specific needs and the unique requirements of their establishments.
In the case of Accident Fighters, the combination of channel letters and a lightbox sign was optimal. With illuminated signs, their brand will be visible from far and wide. Their signs are also situated on a high vantage point, increasing their line of sight. For exterior signs, that is prime real estate. So they are making the most out of their outdoor signs and reaching more potential customers.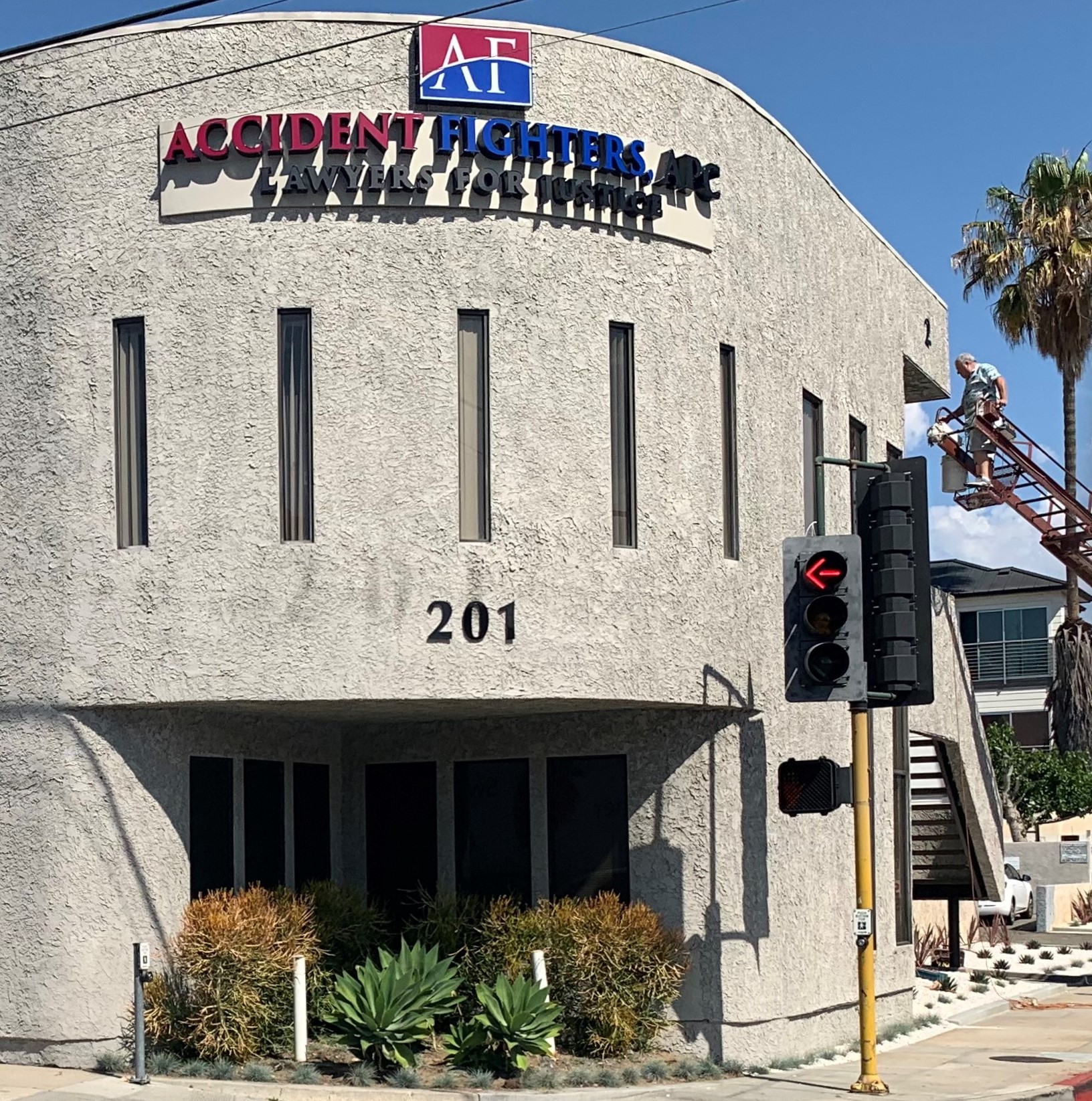 Need the perfect combination of signage to make your brand really stand out? Consider our sign packages.  Contact Premium Sign Solutions. Southern California Sign Company based in Tarzana.
About the Client
The attorneys of Accident Fighters have over a decade of experience in a wide range of personal injury races. They have handled numerous cases with seven figure results proving their expertise.