One of our works in progress. We're making some brand new lightbox faces for Casa de Flores in Encino. Big signage means BIG impact! With this, the florist's signage will be as bold and bright as their flowers. 
Shine On with High Quality Lightbox Faces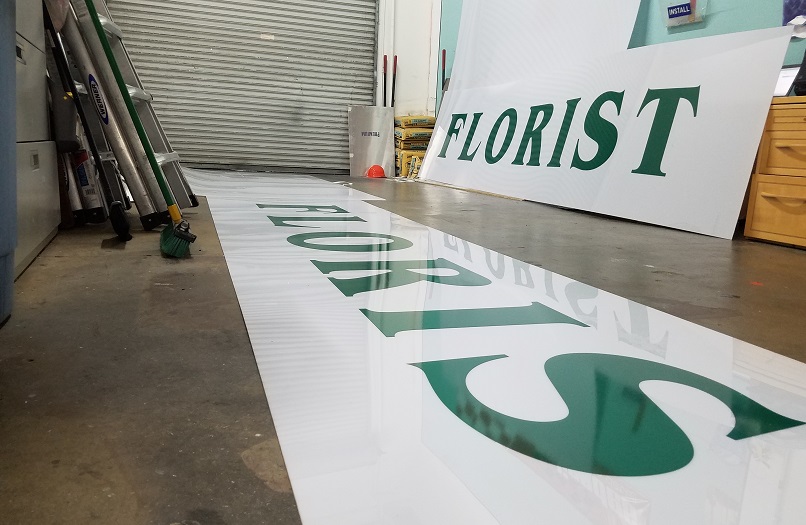 A brand's got to be seen to have an impact. Lightbox faces will give a business all the visibility it needs, day in and day out. At the same time, high quality signage construction and materials is a must. A malfunctioning or dim lightbox will be an eyesore and will send the wrong messages to everyone. High-grade signs will ensure that the brand looks good for as long as possible, convincing people of the business' caliber.
Don't settle for less. Your business deserves the best.  Contact our Tarzana-based sign company for inquiries.
About the Client
Casa de Flores, the house of flowers, is an Encino florist that provides breathtaking bouqets for special occasions.