A lobby sign is a centerpiece that ties everything together in an office or reception area while showing off the brand logo. Case in point, this dimensional acrylic lobby sign for Landmark Capital Advisors. Now the Newport Beach establishment's office looks complete. Thanks to Trevor for the great photos of their new signage!
Complete the Look with a Lobby Sign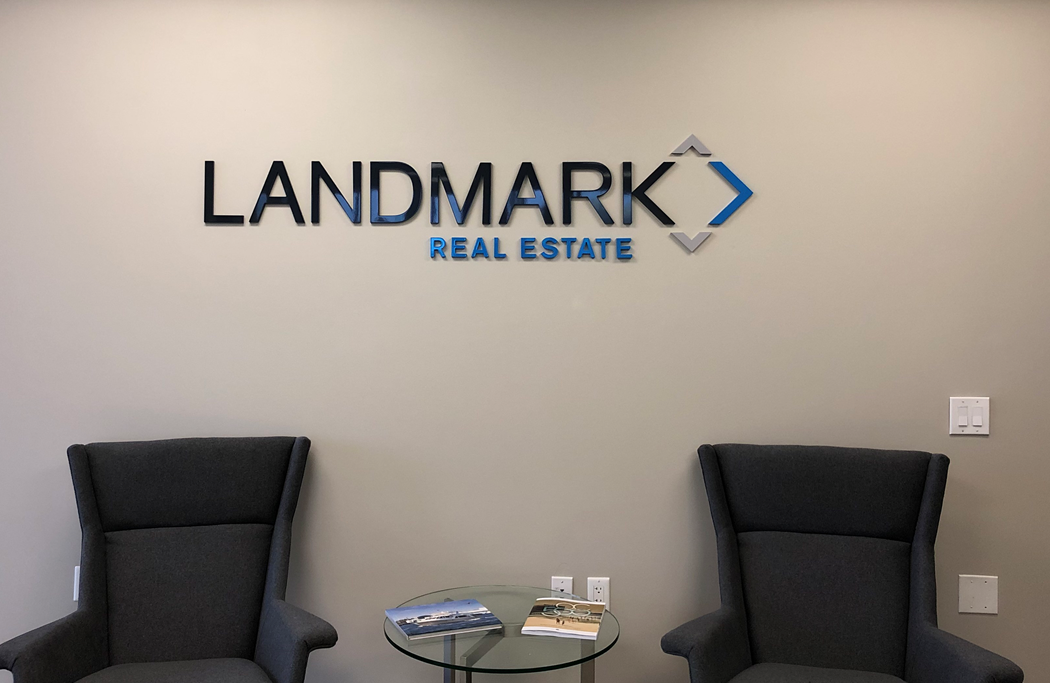 Without a centerpiece a lobby or reception area might look bare, like it's missing something. And you don't want your office to be too sparse or devoid of personality. So make your workplace look like it belongs to you, make it look unique – just like your brand. Give it the air of individuality with a lobby sign. That's how you express ownership, stand out from the rest and impress clients and employees alike.
Need a business sign to complete your office's look? Contact our San Fernando-based sign company for inquiries.
About the Client
Landmark Capital Advisors provides the best in class service to their real estate sponsor clients.