We fabricated and installed this classy lobby sign for Ruth Swissa. Check out its black acrylic lettering with a brushed brass finish in custom cursive font. Elegant. This will certainly put more eyes on the West Hills clinic!
Go Classy with Your Lobby Sign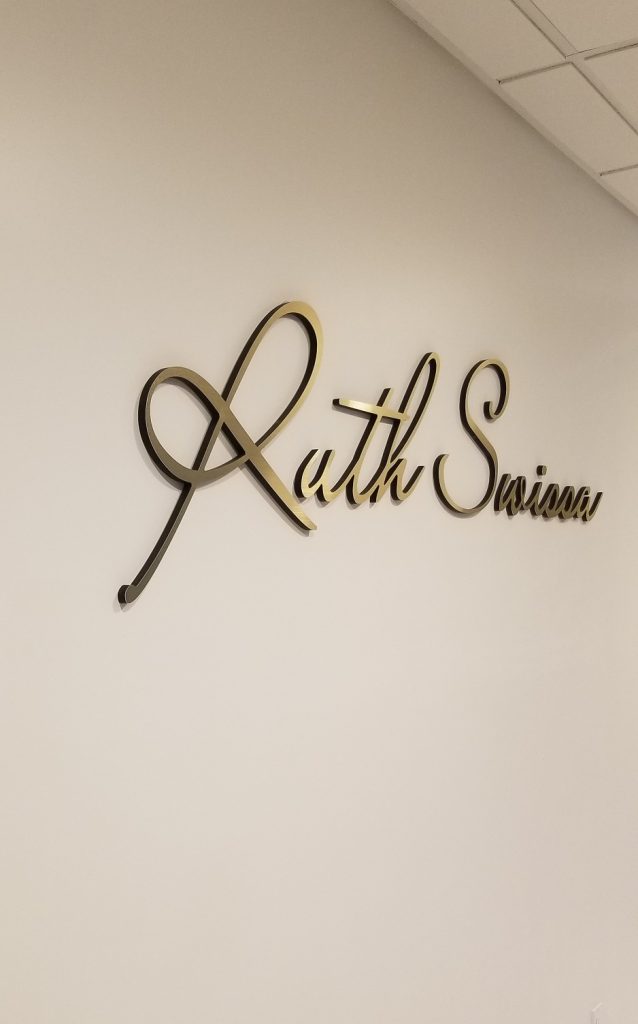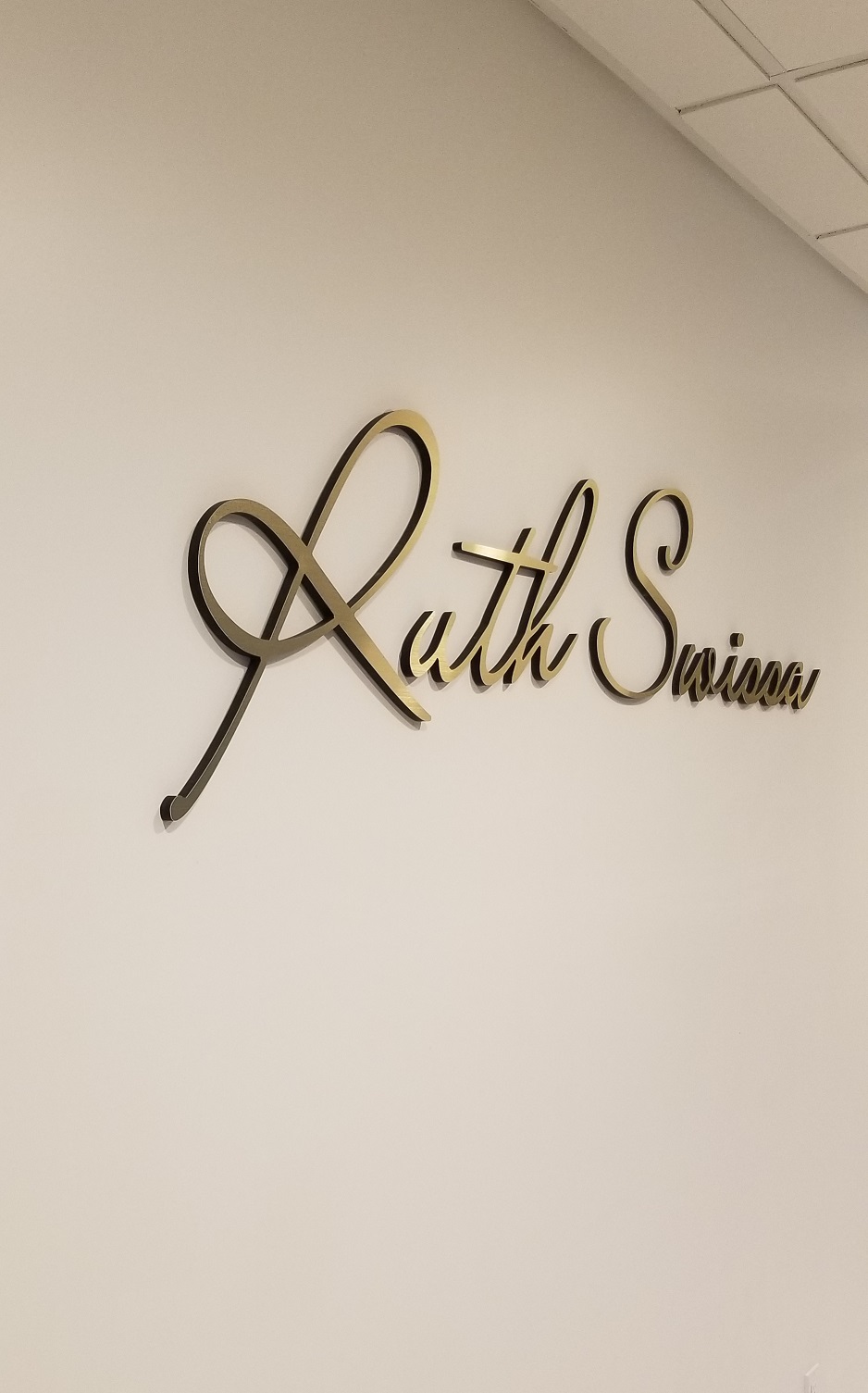 Make an impression on customers and visitors alike. And show them what your brand stands for. Likewise, with dimensional letters, you can use fonts to convey your brand identity and add to the ambiance of your establishment. That's what Ruth Swissa did and the results speak for themselves!
So, want an awesome centerpiece for your establishment? Contact Premium Sign Solutions.  Southern California Sign Company based in San Fernando.
About the Client
Ruth Swissa provides professional permanent makeup and skin services. Ruth herself is a professional makeup and skin care specialist, certified in medical micropigmentation, whose family has been in the field for three generations.