Having some deja vu? We're always happy to add on to orders with new designs and ideas. Continuing our work with the West Valley YMCA's Missile Run, now we have made some new sponsor banners for them!
Add another one, or two, or even more sponsor banners!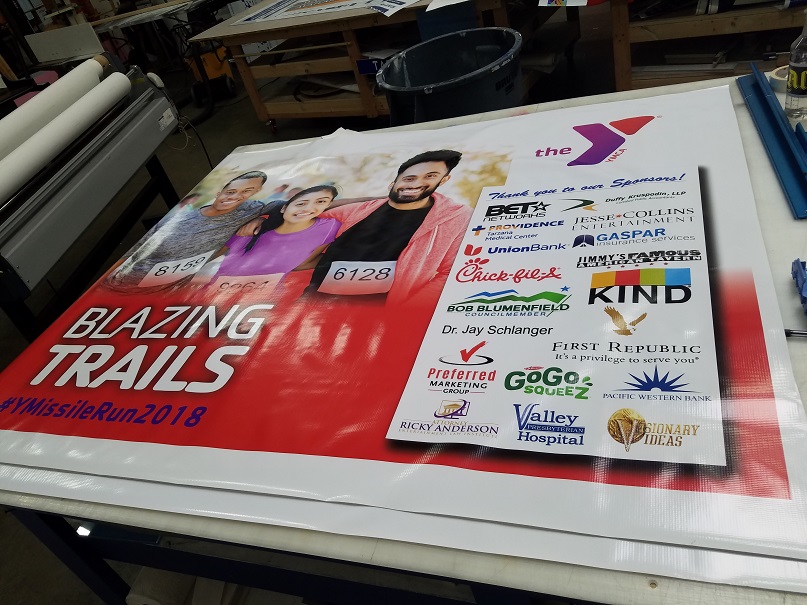 We'll keep on churning them out if you need 'em. Banners can be mass produces and for full effect they need to be set up in many strategic locations. That's how you get eyes on them, and that's why sponsor banners are such effective signage.
Having a sale? Holding a charity concert? You'll want it to succeed. So give your event the exposure it needs and make sure people know who is sponsoring it!
Contact our San Fernando-based sign company for inquiries.
About the Client
The proceeds of this event will benefit the West Valley YMCA in nurturing the potential of kids and promoting healthy lifestyles as well as opportunities to help people.