We provided vehicle lettering for a repeat customer. Namely Mike's Roofing in Van Nuys. With these service vehicle graphics, they can advertise AND meet customers' needs at the same time! 
Advertising On The Job With Service Vehicle Graphics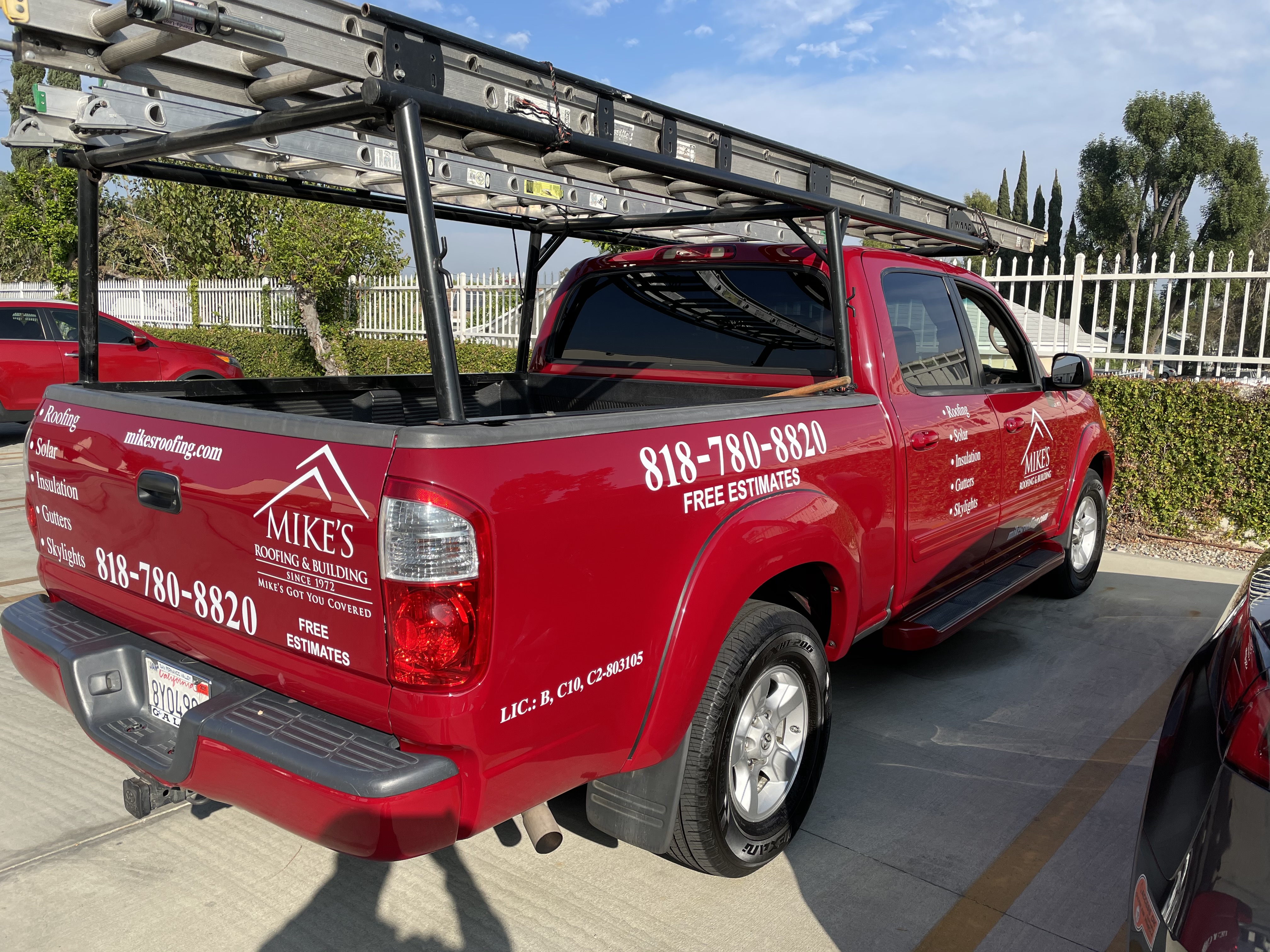 Some businesses and startups, like mom and pop operations, might not have an office or space for customers to visit. In the case of roofing companies, their people are the ones who go to customers. Same with exterminators, moving companies, plumbers and carpenters, and more. What they do have are service vehicles, vans, trucks and the like. And these can still be used innovatively to display a business' branding and raise its visibility to audiences.
Vehicle graphics and car wraps are perfect for this. Likewise, businesses with actual offices or establishments can also use these car wraps to boost their exposure. Customers will see the branding as the vehicle arrives. Same with pedestrians and motorists when the car or truck passes by. And if you are stuck in traffic, you can take a good long look at the graphics too.
The vinyl wraps we use for vehicle graphics are definitely durable. Still, they will be exposed to sunlight, heat and varying weather conditions for prolonged periods of times. Wear and tear is inevitable and to best represent these brands, the signs or vehicle wraps must be pristine. So our loyal repeat customers like MIke's will get new graphics so their service vehicles look pristine and their brand is well-represented visually. Likewise, if companies rebrand then new graphics are in order. Same goes if they replace their vehicles, the new car or truck will need a new wrap or lettering.
So, even if you don't have a space, or operate from a smaller establishment, you can still display your branding far and wide. Contact Premium Sign Solutions. Southern California Sign Company based in Tarzana.
About the Client
Mike's Roofing & Building has been giving homes much needed protection from the elements since 1972. They are experts in the roofing and building businesses