Our sign package for JB Wholesale Roofing & Building Supplies spans multiple locations and sign types. This one is for their Carson branch. It includes lexan with print building signs as well as maxmetal information and directional signs. These signs will help make their location more visually distinct and provide useful details to customers and visitors.
Cover All Bases with a Sign Package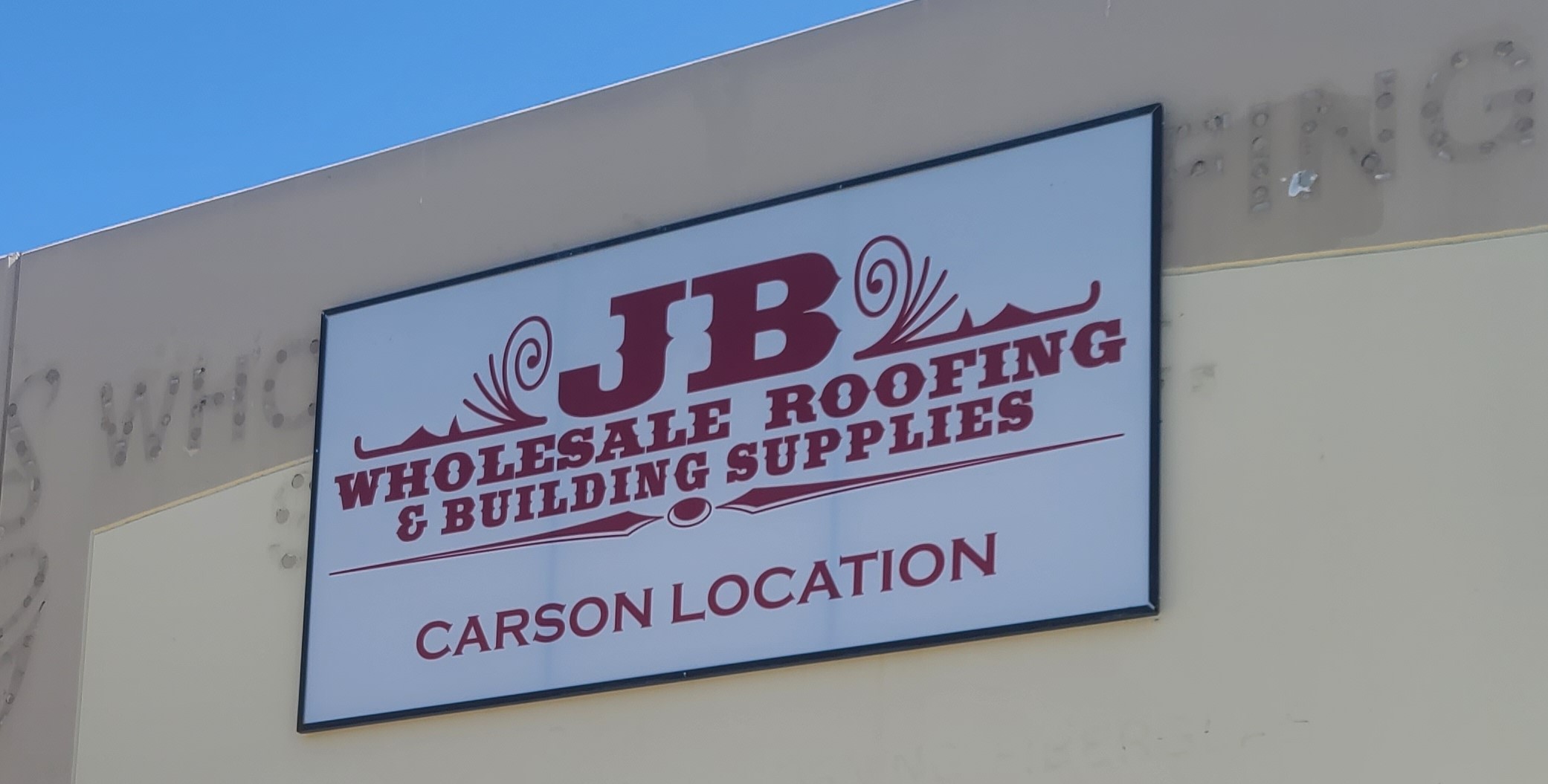 For businesses that have multiple locations, ensuring all of them are decorated so they look presentable will be quite a monumental feat. Getting signs on an individual basis is unfeasible. They have to be procured as a set or package, with standardized appearances, style and material quality, while taking into consideration the particularities of each location. With this, businesses can get the most bang for their buck without having to worry of mismatched signs. Their branding will remain consistent, the signs and locations will look the same, whether the signs are for different rooms in the same building or for complexes in another city.
This type of uniformity will assure customers that the business' products or services retain the same quality and caliber throughout their branches. And consistent appearance means that they will recognize the brand wherever they are.
For comprehensive sign packages, reach out to your reliable sign maker in Los Angeles. Contact Premium Sign Solutions. Southern California Sign Company based in Pomona.
About the Client
JB Wholesale Roofing is an independently-owned and family-managed customer-focused business competing with national suppliers throughout Southern California.