Real estate companies can reach potential customers better with advertisement banners detailing the properties they are offering. Like our signs for Imperial Apartments in Studio Cities. These feather banners flutter beautifully in the wind and compliment the post and panel sign we also made for the firm as part of a comprehensive signage set.
Showcase Properties with Advertisement Banners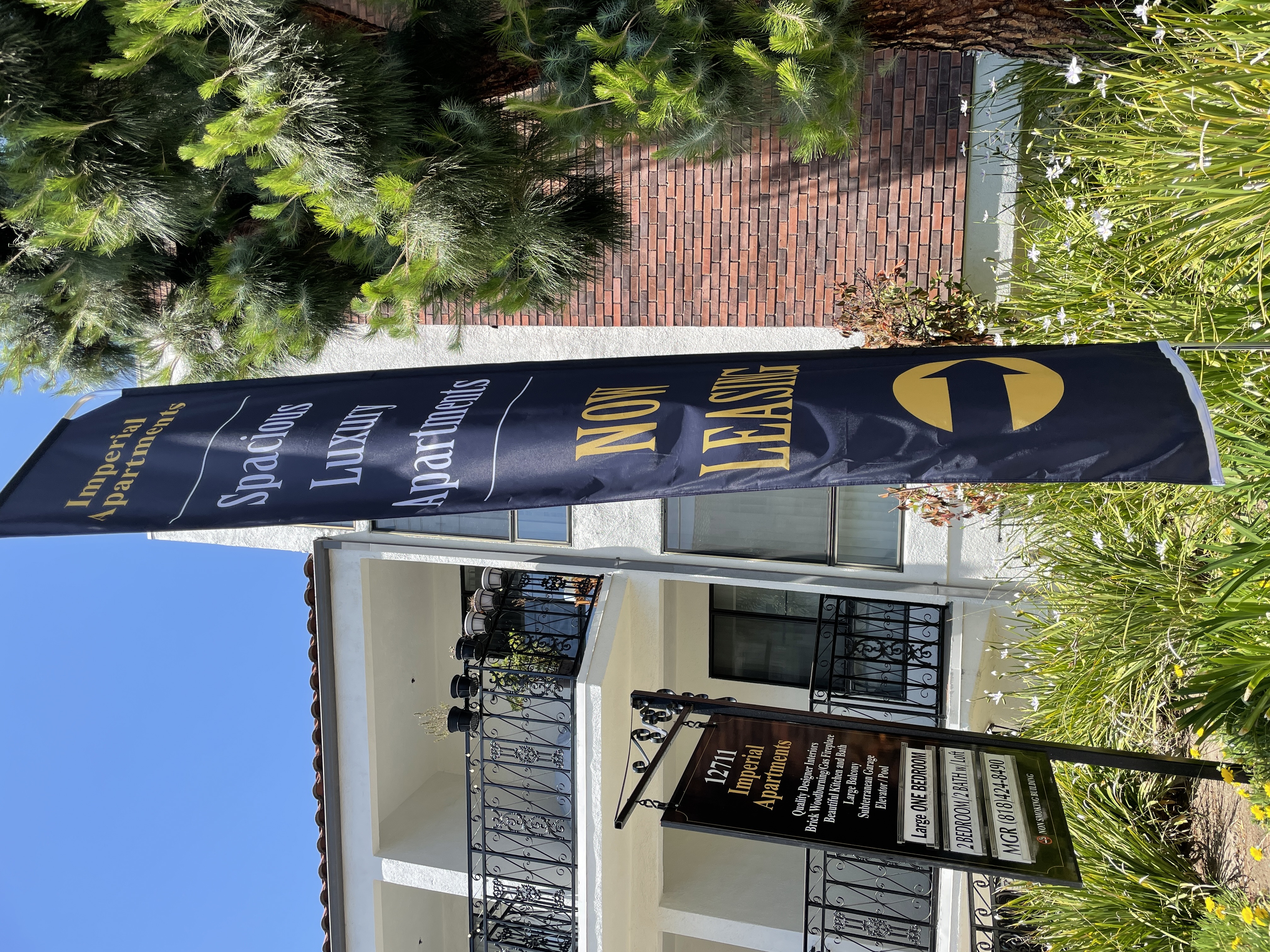 Need to advertise real-estate? Apartment signs can show potential customers that there are properties available and provide key details about them. Additionally, with these real-estate companies can get the word out fast as custom banners can be manufactured in minimal time. Plus, installing them is very convenient. This makes banners ideal for advertisements, whether as outdoor signs or indoor signs.
Any time of business can raise awareness about their products and services with custom banners, using them as both exterior signs and interior signs. Many signs can be deployed in short order, getting more eyes on the product on sale. And when they are used as part of a wider and more comprehensive set of signage, they can compliment other more permanent signage.
Need an advertisement sign package? Contact Premium Sign Solutions. Southern California Sign Company based in San Fernando Valley.