As Arthur Murray prepares to re-open, they created a multi-banner campaign. With this they will attract customers to their Woodland Hills and Thousand Oaks locations. The banners advertise their dance studio and provide information on their services and promos. Signage can already pique customer interest even before the establishment opens!
Prepare Your Business with a Multi-Banner Campaign

Just because your establishment is still under construction does not mean that signage can't serve its purpose. Even before your brand is open for business, signage can be deployed in advance to build anticipation. Custom banners are ideal for this as they are quick and easy to fabricate and set up. Moreover, they can be positioned almost anywhere – serving as indoor signs and outdoor signs with equal effectiveness.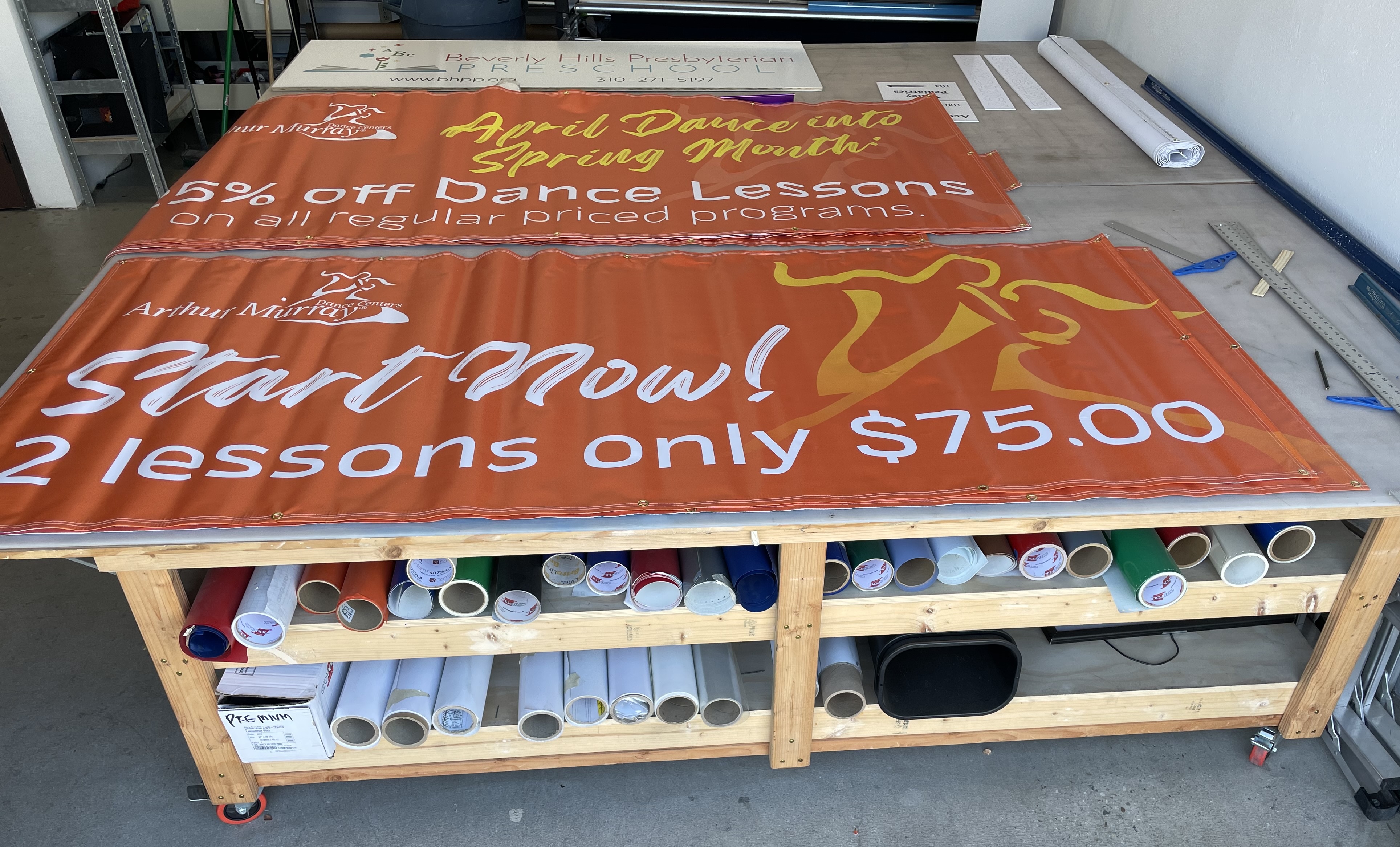 They can serve as "coming soon" or "opening soon" signs – just like the temporary banner we made for Heirloom Pizza. And when the permanent signs are installed, the banners can always be replaced or stored for future use.

Opening or re-opening your business? Consider a custom banner sign package. Contact Premium Sign Solutions. Southern California Sign Company based in Tarzana.
About the Client
Arthur Murray Dance Centers help beginners learn to dance the right way. With their lessons, people can learn to dance for social purposes, competitive events, weddings and special events.