LA Film School likes going big with their signage. We installed two 10 foot by 16 foot banner frame kits on their exterior pillars. The kits allow for easy install and removal of banners while making them look nicer because they have structural support. So this allows schools and businesses to make frequent announcements
Making Lots of Announcements? Go with a Banner Frame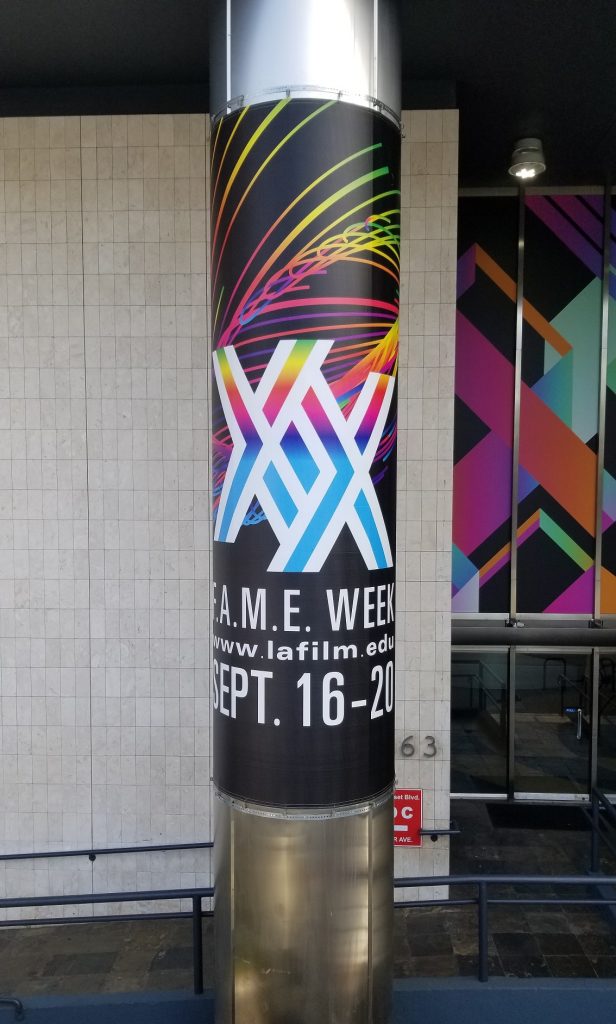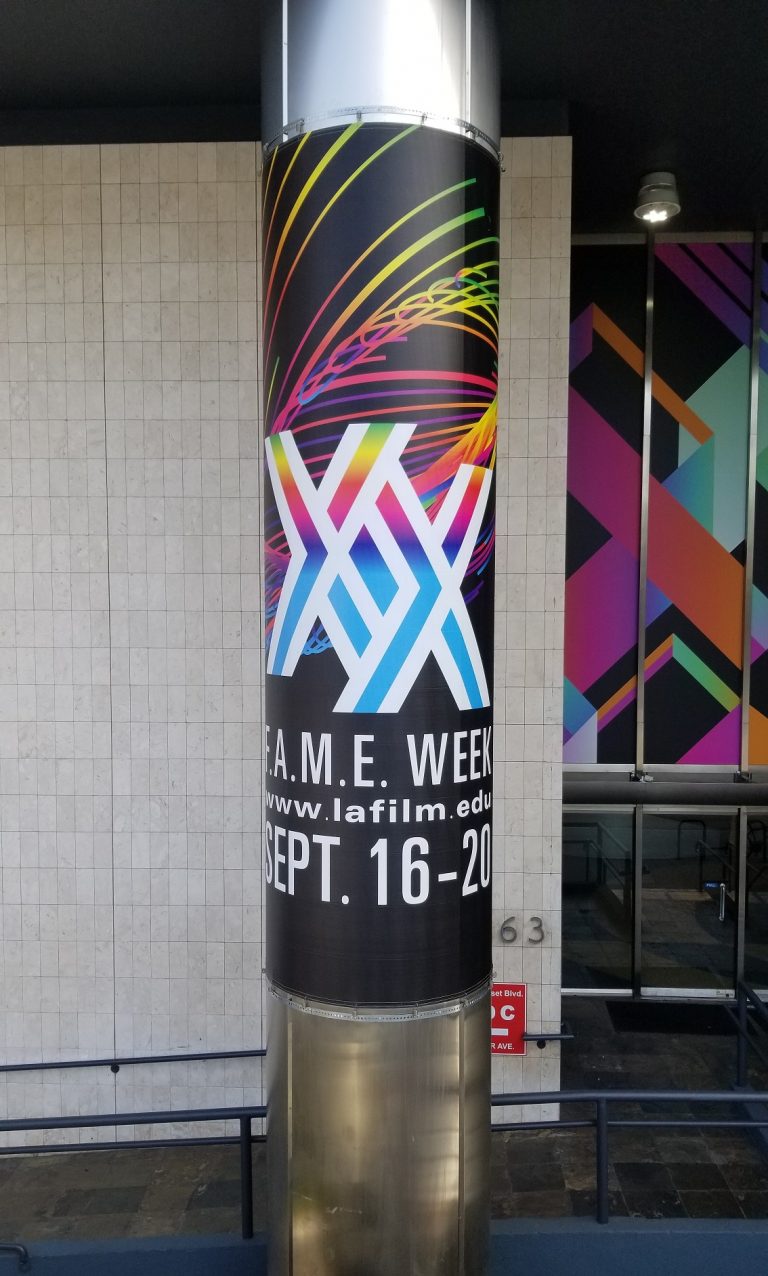 Custom banners are quick and easy to fabricate, set up and up-size. But sometimes hasty placement or sub-optimal positioning can lead to poorly balanced, wrinkly displays with bad visibility. A banner frame can fix this by giving them a solid platform where they can be unfurled in all their glory. So they won't sag, be ruffled by the wind or be easily unmoored (as fallen banners can be annoyances or even actual hazards). Likewise, they can also fit well on more challenging surfaces, such as LA Film School's circular pillars.
Contact Premium Sign Solutions.  Southern California Sign Company based in San Fernando Valley.
About the Client
The LA Film School is an institute devoted to preparing the next generation of creative professionals bound for the entertainment industry. They offer degrees in fields such as Film, Audio, Animation, Music, Graphic Design and Entertainment Business. This is the first step towards a future in Hollywood!