More from our sign package for Ronco Investments Inc. We fabricated and installed these basement directory signs in their Beverly Hills building. These make navigation easier for visitors after they park their vehicles in the basement parking area.
Help Visitors and Customers Navigate with Basement Directory Signs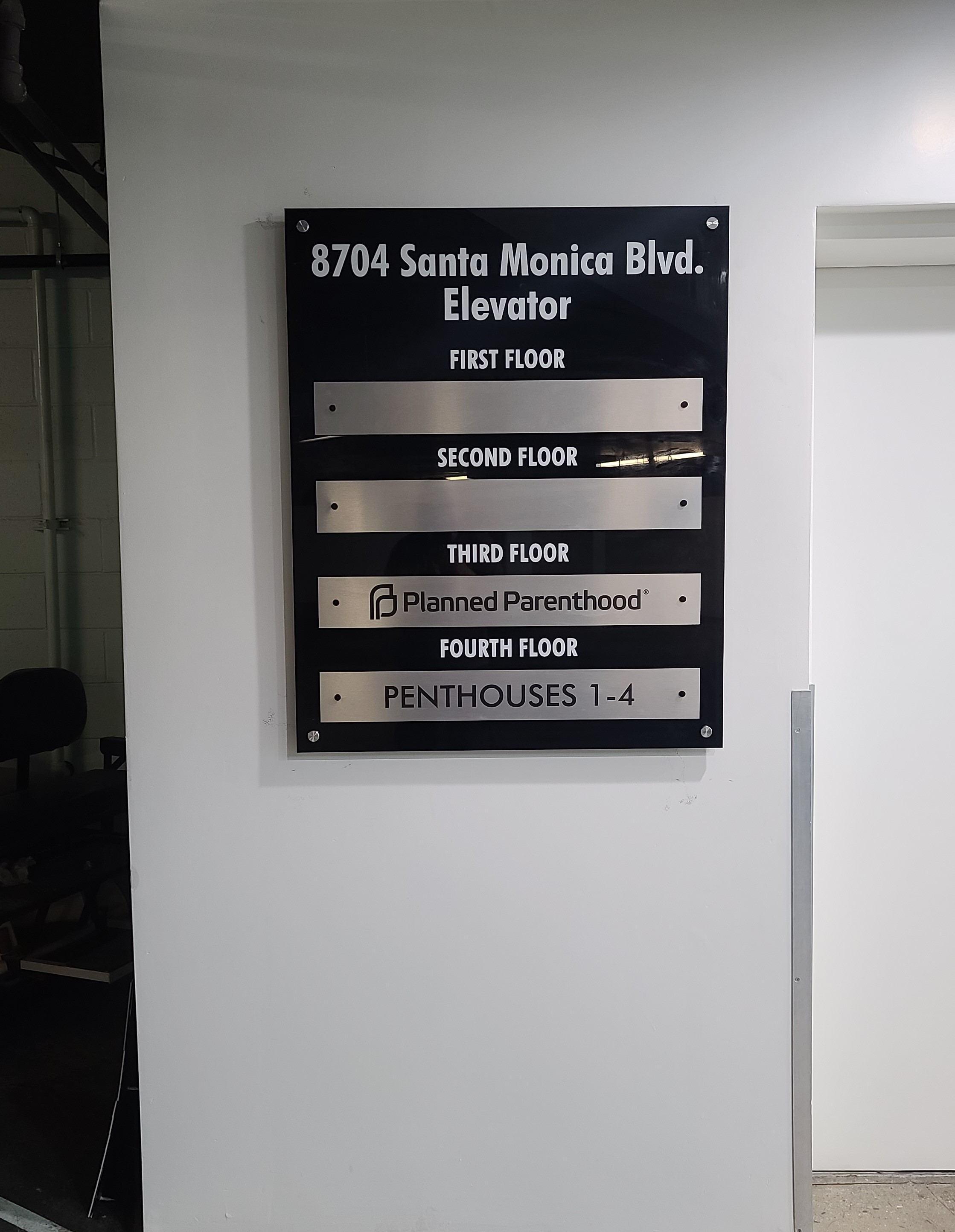 Basement parking spaces are usually dark and not designed with aesthetics in mind. Some are crammed while others are larger and even labyrinthine. Many parking areas are also shared with loading and unloading spaces, so customers and their vehicles might cross paths with delivery vans and trucks.
All this is why directory signage is a must for these spaces, to make navigation more convenient for all parties. Wayfinding signs can be positioned near elevators and display the location of tenants, which floor they are at, and so on. With this, customers will know where to go in order to reach their destinations. Likewise with employees and delivery crews.
Additionally, wayfinding signs can have  ADA-compliant features such as braille or tactile surfaces. These can greatly improve customers' experiences and help them, particularly in areas like basements and parking spaces.
 Contact Premium Sign Solutions. Southern California Sign Company based in San Fernando Valley.
About the Client
Ronco Investments, Inc., is a real estate firm with several commercial properties across the country.