Commercial spaces can make good use of directory signs that indicate where each tenant is located. This makes navigation easier for visitors and customers, boosting traffic to these locations and raising their brands' visibility. That's what the directory signs we fabricated and installed for Ronco Investments Inc. do for their Beverly Hills establishment. 
Directory Signs Improve Accessibility, Convenience and Safety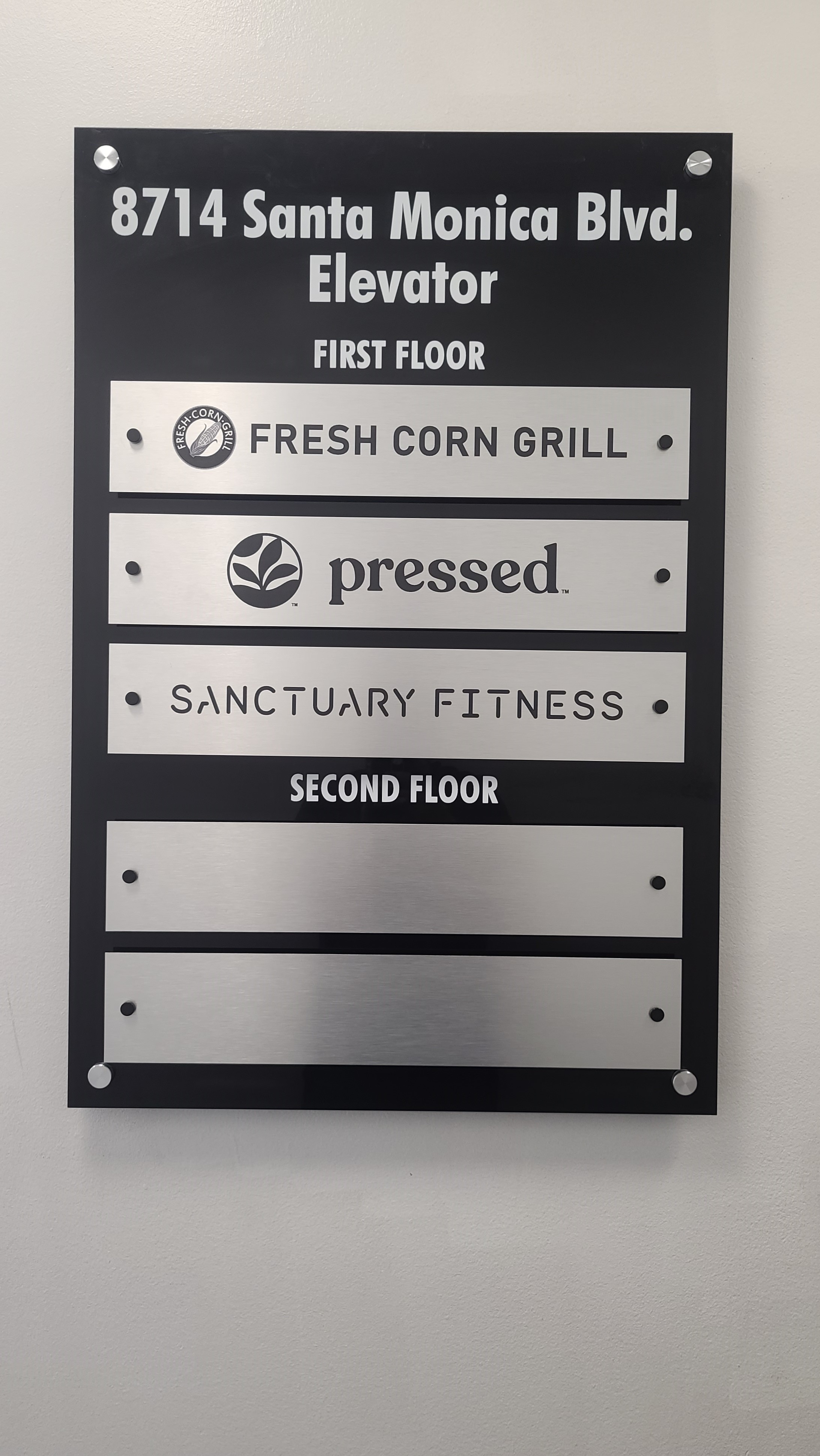 Wayfinding signage are useful in more ways than one. Aside from making it easier for guests and customers to navigate commercial spaces, they can also designate backroom areas like loading/unloading docks for staff and delivery crews. Additionally, these signs can also display fire exits and other areas in the case of emergencies, improving workplace safety.
Directory signage can also have ADA-compliant features to improve accessibility to those with disabilities. ADA signs can sport tactile and braille features, mark out wheelchair ramps, special parking spaces, restrooms and other amenities. With these, the spaces can be just as accessible to visitors, customers and employees with differing needs. Check out our selection of ADA signs.
So consider directory and wayfinding sign packages to complete your commercial space or office.  Contact Premium Sign Solutions. Southern California Sign Company based in Tarzana.
About the Client
Ronco Investments, Inc., is a real estate firm with several commercial properties across the country.