This is the blade sign we fabricated and installed for Shiva Yoga's West Hollywood studio. Prominent and visible on the side of the building, it ensures their brand is seen by all passersby and will attract more members.
Blade Sign: High Visibility Branding Using Less Space
This type of outdoor sign is excellent for spaces that cannot accommodate larger types of exterior signs or for brands that want to project a more elegant appearance. They can be quite eye-catching, the way the sign is suspended mid-air from the side of the building, seemingly defying gravity in a balancing act while displaying company logos. How they stick out from the side of the building. While this kind of sign may not be as large or take up as much space as other types, the elegance of a blade sign makes it attractive in a different way.  So it is quite fitting as a yoga studio sign, as the discipline is about finesse and flexibility.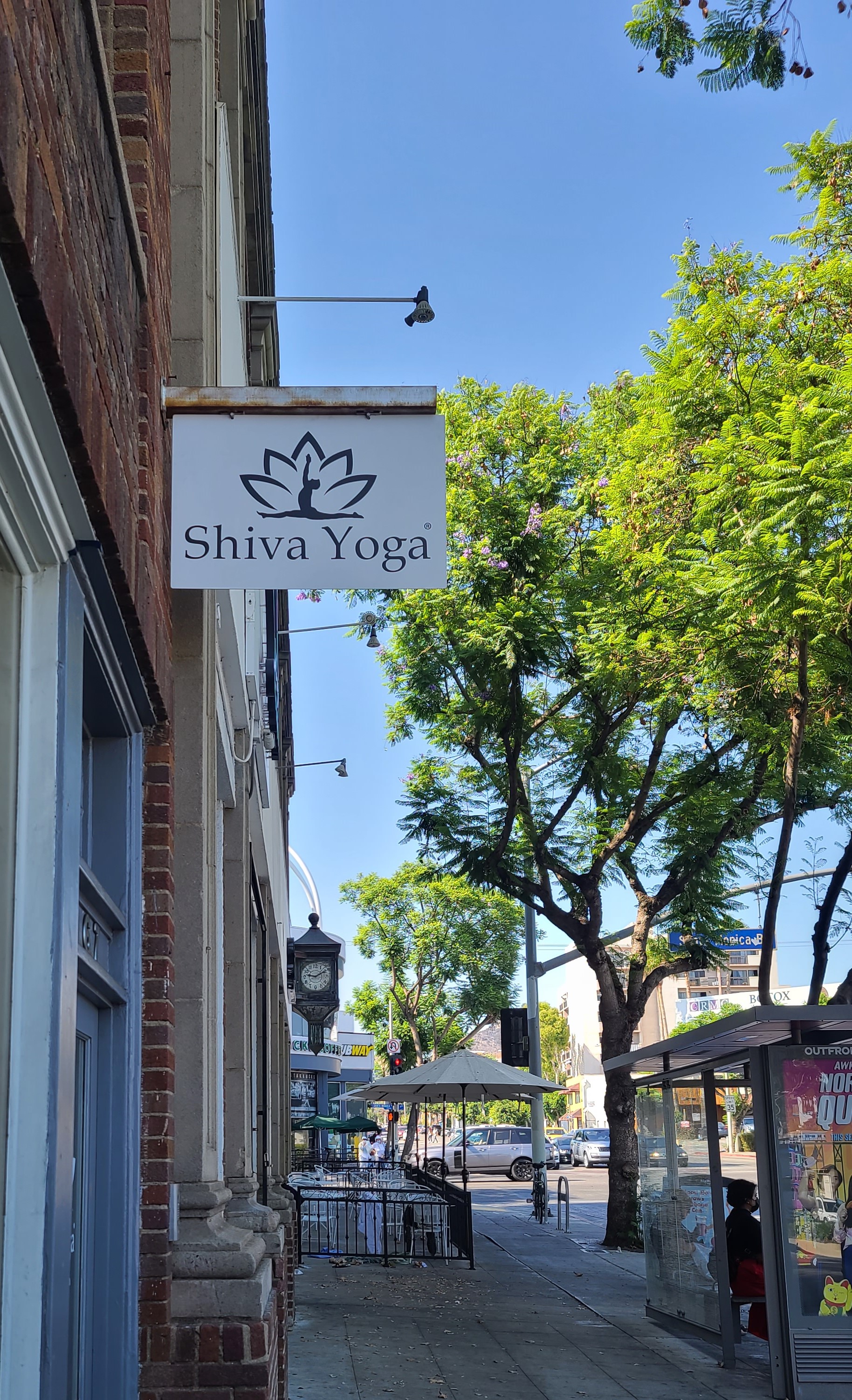 Café signs, bar signs, boutique signs are often in this style, which attracts both attention and customers. For this type of building sign, reach out to your trusted Los Angeles sign company. Contact Premium Sign Solutions. Southern California Sign Company based in Tarzana.
About the Client
Shiva Yoga focuses on the fundamentals of yoga to elevate mental and physical growth on a spiritual level. This yoga studio is led by experienced instructors striving to bring a positive change in life.