Businesses in the film industry need impressive signage, such as these building channel letters we made for F22 Studios' Burbank branch. This exterior sign looms over the building's entrance and goes well with its red brick exterior, conveying solidness and reliability – just like their services.
Building Channel Letters to Awe Potential Clients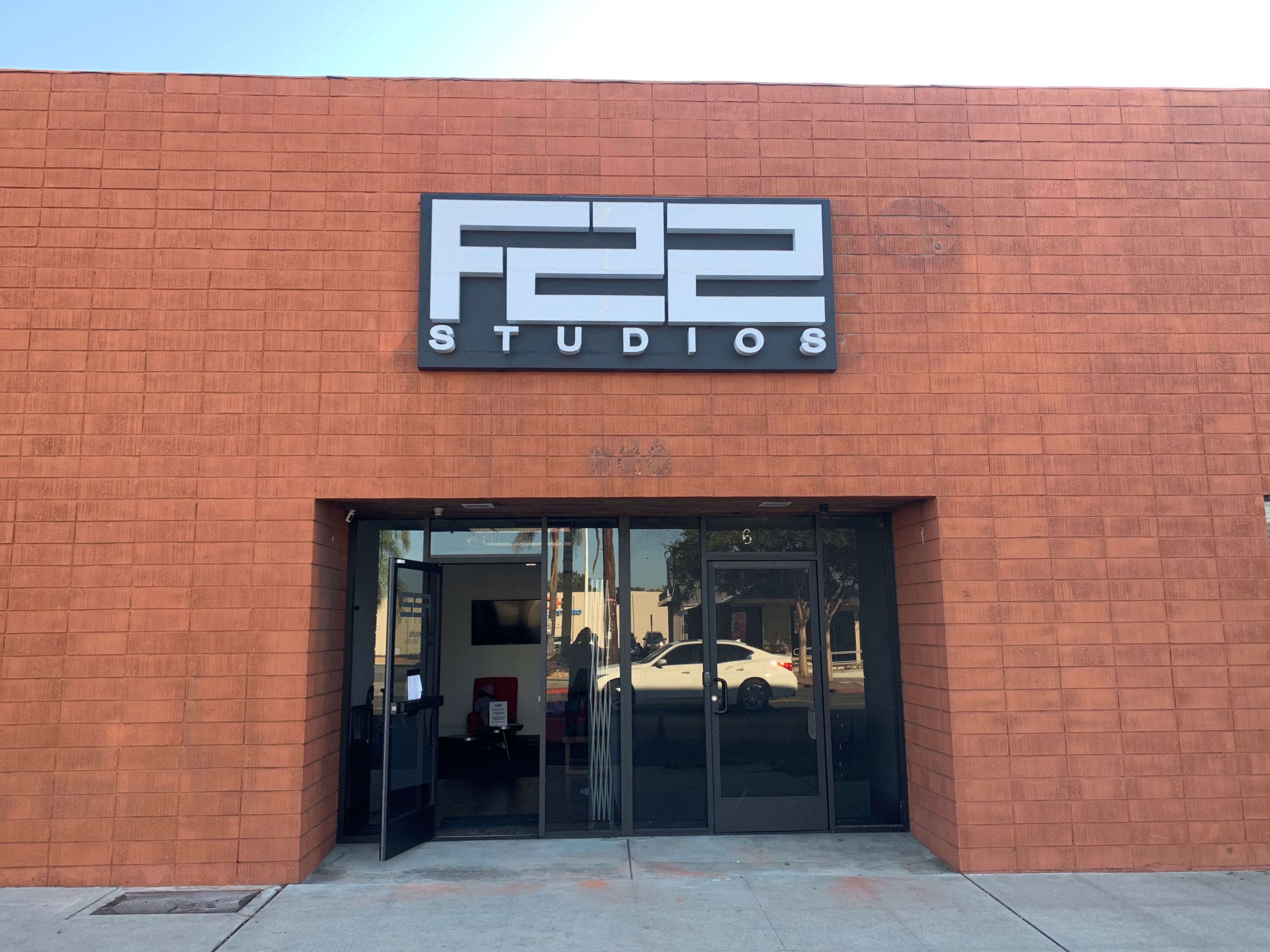 With these large outdoor signs you will be breaking out the big guns branding-wise. These signs are highly visible and prominent. They will definitely dominate the view, filling it with the business' brand logo. With these, companies can show that they are confident of their products or services. They convey that they are sizeable players, and the sheer heft of the signage and how it is clearly built to last shows that they are a similarly reliable business. This type of sign is definitely not subtle, particularly when it is complimented by the building's design.  When all these elements come together, the effects add up to a truly awesome visual that will make for a memorable customer experience.
Get the right signs for your business. Reach out to your trusted sign makers in Los Angeles. Contact Premium Sign Solutions. Southern California Sign Company based in San Fernando Valley.
About the Client
F22 Studios is a Los Angeles film production studio and rental house meeting all their clients' production and video equipment rental needs.