Are you testing patients? Clinics and facilities that do tests can boost their visibility by getting custom banners. With these testing center banners, people can see what is being offered and will be encouraged to drop in for a test. And the community will be better off with more people getting tested.
Raise Visibility with COVID Testing Center Banners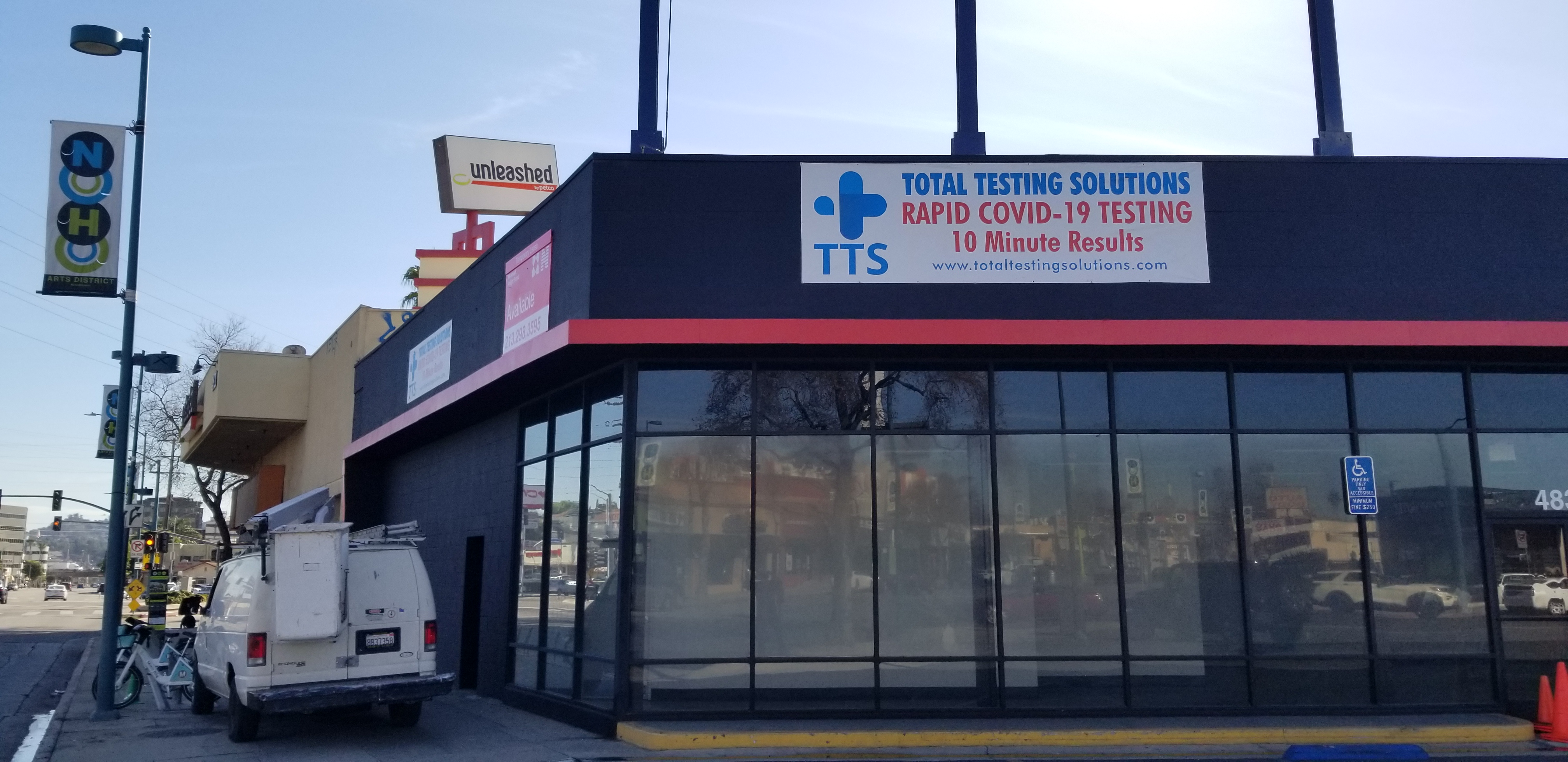 A lot has changed as 2021 proceeds. Vaccines are being deployed but new variants are also emerging. Either way, testing is still crucial to ensuring the safety of the community. Moreover, recently appointments are no longer needed for city-run test centers in Los Angeles.
As Mayor Eric Garcetti said: "Since we became the first big city in America to offer universal testing, free to everyone with or without symptoms, we've tested more times than there are people in the city of Los Angeles, over four million tests across 14 city-run sites, 136 nursing facilities and over 150 mobile sites we've set up around the city."
This is why signage is important for testing centers. Signs can raise their visibility and inform people of the critical services these facilities are offering. So, with these displays, more people will be encouraged to utilize these services.
Custom banners are particularly handy as they can be made and installed in little time. And they can be positioned anywhere, serving as outdoor signs as well as indoor signs.
For more information about testing services, check out the California government resource page for COVID testing.
Looking for COVID-19 signage for your establishment? Or a sign package outlining safety protocols? Contact Premium Sign Solutions. Southern California Sign Company based in Tarzana.