Making spaces more inclusive is in the best interest of any organization as it allows more members of the community to take part. Accessibility signs are crucial for this and include  ADA-compliant ones. Moreover, they also include displays like multilingual signs, directional and wayfinding signs pointing to lactation rooms, assistive services, labels for special parking spaces, and more. Establishments have to be thoughtful in implementing these features and an Accessibility Sign Package can allow them to do so comprehensively.
Accessibility Signs Improve Establishments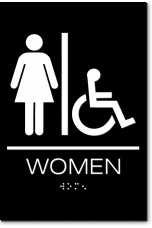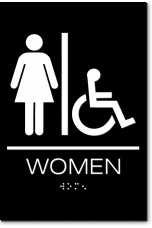 Customers and visitors are not the only ones who need these accessibility features. Employees also need them and their presence will make workplaces more friendly to more people. In the cases of offices, these signs will make things more convenient. For stockrooms, warehouses, garages and workhouses these will do more than that, serving as safety signs. So they can remind employees to be careful and reduce the chances of accidents.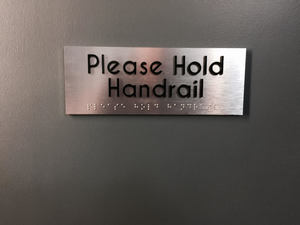 These displays include ADA-compliant signs for restrooms, handicap signs and building navigation signs. These California ADA-compliant signs are in-stock and ready to ship. Installations are also available. These signs are required in all public buildings in the Los Angeles area. ADA signs are required at both inside and outside of buildings and in the parking lots.
Looking for accessibility signage or a larger and more comprehensive sign package? Premium Sign Solutions is one of the leading suppliers of ADA signage in Los Angeles, Southern California. Contact Premium Sign Solutions. Southern California Sign Company based in San Fernando Valley.