We installed a custom business sign for Surfing Cowboys in Malibu Village. It will definitely make an impression on customers!
Stand Out with a Custom Business Sign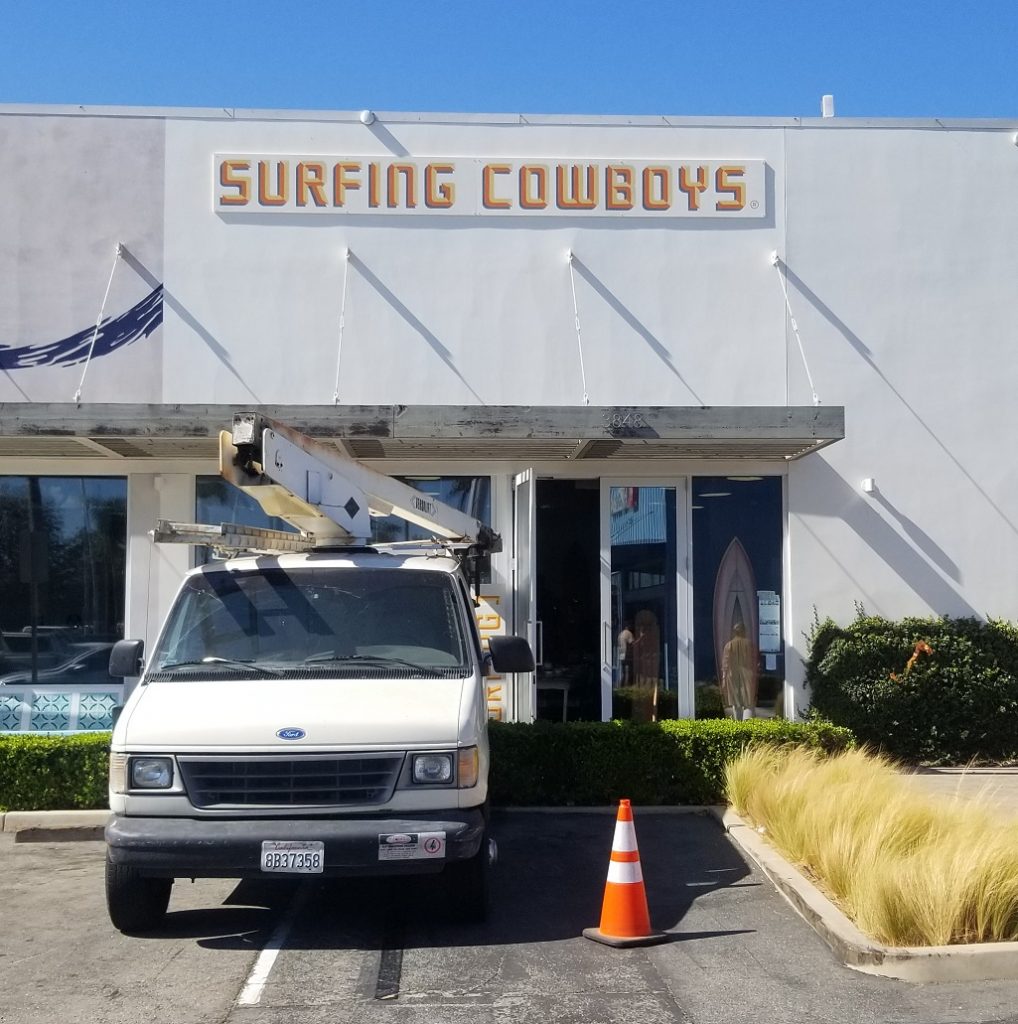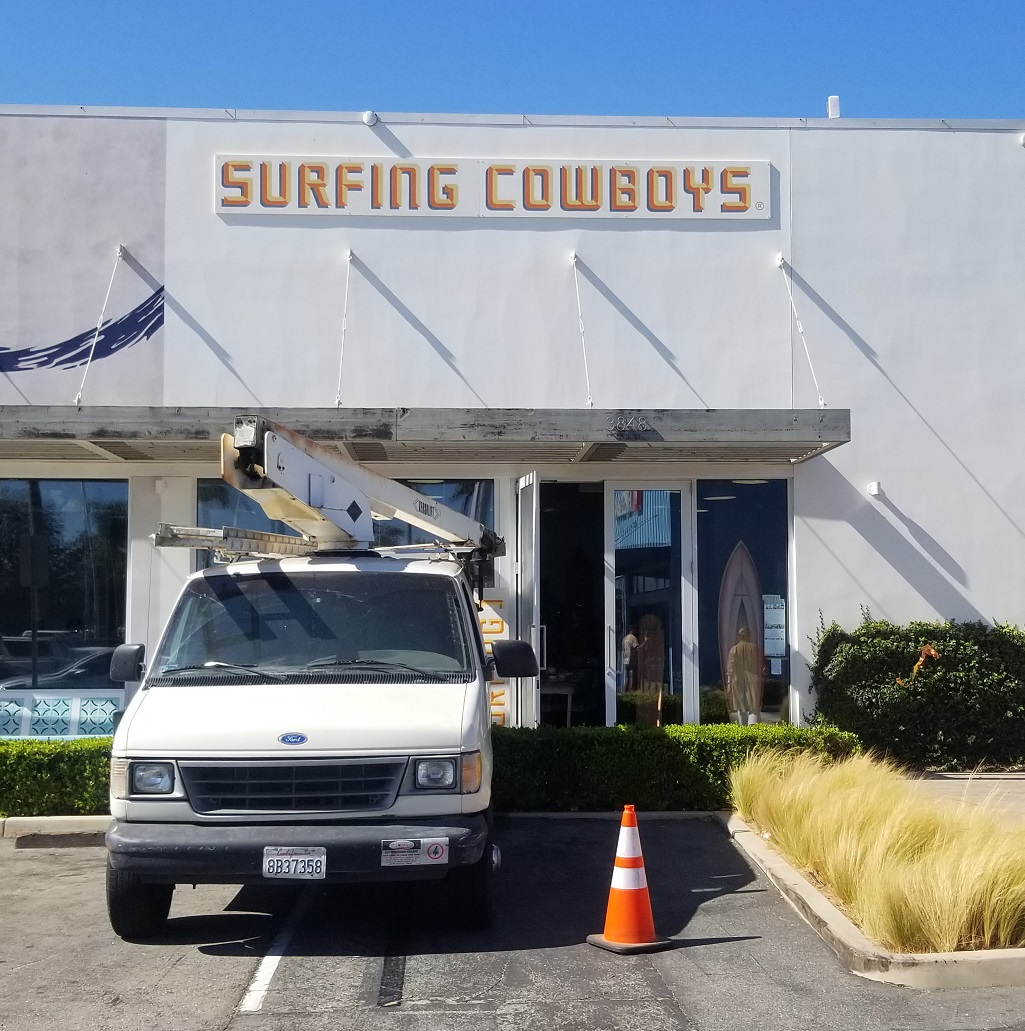 Want to attract attention and draw in customers? You'll need unique signage. In that case, go for a custom business sign that will give your brand the exposure it deserves. Show them what your business stands for, and let them know that you are different from the rest. After all, the type of business sign you use and its quality will clue people in on whether your brand's got what it takes. So better bring your A-game!
Contact Premium Sign Solutions.  Southern California Sign Company based in Tarzana.
About the Client
Surfing Cowboys is a purveyor of beach culture and California lifestyle. Clothing, accessories, furniture, furnishings, art and more, they've got it. And, of course, surfing and skating gear.