A prestigious firm deserves high quality signage to promote their brand properly. Our brushed metal office lobby sign for Laughlin, Falbo, Levy & Moresi does just that. Moreover, we also performed a sign relocation, uninstalling this from their Santa Monica office and re-installed here in Glendale. So there's no need to part ways with a perfectly good sign if you're changing locations!
The Lobby Sign Your Office Deserves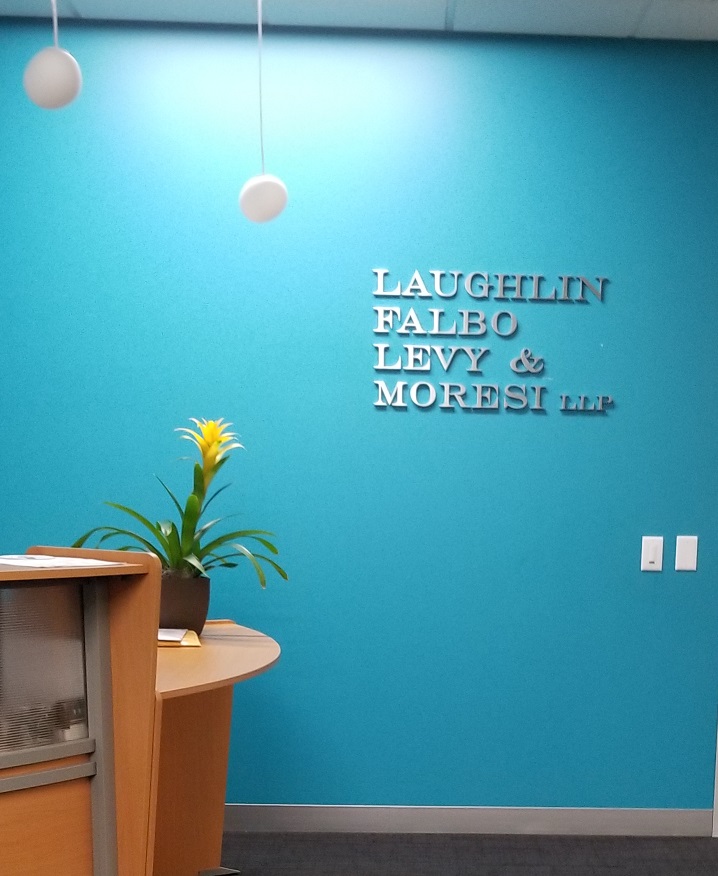 Elevate your business with signage that will properly symbolize the caliber of your organization. A good business sign will not only attract customers and clients, but also boost the morale of the workforce. Most importantly, it will present a concrete brand identity, so everyone will know just who they're dealing with.
For companies, an office lobby sign is one of the most important components of their branding strategy. It's the apex of indoor signage, the centerpiece of the establishment. It makes the office whole. This is a definite must-have, requiring quality materials, craftsmanship and design.
So, need a lobby sign? Contact Premium Sign Solutions.  Southern California Sign Company based in San Fernando Valley.
About the Client
Laughlin, Falbo, Levy & Moresi LLP is one of the top 50 law firms in California specializing in defending California workers' compensation claims.