Your business is growing and you're moving to a new office. At this critical juncture, what you need is an office sign package. So with this, you will make sure you get all the basics: lobby sign, etched glass vinyl, inspirational wall quotes, company timeline wall, blown up product photos, Employee of the Month Signs, break room signs, suite signs and much more!
Cover The Basics And Then Some With An Office Sign Package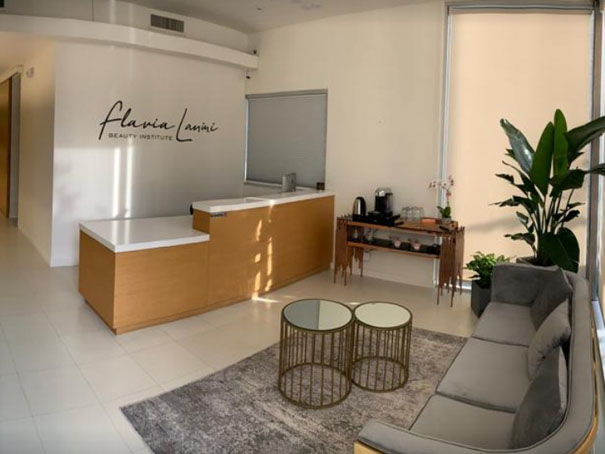 Office signage is crucial as they adorn the heart of the business, the workspace where the employees chug away, which clients and guests also visit. So your establishment must not have bare walls and windows. The branding must be visible to project the company or organization's identity.
With these, the workforce will get the feeling that they truly are part of a team that represents a set of values and ideals. Likewise, visitors will also see what the company is about, what the brand symbolizes, which makes the visit or transaction all the more memorable.
Business sign packages for offices include the following:
Lobby sign
The centerpiece of your reception area, projecting your company logo. This, in turn, conveys your brand identity for employees, guests and clients alike.
Etched glass vinyl
For the glass surfaces of doors, conference windows and more. These provide supplementary branding, decoration and also privacy.
Inspirational wall quotes
Signage that improves morale. These deliver profound statements, meaningful words or something quirky to perk up the team.
Company timeline wall
Recounts the history of the organization. These inform audiences of what the business is about, where it came from and what its aspirations are.
Blown up product photos
Showing the products the company makes. Displaying the fruit of the employees labor and what customers and clients are receiving.
Employee of the month signs
Rewarding outstanding performance with recognition to inspire the team.
Break room signs, suite signs, conference room signs and more
Directional signage, room signs and such that show people what certain areas are for to help make navigation more convenient.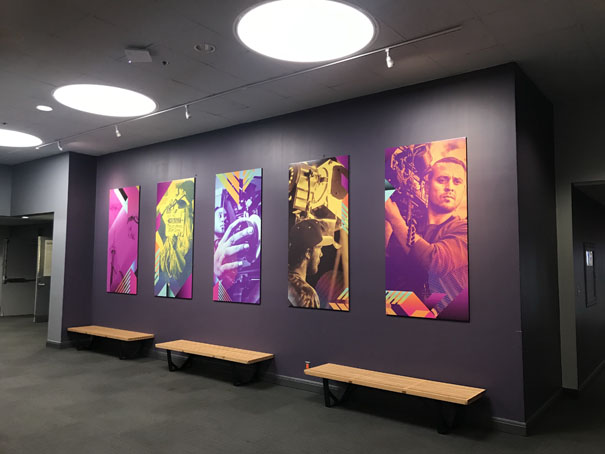 These all have the combined effect of completing an office or business place's look. Moreover, signage can also have braille and tactile features to meet the standards of the Americans with Disabilities Act. These types of business signs will definitely be appreciated by employees and visitors alike. Ask us about our ADA signage.
Contact Premium Sign Solutions.  Southern California Sign Company based in Tarzana.