Behold our metal office lobby sign for Dot818. It combines polished metal for the back panel and brushed aluminum giving a subtle, elegant contrast fitting for the Glendale tech firm's modern style.
Spruce Up Your Workplace With A Metal Office Lobby Sign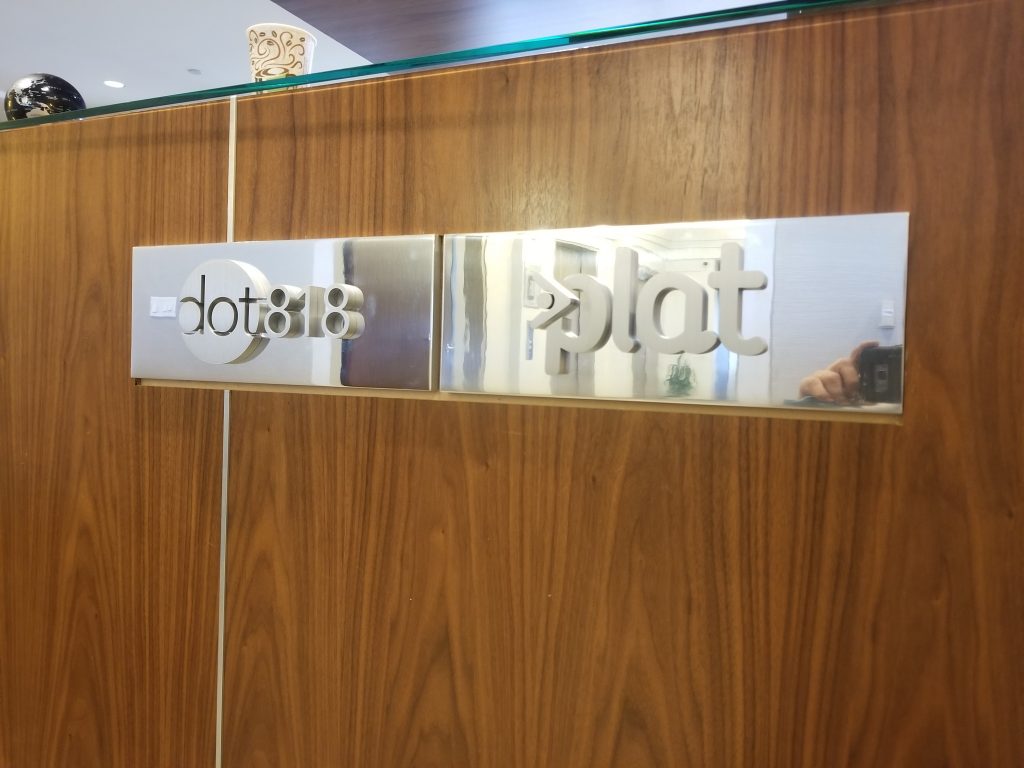 So you have an office space and have set up shop. Is it missing something? Maybe it looks a bit bare? Then it might be missing a crucial element, namely office signs. And chief among these is the lobby sign, the centerpiece of the space that balances everything out. This is the first thing anyone sees when they enter the office and must impress them. And in doing so it projects the business' brand to be seen by customers, clients, employees and visitors alike.
With this, your organization has something to symbolize its entirety, that connects the personnel with the overall organization. It makes the workplace whole. Likewise, it shows customers and guests what your brand is all about, what the people and the business stand for. Overall, a lobby sign is an irreplaceable asset.
Looking for business signs? Contact Premium Sign Solutions.  Southern California Sign Company based in San Fernando Valley.
About the Client
dot818 provides advanced tools for online performance marketing, which help advertisers and publishers reach new heights.