Another post and panel sign for The Jacobson Company, this time for their Palm Mesa Apartments property. It'll certainly stand out and catch the eye of passersby in Newport Beach.
Signs to Promote Your Properties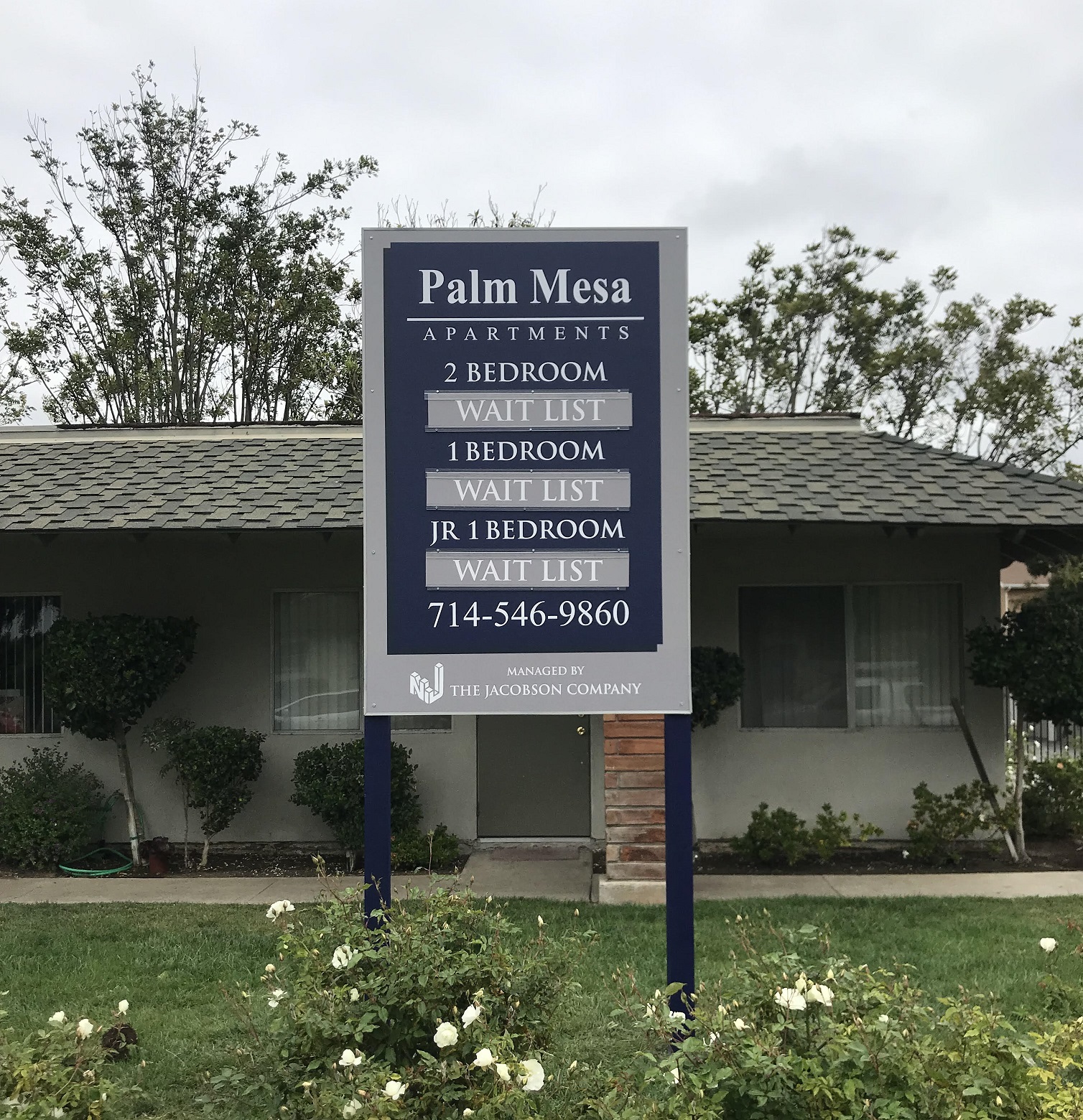 Property management agencies such as The Jacobson Company need to make the properties they're selling look good. And potential customers have to see that these units are for sale. Post and panel signs, along with other similar types of displays, can do this effectively. Well-designed and durable, these apartment signs go well with the idyllic white picket fence and manicured garden aesthetics of suburbia. So you'll definitely put eyes on the properties you're offering and make a sale all the more likely!
Contact our San Fernando-based sign company for inquiries.
About the Client
Palm Mesa Apartments in Newport Beach offers one and two bedroom apartment homes. It's part of  The Jacobson Company, a private real estate investment company based in Los Angeles. It has a 50 year history of successfully acquiring and operating multi-family and student housing, as well as commercial properties.