Signage can improve the appearance of boardrooms and make meetings more engaging. Like with this conference room sign package we fabricated and installed for Weiss Accountancy's Van Nuys office.
Spruce Up The Office with a Conference Room Sign Package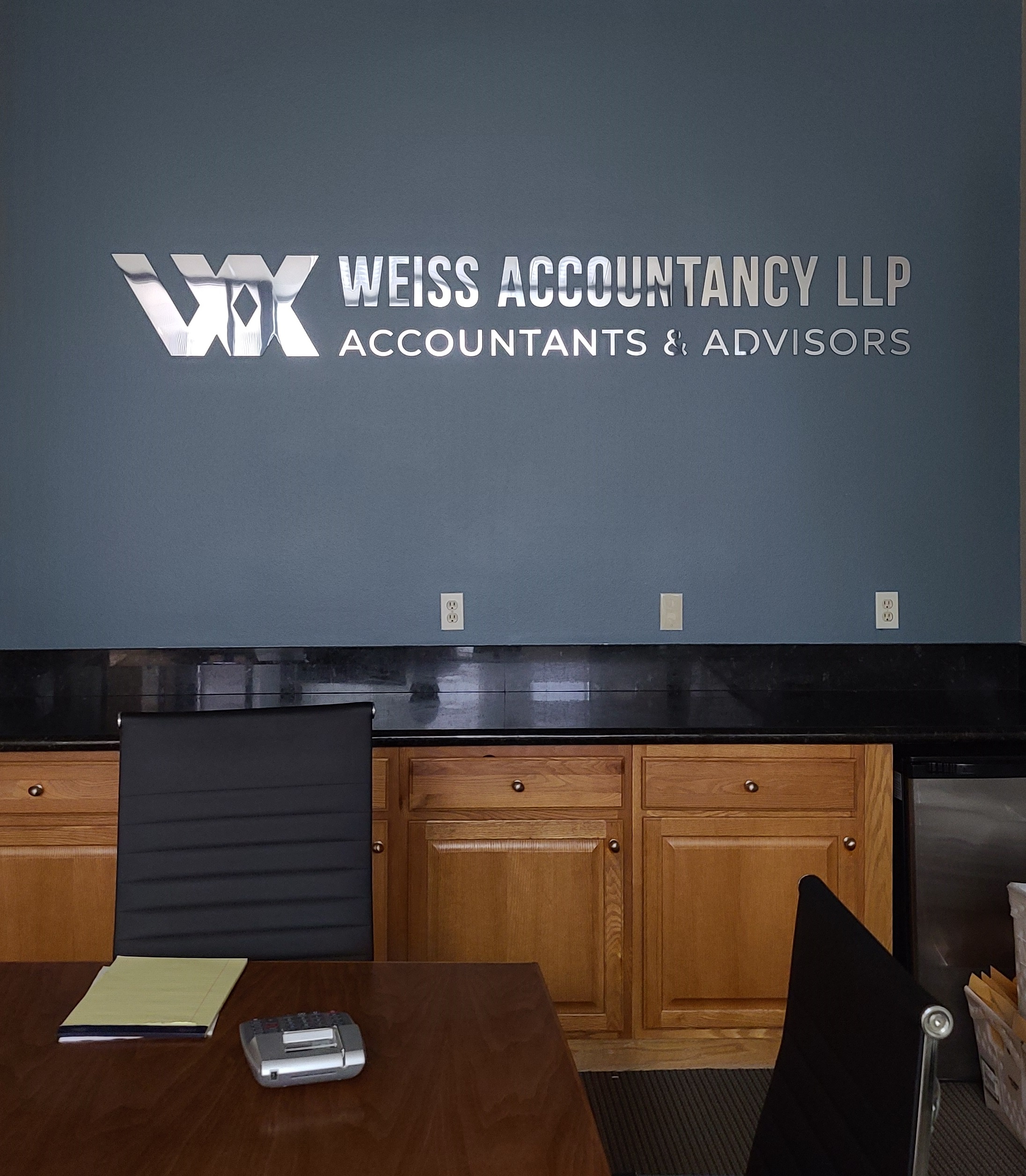 Meetings are not the most exciting of company affairs. Especially if they are held in unstimulating and generic office environments. This is why they should be decorated to be visually engaging, like the rest of the office. Signage can help with this, improving the background, increasing the visibility of the brand, adding some color and enhancing the overall aesthetics. So not only will meetings be more engaging, the space can also be a venue for corporate photoshoots, team parties and other activities due to its appearance.
This is what lobby signs and conference room displays can do. And when part of a greater sign package, the effect can be amplified as the rest of the office is likewise aesthetically improved. Interested in office sign packages? Contact Premium Sign Solutions.  Southern California Sign Company based in San Fernando Valley.
About the Client
Established in 1954, Weiss Accountancy provides high-quality accounting, tax and business advisory services.