These are halo lit channel letters for Icon Collective in Burbank. They are part of the ongoing business sign package and office design package for the Burbank institution. So now their interior signs have outdoor sign counterparts.
Halo Lit Channel Letters Add 24/7 Visibility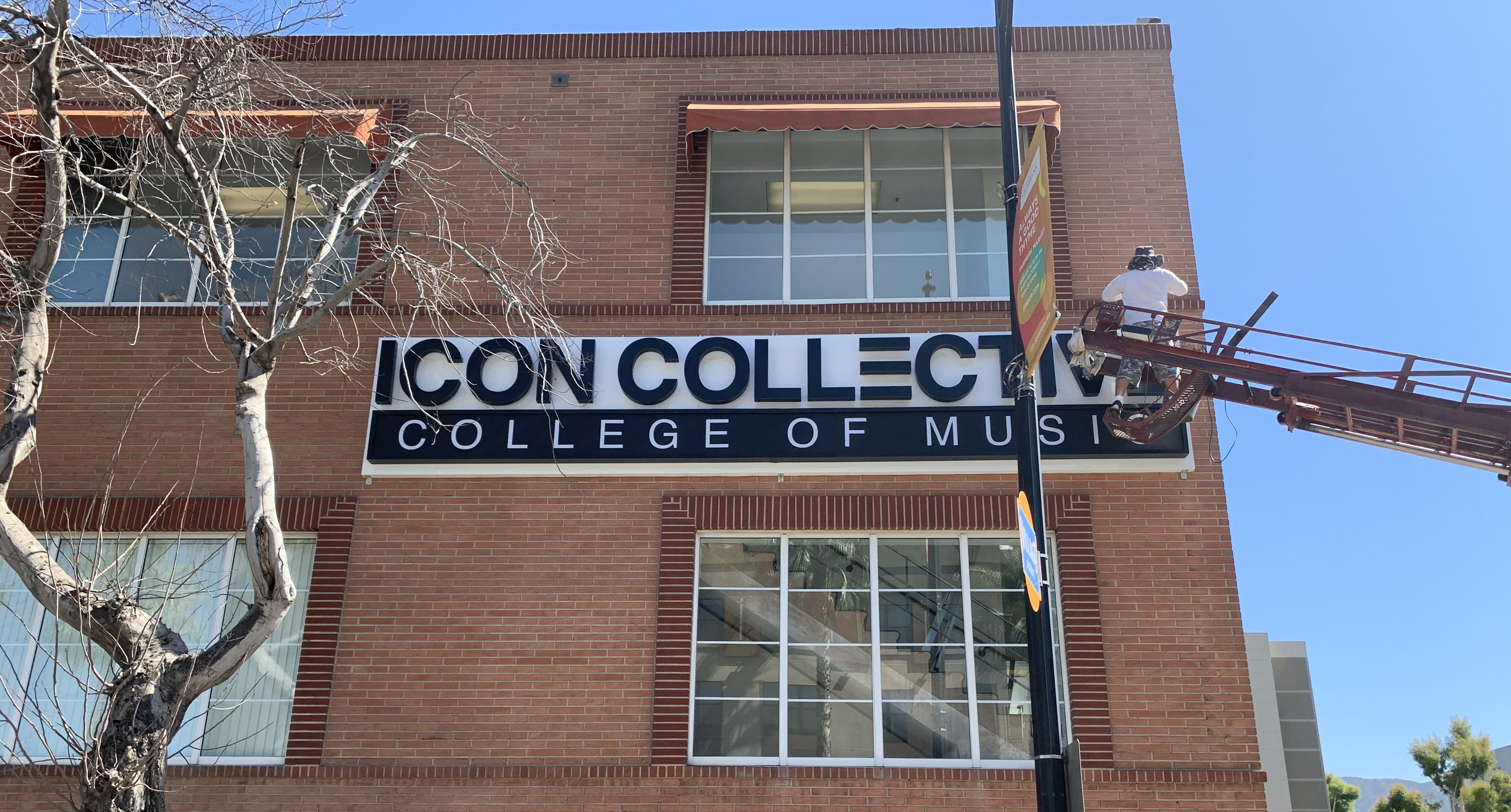 A prestigious music school such as Icon Collective needs to maintain visibility. So illuminated signage are the perfect solution for this. Halo-lit signs will project the business' brand far and wide. The channel letters will be visible day in and day out. So they will be pretty hard to miss.
Moreover, these exterior signs are part of a greater sign package. After the brightly-lit outdoor signs draw people in, they will then be treated to the indoor signs. Like the lobby signs we made for the school. The visual effects will compliment each other and make the branding all the more memorable. And in the case of an educational institution like Icon Collective, quality school signs will symbolize the faculty and student body. Signs serve as symbols representing them and give them something to be proud of.
Contact Premium Sign Solutions.  Southern California Sign Company based in Tarzana.
About the Client
Icon Collective is a Nationally Accredited Music School that provides more than music production education. So they add an extra touch with the aim of guiding their students in making powerful and authentic art.