This clinic dimensional lettering is a real attention-grabbing sign for Eternadental as part of their business sign package. With this outdoor signage their Huntington Park clinic will definitely draw in more patients.
Clinic Dimensional Lettering Attracts Patients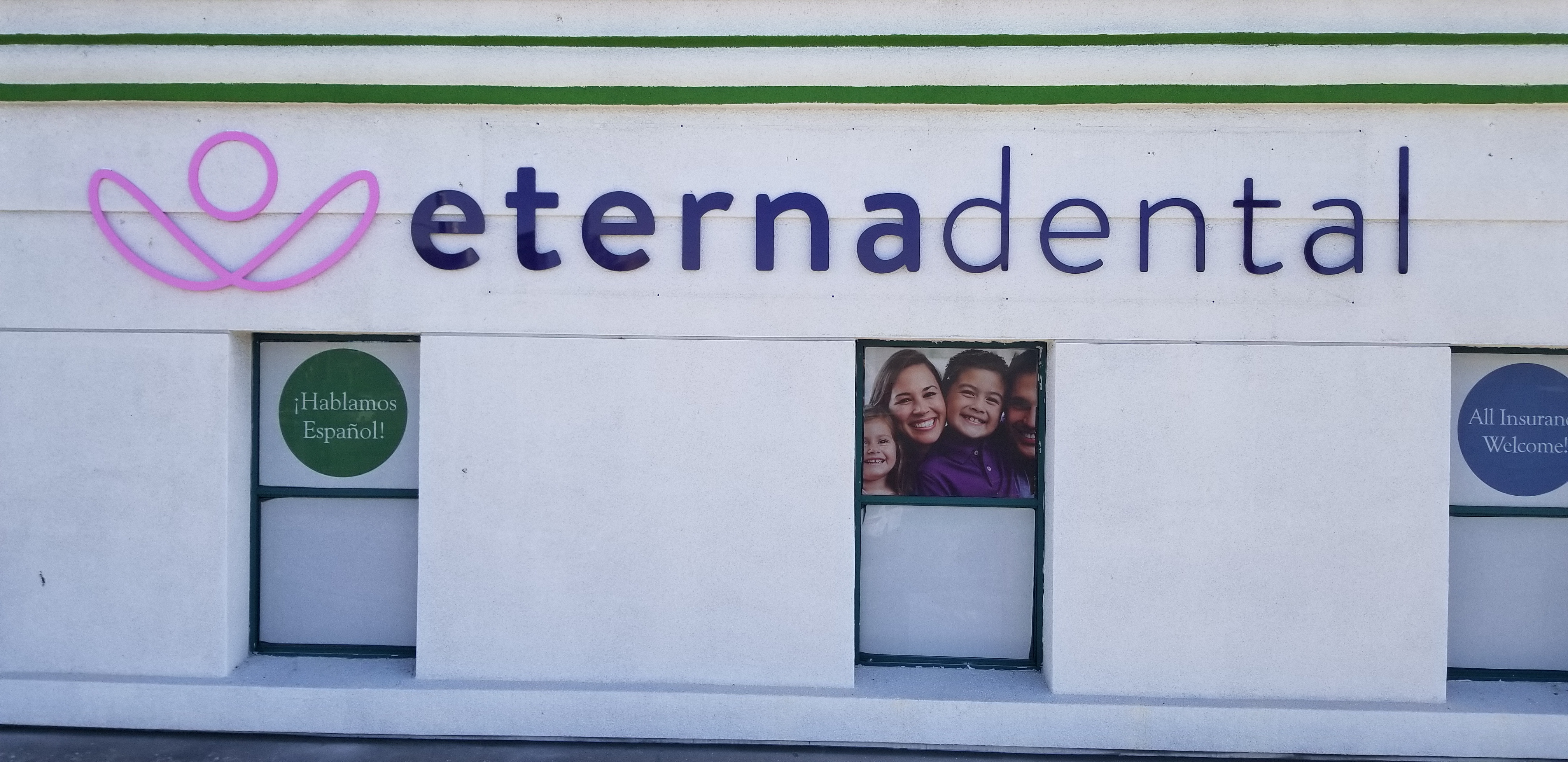 A dental clinic can use signage to signal the caliber of their services, their reliability and their reputation to draw in potential clients. Quality signage sends a message, showing that the establishment has its affairs in order. After all, they take good care of the appearance and state of their facilities, so the brand can be trusted with your health and well-being. So such signals encourages patients and impresses them. When they are actually there and convinced of the services, the signage also imprints the brand in their minds. The sight of the logo, which symbolizes the institution, becomes part of the experience. It is memorable and will be a factor in why they will return and why the brand's reputation will be boosted.
Need a comprehensive business sign package? Contact Premium Sign Solutions. Southern California Sign Company based in San Fernando Valley.
About the Client
Eternadental provides high-quality dentistry utilizing advanced technology and a team that truly cares for patients.