In the media industry, appearances are important, so your office better have visually impressive signage. We made this company lobby sign for Benaroya Pictures in Beverly Hills. It's a flat cut metal sign with brushed metal finish that will serve well as their reception area's eye-catching centerpiece.
Convey Your Brand Identity with a Company Lobby Sign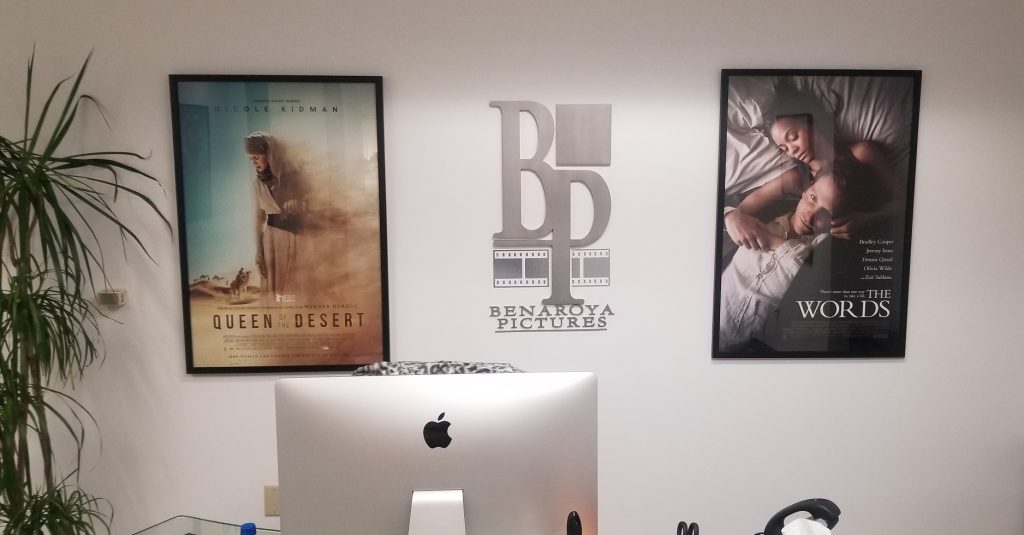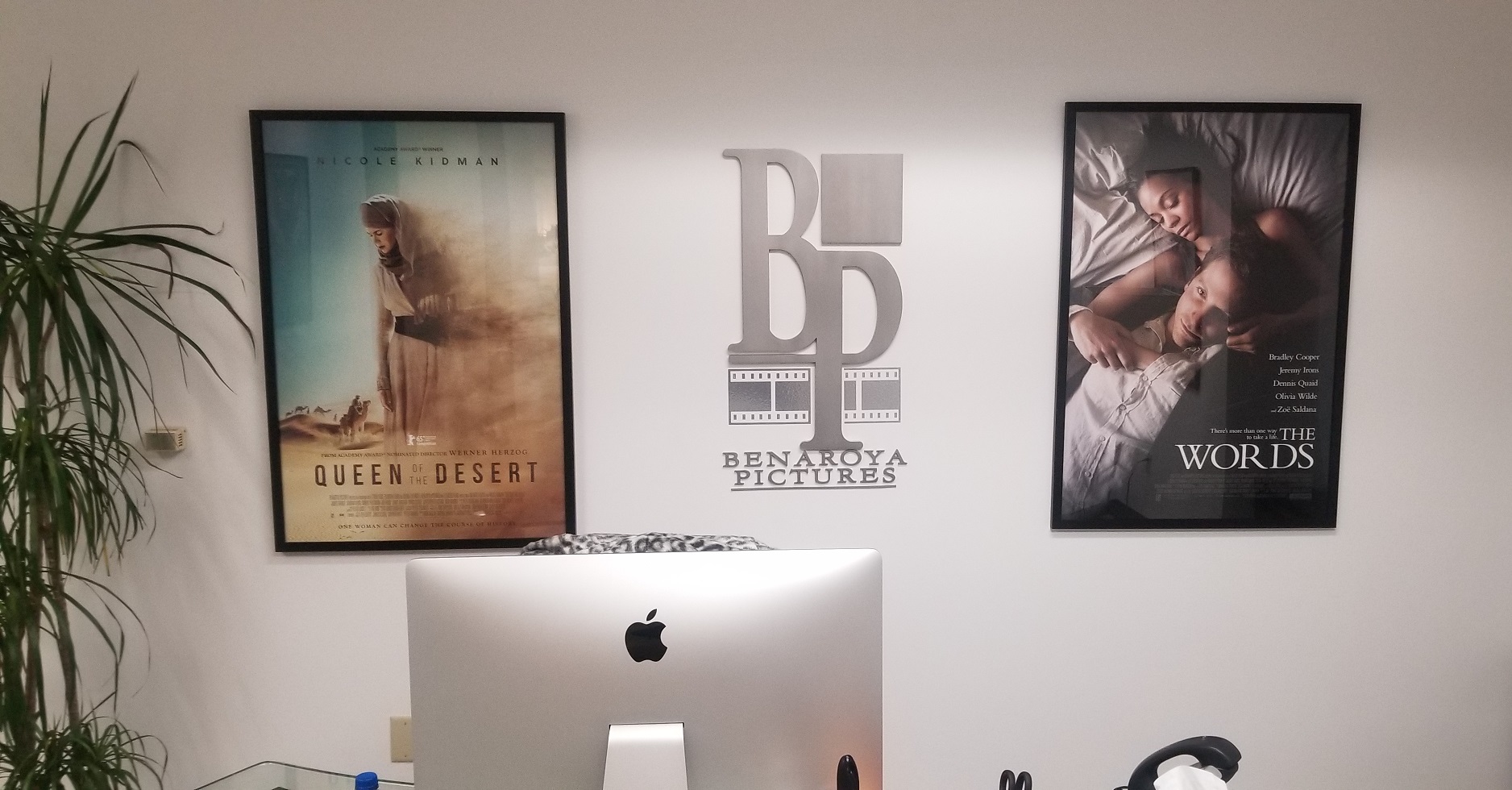 Show customers and clients alike that you mean business. Make your brand logo truly solid. With a lobby sign, you can do this and give your brand a sense of tangibility, of firmness and permanence. It will be right there, a prominent centerpiece in your office or reception area. And its style and aesthetic will clue said customers and clients into what your company has to offer. It's design will also play off with the other features of your office, which are likewise part of your branding. Such as the movie posters on Benaroya's walls. Together with the metal signage, these show that the company is prestigious and has had a distinguished record.
Even the layout of the area and lighting should be factored into the design and placement. So all in all, the combined effect will be significant, even provoking. Customers and clients will remember your business sign. It becomes a part of the overall customer experience, and because of this they'll be more like to return.
So stand out above the rest with quality office signs. Contact Premium Sign Solutions.  Southern California Sign Company based in Tarzana.
About the Client
Benaroya Pictures is a film production company in Beverly Hills that's handled major movies.