A closer look of the company logo and address numbers signs we made for Performance Pipeline. This is part of the dimensional letters business sign package for their Huntington building.
Signage Package Including Company Logo and Address Number Signs
A business' headquarters or major branch will have a lot of branding requirements. This translates to requiring a diverse set of signage to cover all bases. This includes outdoor signs and indoor signs. And for the exterior signs alone, a variety are required to transform the building and make the establishment prominent as a whole. Monument signs on the driveway, illuminated signs like pylon signs and light boxes, and dimensional letters on the building itself – these are just some of the options. The company name, brand logo, its address, products and services they offer, signs can highlight all of these to draw in more customers or clients. And this isn't even considering the interior signs they will require.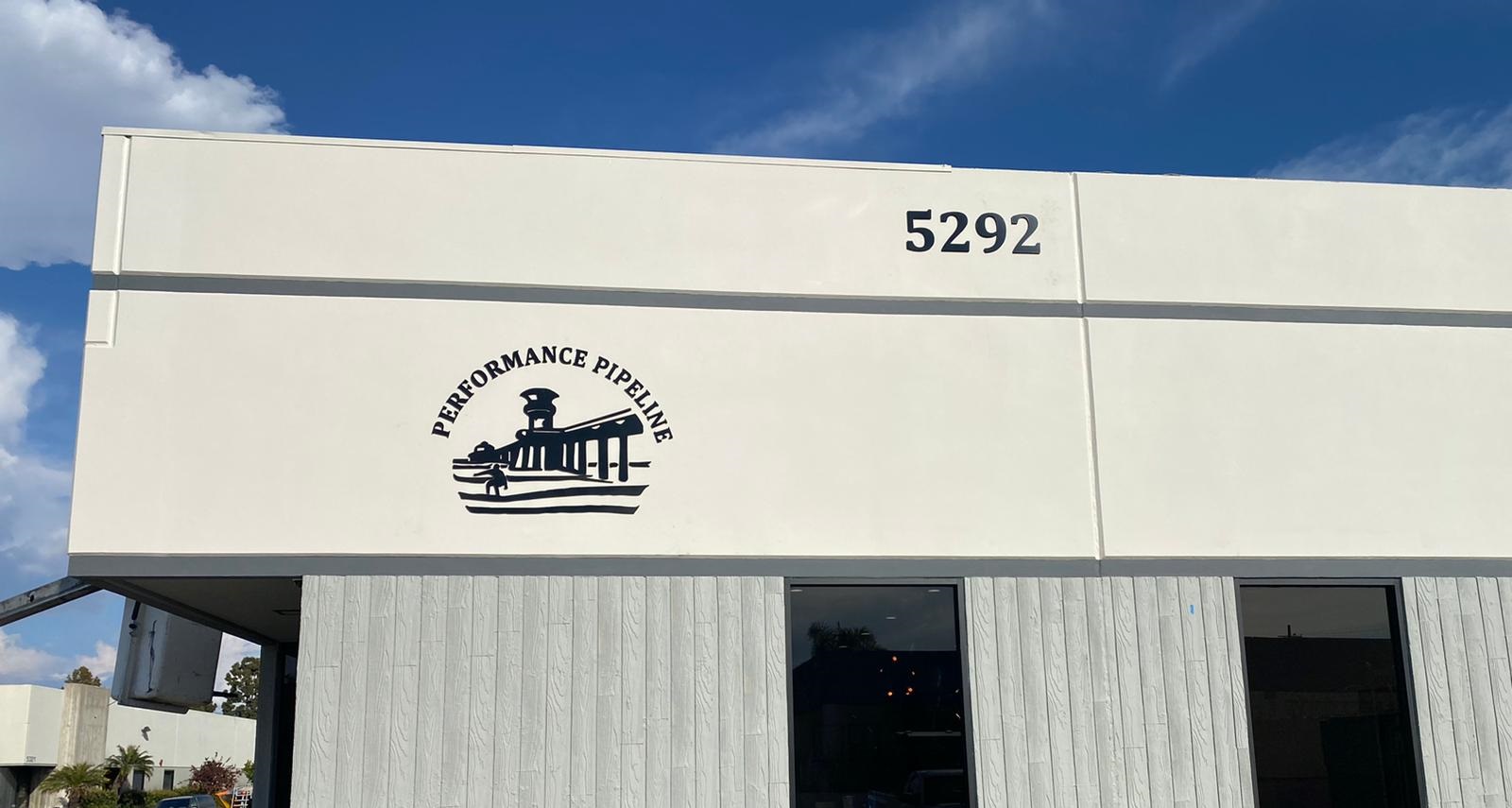 All in all, this is why businesses with varied branding needs are best served by comprehensive sign packages. A single sign company will meet their needs and ensure uniformity in terms of visual design, material quality, fabrication and placement. Plus the sign maker will be familiar with all of their specifications and the unique requirements of their establishment – saving them the trouble of going over it again with several different providers. Moreover, a sign package will mean that all the permits and paper work are handled as well. In short, this is the most convenient and efficient solution.
Got a building that needs signage? A dimensional package may be what you need. Contact Premium Sign Solutions. Southern California Sign Company based in Tarzana.
About the Client
Performance Pipeline Technologies provides services in trenchless sewer, storm drain, potable water and high pressure pipelines.