Now for the interior signs we made for Performance Pipeline as part of their business sign package. This office lobby sign enhances the workspace of their Huntington Beach establishment.

Improve Workplace Aesthetics with an Office Lobby Sign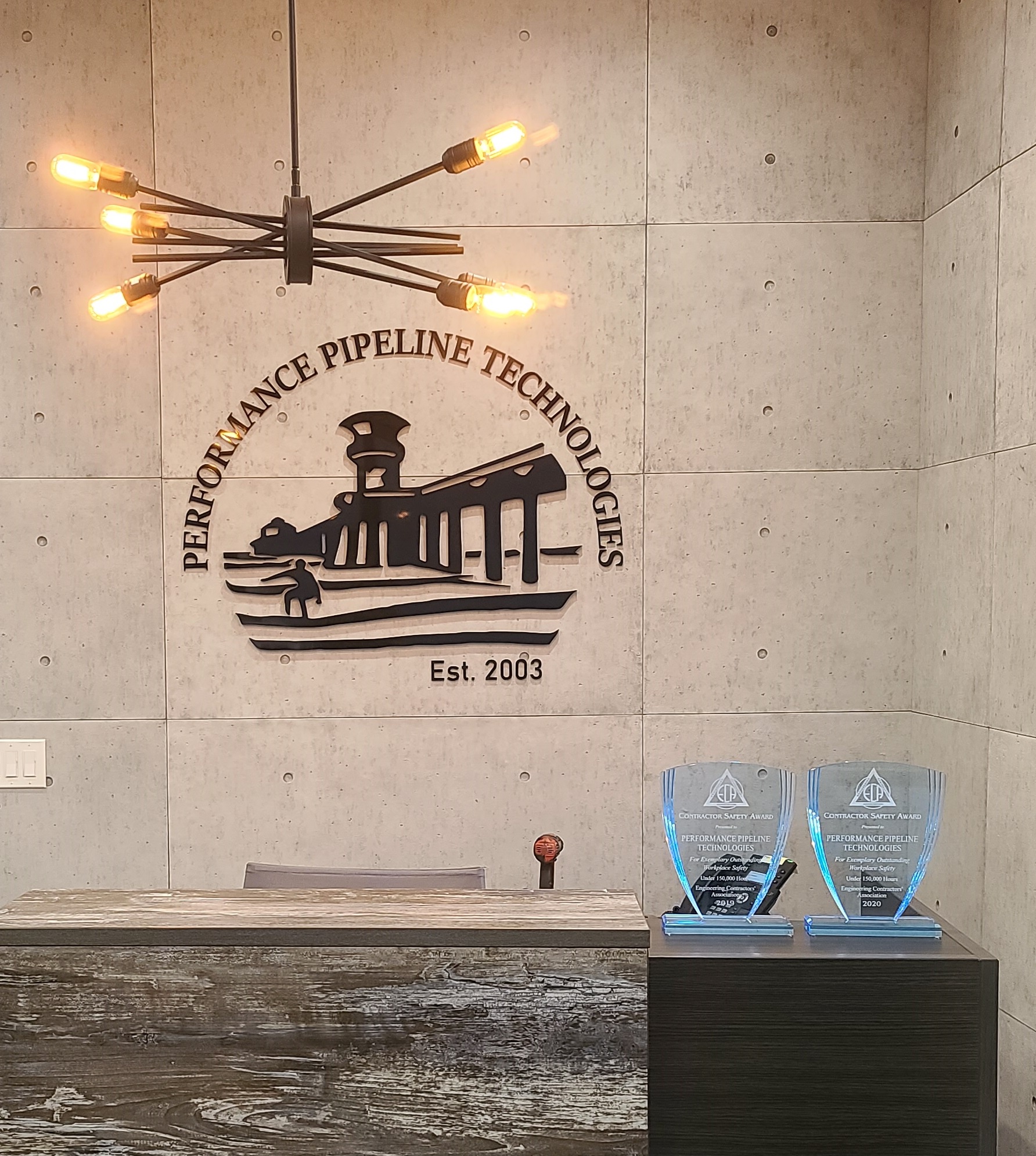 After the comprehensive exterior sign set, the Performance Pipeline project also included indoor signs. With these, visitors and customers going to their premises will be impressed with both the outside and the inside of their establishment. Moreover, a visually appealing lobby sign enhances the workplace. With this decoration, customers and employees alike will see the brand symbolized. This can boost team morale as it reinforces the fact that they are part of a greater organization. Brand identity and team identity become one and the same.
With a sign package, both exterior signs and interior signs will be consistent in appearance. Plus, if the brand has multiple branches, they will all be uniform as well. This improves recognizability, giving all locations familiar and standardized visual elements.
Interested in sign packages? Contact Premium Sign Solutions. Southern California Sign Company based in San Fernando Valley.
About the Client
Performance Pipeline Technologies provides services in trenchless sewer, storm drain, potable water and high pressure pipelines.