Loading bays and other utility areas also need signage to look presentable. And our custom metal business sign package for Indo-European's Commerce facility covers this as well.
Decorate Loading Docks and Utility Areas with a Custom Metal Business Sign Package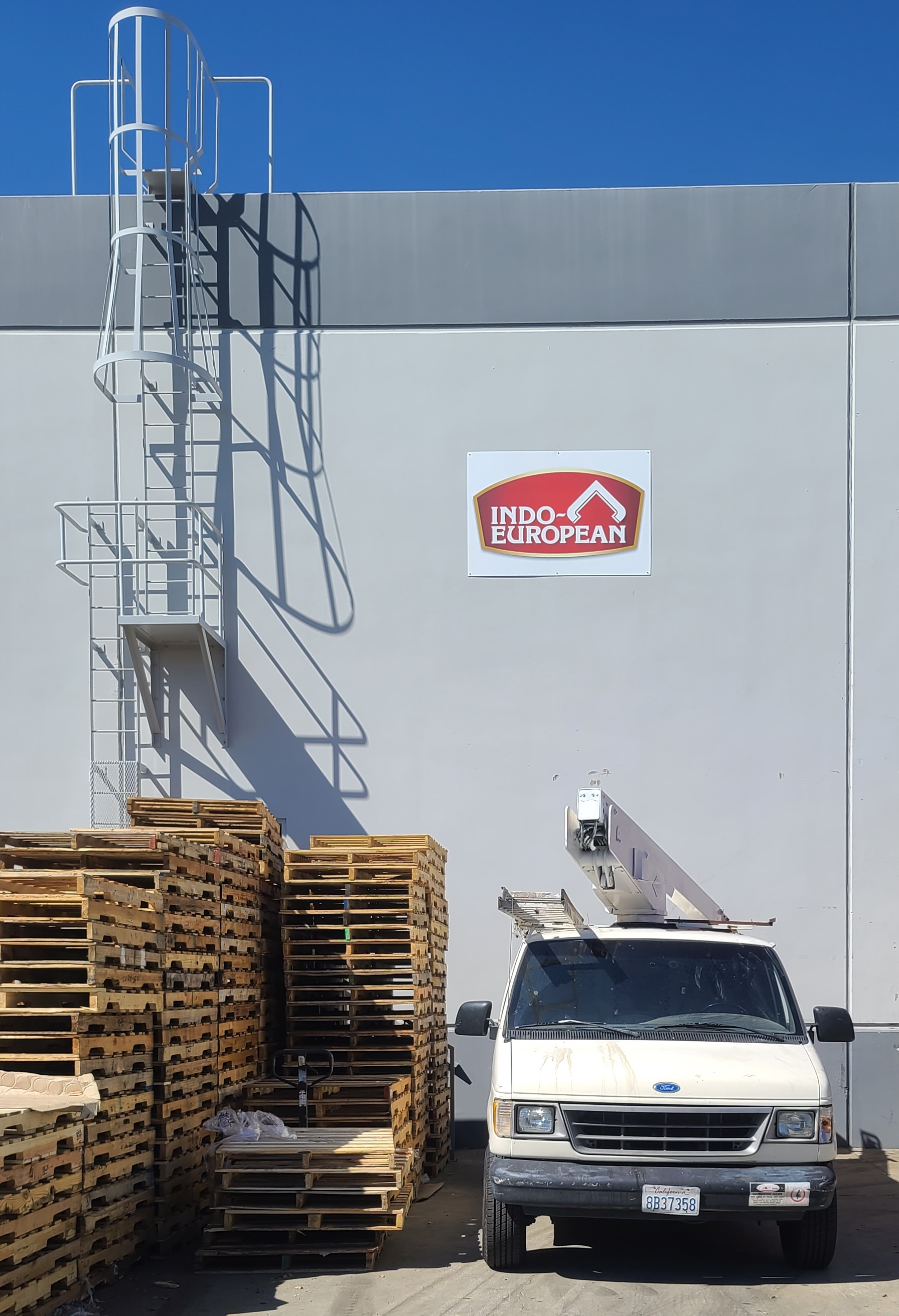 Our sign package for Indo-European continues! With these metal signs, their facilities and utility infrastructures can look more presentable. By displaying their branding, even in an area that customers or visitors may not frequent, they can improve the morale of the workforce. A sign package for dock, bay and warehouse areas can also include safety signs and directional signs. These can help make the work process much more convenient and reduce risk as well. And as they are part of a sign package, they can be standardized so that all areas will sport signage using the same template.
Contact Premium Sign Solutions. Southern California Sign Company based in San Fernando Valley.
About the Client
Indo-European Foods is an importer and national wholesale distributor of specialty food products from the Mediterranean and Europe.