Our custom dimensional lettering sign for The Artist Collective. With these dimensional acrylic letters on a black metal panel, the Los Angeles studio will be much more prominent.
Stand Out with a Custom Dimensional Lettering Sign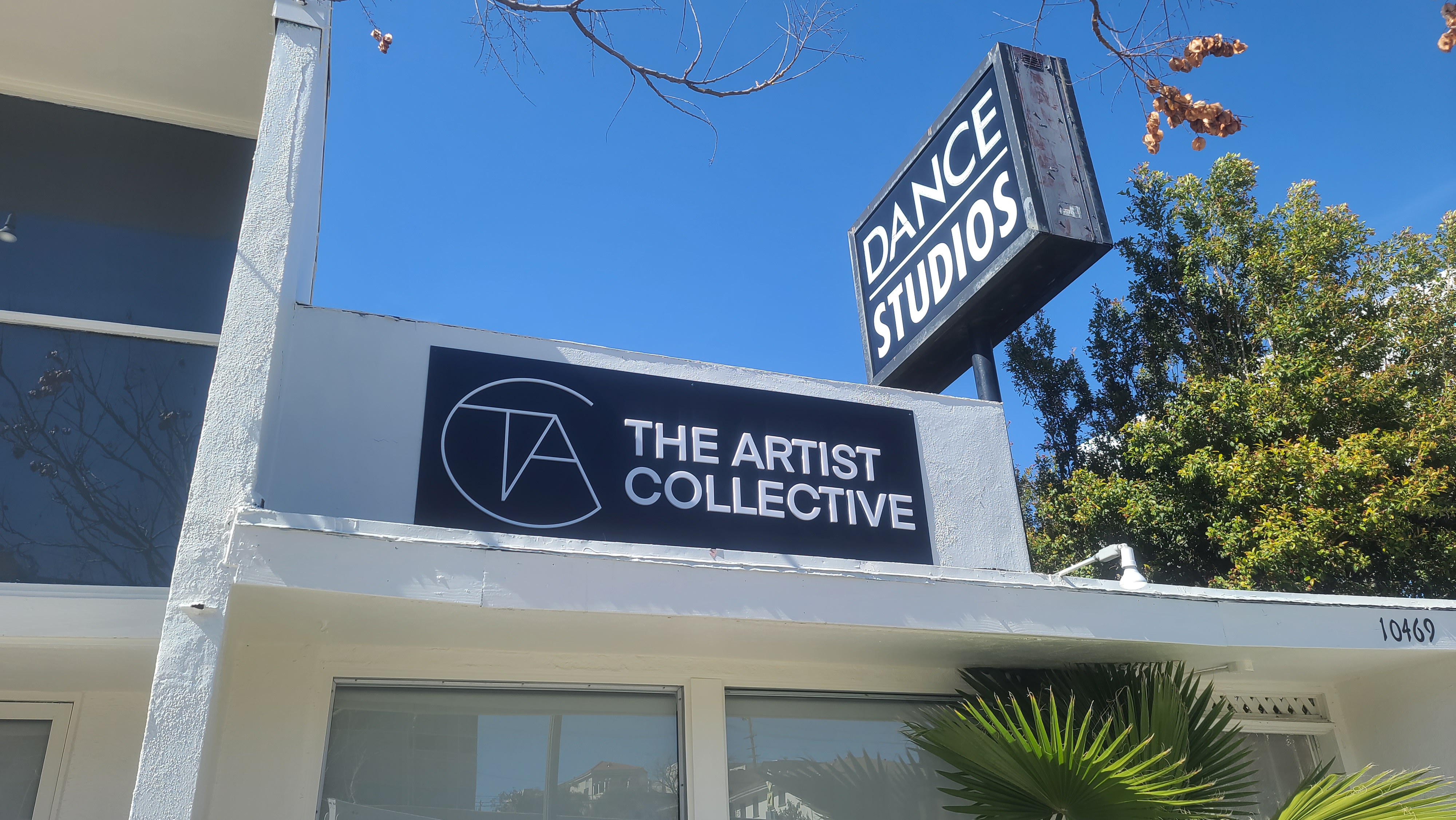 Artistic establishments like studios need to be well-represented with worthy signage. With this, they can convey their brand identity and creative vision to impress audiences. Likewise, attract customers and give their space an overall motif or theme. Dimensional letters and logo signs are ideal storefront signs, strategically positioned over the entrance.
Moreover, when they are part of a greater sign package, they can compliment other signage or be complimented by them in turn. And if part of a broader sign package, these will be consistent in look, style and quality as the rest of the signage decorating the establishment or other branches. Quality is important for outdoor signs as they will have to withstand weather, wear and tear and other factors. Exterior signs must look their best as they are the first thing potential customers see.
Need art studio signs? Contact Premium Sign Solutions. Southern California Sign Company based in Tarzana.
About the Client
The Artist Collective provides a home for creatives, a space for dance classes, private lessons, workshops, filming, rehearsals, performances, events and more.