These dibond signs for Hannibal Nucor's Vernon location make their branding visible throughout their facility. They serve as entrance signs and directional signs, displaying the speed limit of their site.
Dibond Signs for Warehouses, Depots and Facilities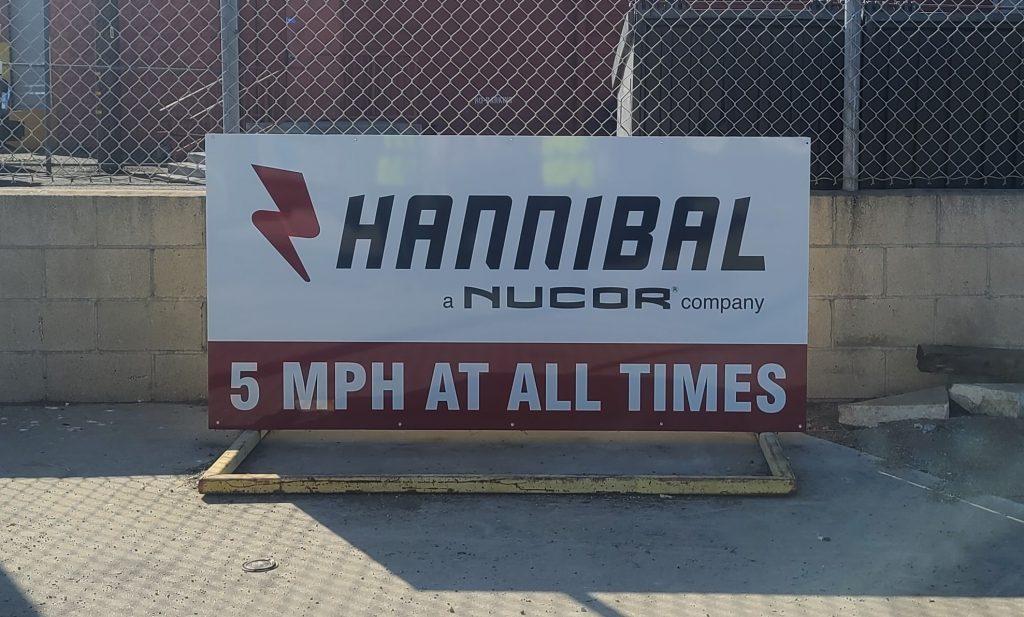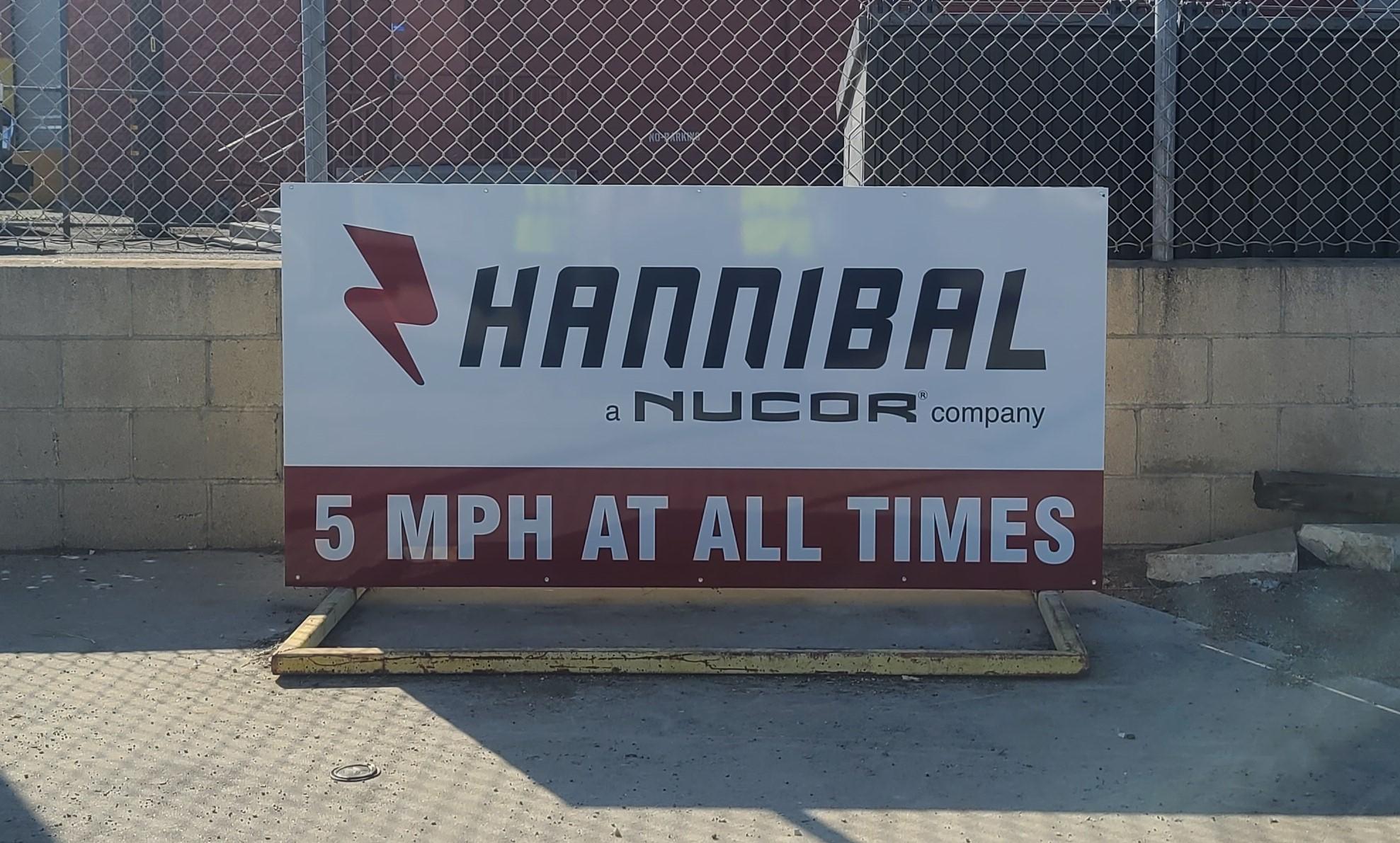 Outdoor signs for facilities such as factories, garages, depots, warehouses and the like need to be visible and durable. They have to display the company's branding, convey key information or directions, while withstanding the weather as well as wear and tear.
Dibond is excellent for exterior signs because it is made of a rigid composite that is lightweight yet tough. It is waterproof, rustproof, chemically resistant and stable when temperature shifts. Dibond can also withstand a beating. So dibond signage will last for a while as outdoor signs. Perfect for areas with lots of traffic and work going on.
For a free sign quote reach out to your trusted Los Angeles sign company. Contact Premium Sign Solutions. Southern California Sign Company based in Tarzana.