Quality signage is a must for restaurants, they increase brand visibility and attract customers. Like these dimensional letters we installed for Heirloom Pizzeria. Now they have a visually impressive storefront sign for their Los Angeles branch.
Dimensional Letters as Restaurant Signs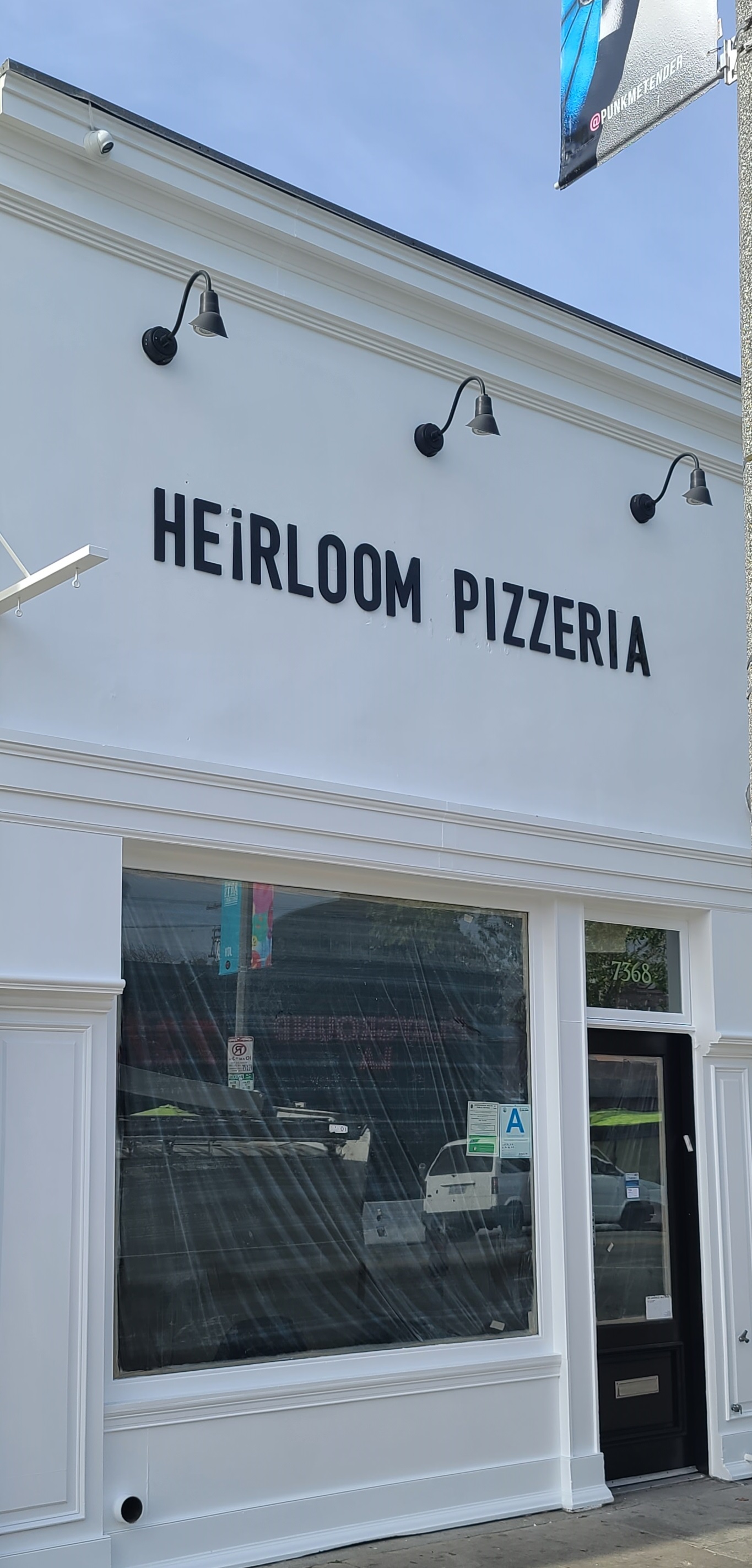 Display your brand name with pride using dimensional lettering restaurant signage. With these, people will see your establishment's name from far and wide. And as they approach, they might catch a waft of the delectable aromas emanating from your restaurant or café, building anticipation for the mouthwatering meals being served there.
Signage is a part of the restaurant experience. People see restaurant storefront signs as they approach the establishment and when inside, interior signs and decorations contribute to the dining experience and ambiance. Due to this, both indoor signs and outdoor signs should be included in any restaurant sign package such as the one for Heirloom Pizzeria. So these displays enhance brand recognition and memorability.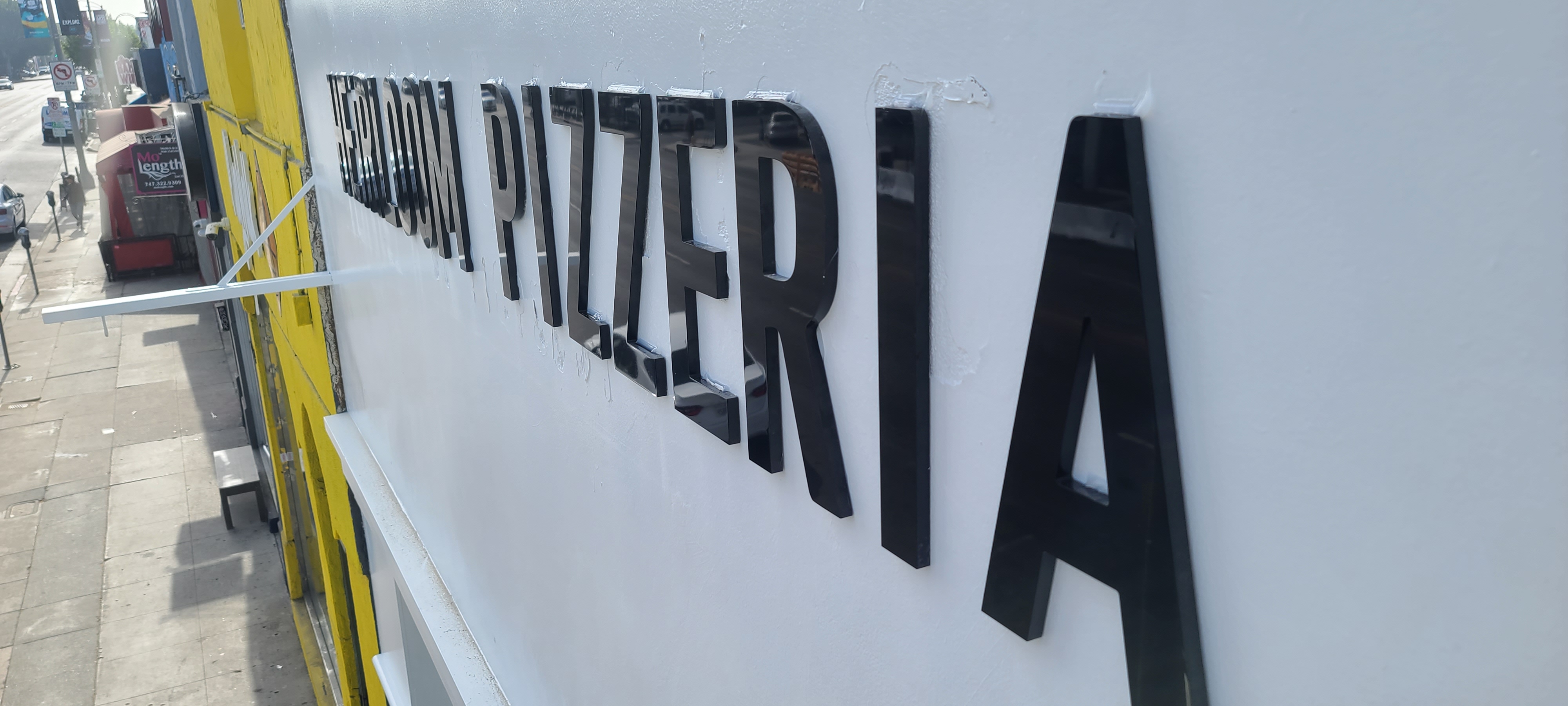 Complete the dining experience with restaurant signage. Contact Premium Sign Solutions. Southern California Sign Company based in San Fernando Valley.
About the Client
Heirloom Pizzeria serves pizza and caprese in Melrose.