Dimensional letters make for great storefront signs, displaying businesses' brands prominently to attract more customers. Such as this boutique sign we fabricated and installed for The Closet Trading Company's Santa Monica location.
Boutique Sign Package for Storefront Displays and More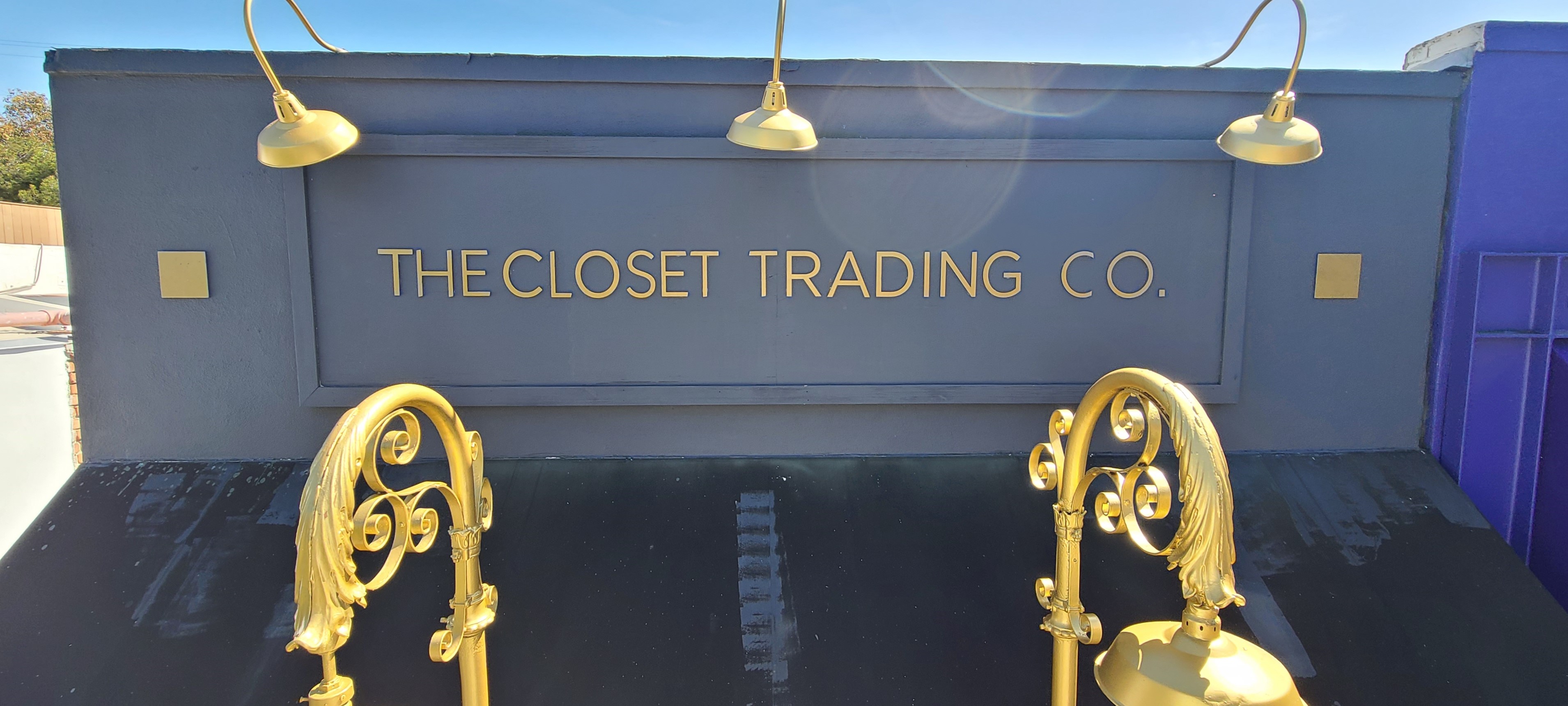 Storefront signs must be highly visible and quickly catch the attention of customers and potential ones. Signage puts a different spin on that old proverb of judging books by their covers, because these signs are designed to convey brand identity and their quality also gives people a clue as to the caliber of a brand's products and services.
Additionally, storefront signs can compliment – and can be complimented by – the establishment's other signage. So entrance signs, window signs, and the like can add to the effect of dimensional letter building signs. And these outdoor signs can build anticipation for the indoor signs customers will see as they enter the premises. It all ties together, which is where sign packages come in.
Need storefront signs for your business? Contact Premium Sign Solutions. Southern California Sign Company based in San Fernando Valley.
About the Client
The Closet Trading Company offers pre-loved designer clothing, shoes, and accessories for women particularly current, on-trend styles from designer and premium labels.