These door signs are the first in a series we created for Bexel. They just moved into a gigantic warehouse in Van Nuys and needed everything from indoor and outdoor signage, to parking lot wayfinding signs and door identification signs. With so many doors along the building's perimeter, we needed to create signs to label who should enter where.
Show the Way with Door Signs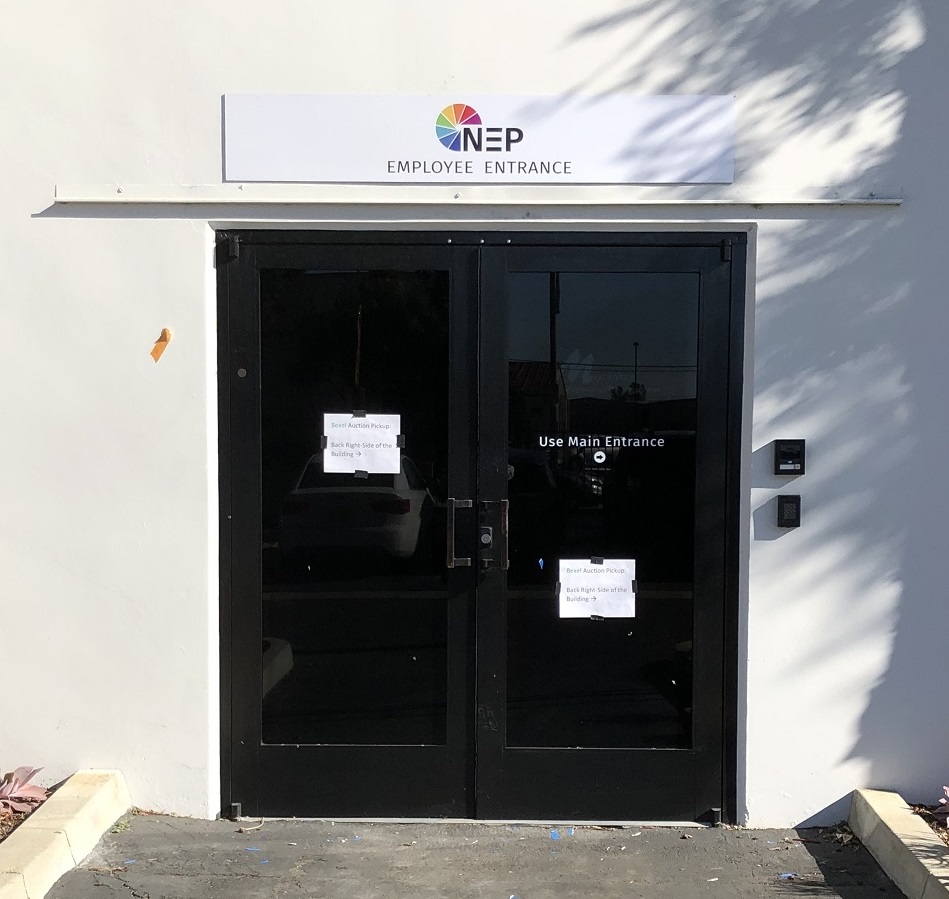 Expansive premises are best served with a comprehensive sign package that includes directional and wayfinding signs. After all, if a place is so vast, people might have difficulty navigating them. Particularly guests and visitors. Even employees might need help in knowing where they should go. You don't want people mixing rooms and halls up because they're unmarked. So better mark them with some door plaques.
For people with special needs, your directional signage can also have braille and tactile features that are compliant with the Americans with Disabilities Act.  So ask us about our ADA signage.
Likewise, other practical usage for these displays include emergency signage. You can leave it to us to ensure that your emergency signs are compliant with local and federal regulations.
A comprehensive sign package with all these types of displays will ensure your premises are safe and in keeping with The Regs. So you'll have all bases covered. Moreover, it's the right thing to do. Employees, customers and visitors alike will appreciate this.
Signs can make a difference. For your brand, your business and for people's lives. Contact Premium Sign Solutions.  Southern California Sign Company based in Tarzana.
About the Client
Bexel supports major broadcasters in bringing the most important events to a global audience. They provide vital production services and broadcast solutions with their team of technicians and engineers.