Business not open yet? Looking to generate some anticipation? Dolls Kill will be opening their Los Angeles location soon and wants everybody to know it with this full coverage window vinyl and construction barricade. The sparse black and white text and edgy font add to the mystique and generate buzz!
Hype Up With Signage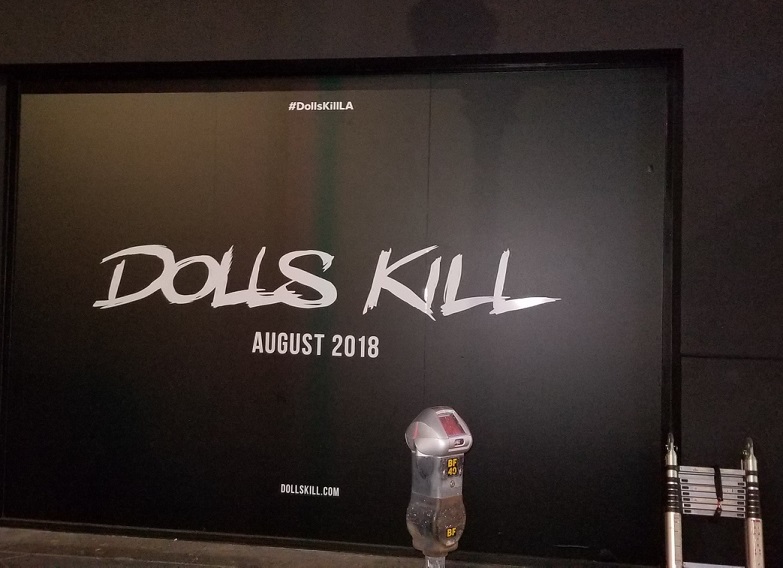 You can use signs, from window vinyl to banners,  to hype people up. Have an incoming event? Doing some renovations to improve your establishment? Opening a new branch? Signage is a great way to generate some buzz ahead of time, so when your business is finally open for business – bam! – it's already the talk of the town! That's how you get customers who are willing to stand in line for opening day.
Need temporary business signs while your business prepares? Contact us for a consultation, so we can determine what sign package will meet your specifications best!
About the Client
Dolls Kill embodies a nonchalant nonconformist attitude with its style. It is fashion that's part cyberpunk, part Mad Max, out to shock the system by unleashing the inner rebel in you!