Check out the latest installments of our thorough sign package for Medical Valley Partners.  First, there's the window vinyl in elegant font. Then there's the exam room plaques to show patients where they need to go.
A Sign Package For All Needs
These are as important as the lobby sign we made for MVP as the smaller signage around a business are often as important as a flashy building or lobby sign. Medical Valley Partners is covered on both fronts!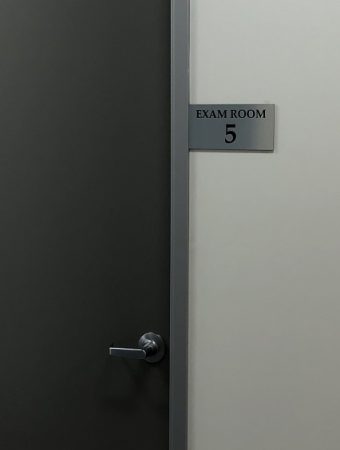 That's what you get with a comprehensive sign package. In the case of MVP, they've got:
Window vinyl to catch the eyes of passersby and patients.
A lobby sign that's the centerpiece of their office.
Room plaques to guide patients to examination areas.
These help make the establishment look professional and feel complete. Looking for signage to enhance your own business? Contact us for a consultation to determine the ideal package for you!
About the Client
MVP is part of the Sage Healthcare Management Group, a California-based, boutique practice management firm dedicated to helping healthcare providers thrive.