This is the gate sign we installed for Hannibal Nucor. It is a banner sign for their Vernon facility that shows the speed limit to ensure the safety of the workplace.
A Gate Sign and Safety Signs Are Essential for Warehouses and Factories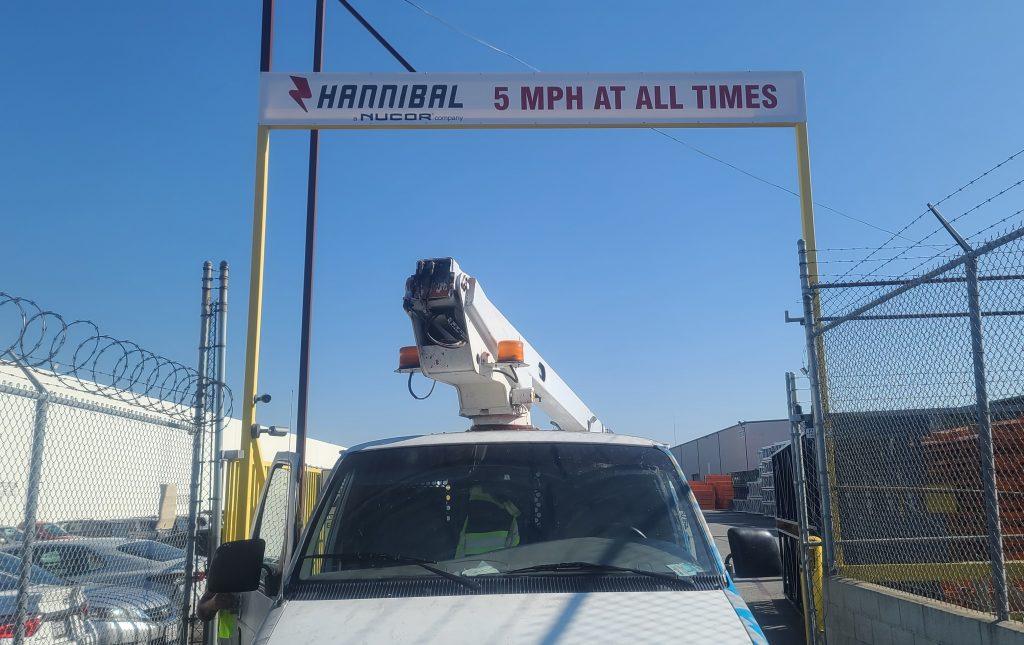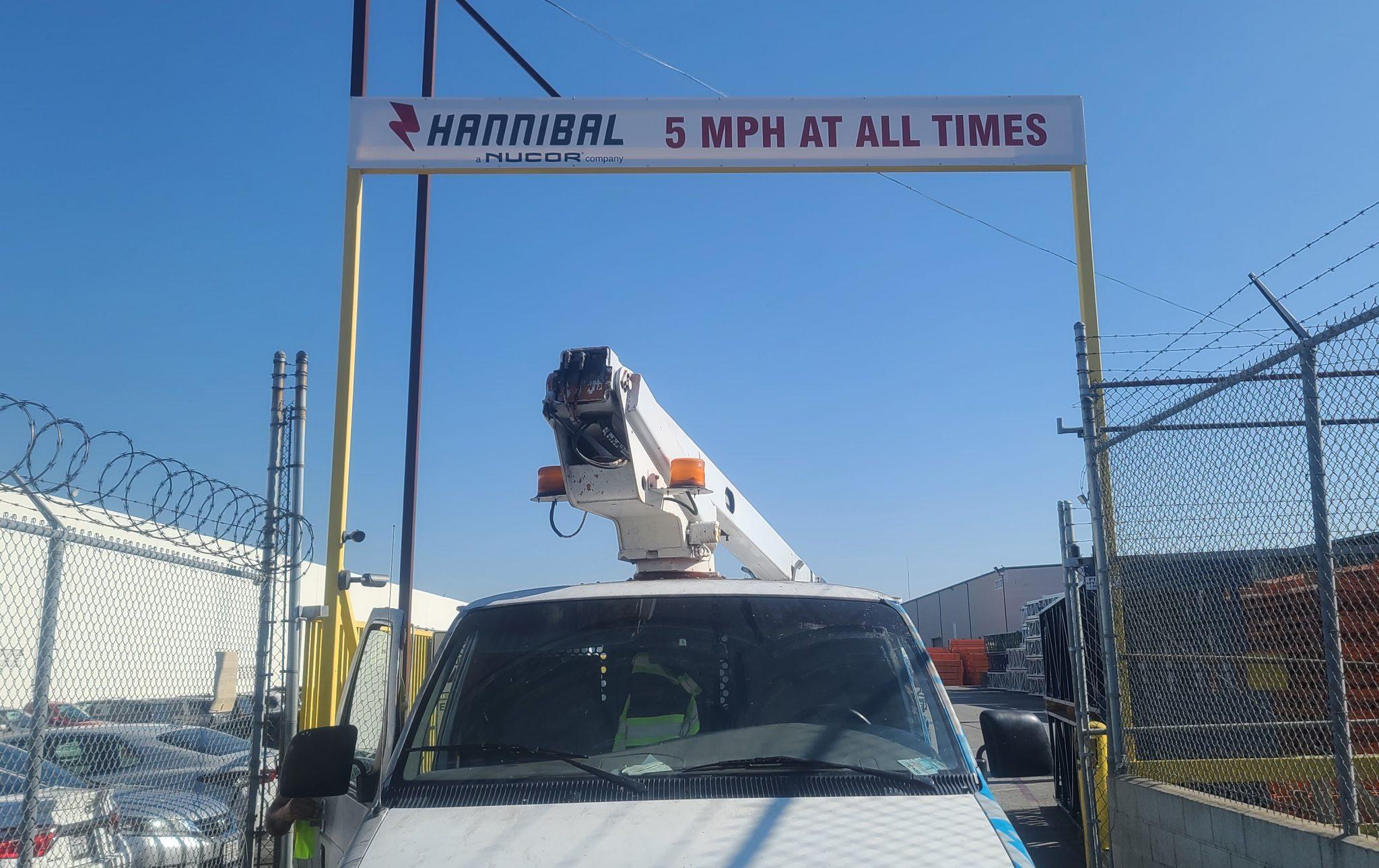 Receiving shipments of heavy materials and volatile products hauled by large trucks? Then a directional and safety sign package is a must. These can show drivers where to go, the areas where they should unload their cargos, the places where they do pickups, what the speed limits are, and which areas others should drive cautiously when they pass by. These can prevent unnecessary holdups or delays as well as accidents. When protocols are reinforced by prominent visual displays, people will be constantly reminded and lapses will be less likely.
Ensure a safe and organized workplace with signage. Contact Premium Sign Solutions. Southern California Sign Company based in Tarzana.