The renowned Musso & Frank Grill deserves signage that matches its reputation. And the hand-painted metal sign we installed is certainly up for the task of representing the historic restaurant!
Custom Signs to Catch the Eye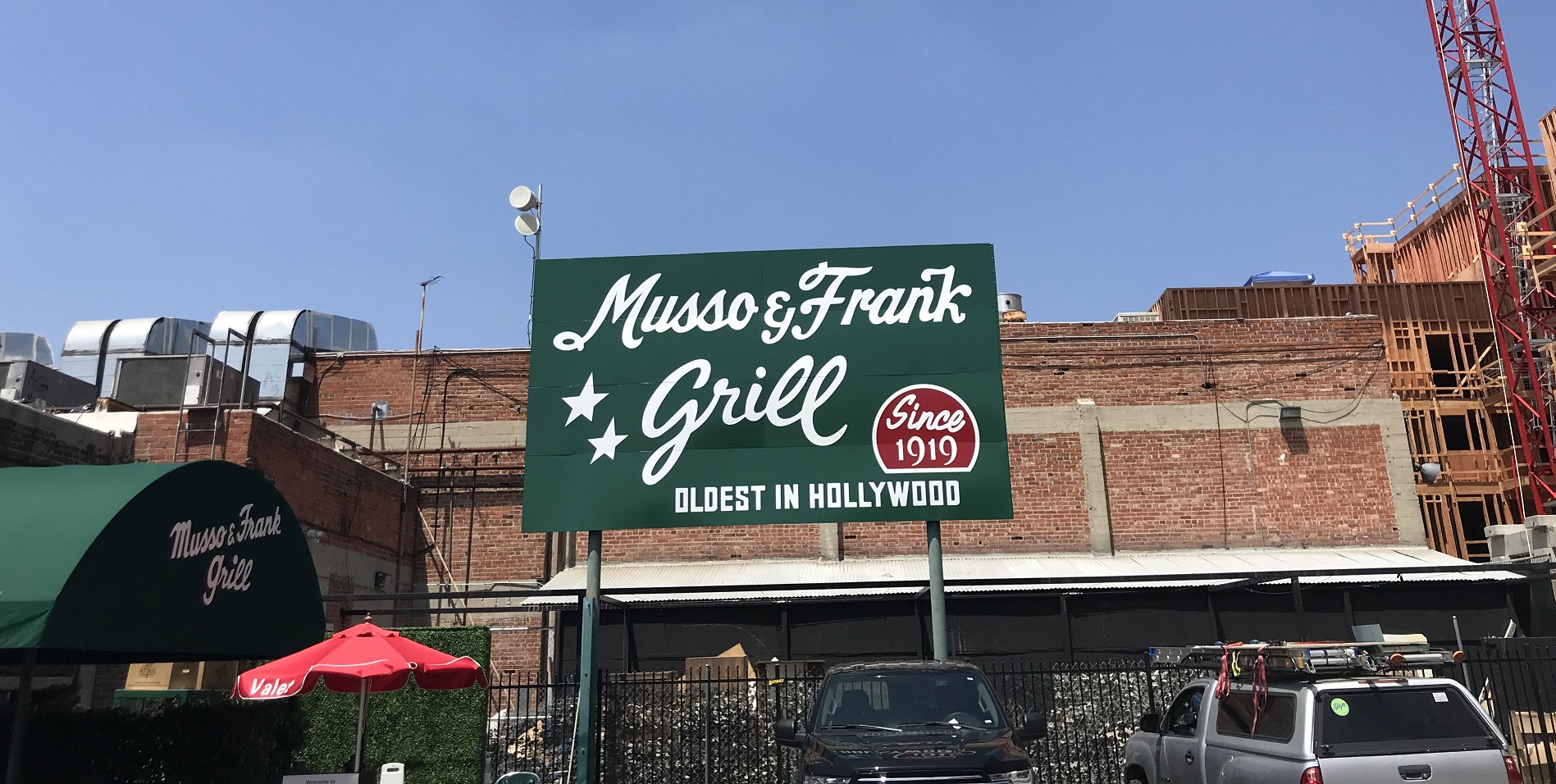 Want a truly unique look? Then go for a hand-painted metal sign. For Musso & Frank Grill, the restaurant sign's classic style really suits them and compliments the historic place's aesthetic – going well with the brick and mortar surroundings. So for your custom sign, consider how its appearance will work with its environment and your brand's messaging. That's how it can get maximum effect.
Looking for a custom sign for your business? Contact our San Fernando-based sign company for inquiries.
About the Client
Musso & Frank Grill is Hollywood's oldest eatery, founded in 1919. It is also called "the genesis of Hollywood." The restaurant is a Hollywood landmark frequented by celebrities and featured in many movies and shows. So we're proud of our contribution to its legacy!