This is the laser-cut acrylic lobby sign we made for the law office of immigration lawyer Sharon Abaud. So with this sign and its mirror polished faces their reception area now has a stunning centerpiece. And it will certainly impress clients, because quality signage is a universal language.
A Shiny Laser-Cut Acrylic Lobby Sign for the Office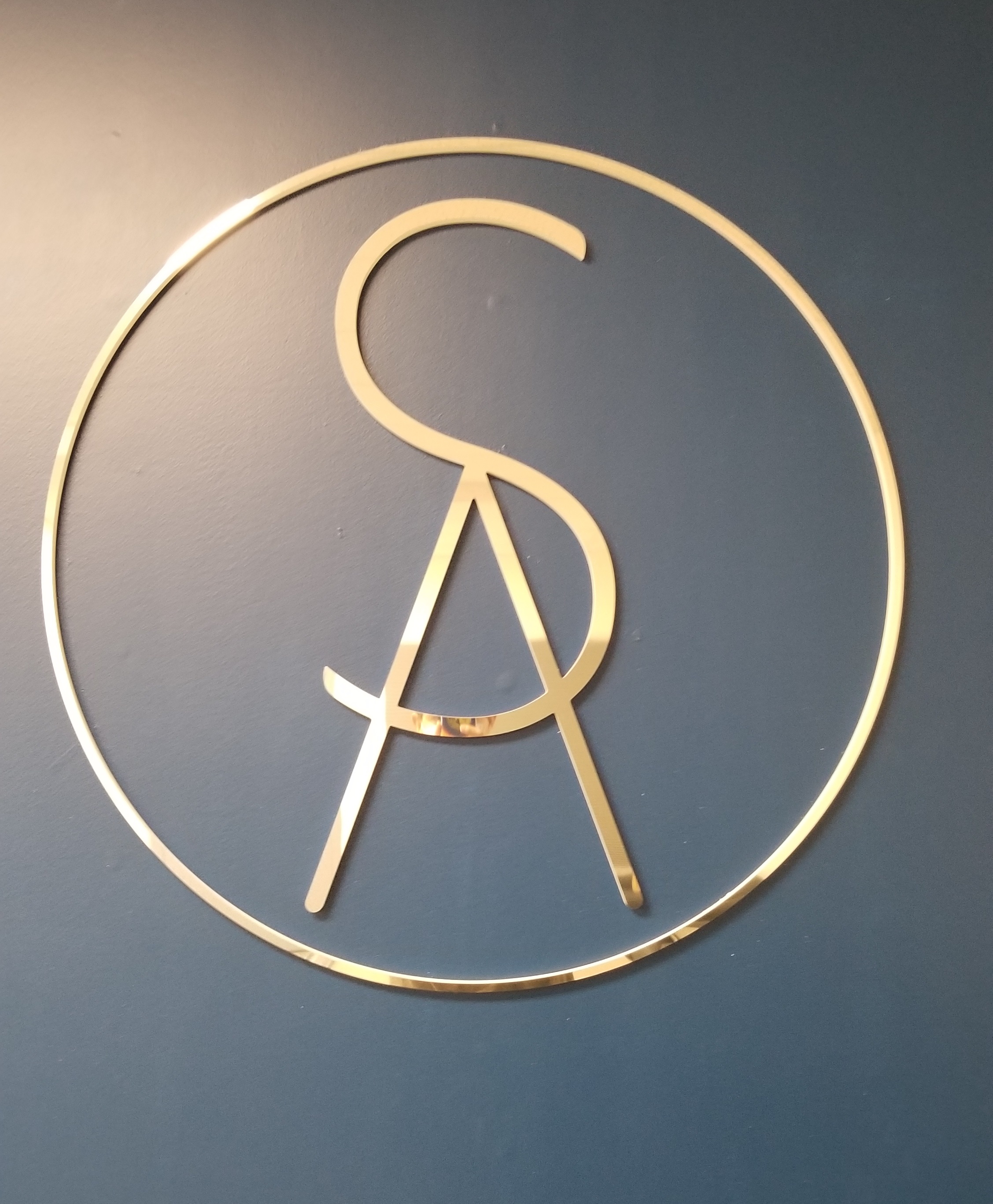 Prestigious institutions like law offices need to look pristine. So high quality lobby signs are a must. Moreover, their effect of impressing clients is all the more valuable for immigration lawyers. Impressive visuals can transcend any communications barrier. So with an eye-catching sign, clients will know that they have found the right place, that here they have found the caliber of services befitting their needs.
The memorable sight adds to the client experience and makes it all the more pleasant. In turn it makes subsequent transactions all the more likely as clients associate the brand with quality and might recommend it to others. Moreover, a pristine office with a prominent sign is ideal for photo ops – whether for magazines or for social media posts. These are also crucial components of brand marketing and advertisement, in which signage can play a role.
All this is what signs do. With her reception area signage, Attorney Abaud has her logo and initials gleaming brightly before her clients. It symbolizes her brand and conveys her legal service, namely that of helping people with their immigration cases. So it also becomes a sign the hope she and her services offers to those seeking a better life.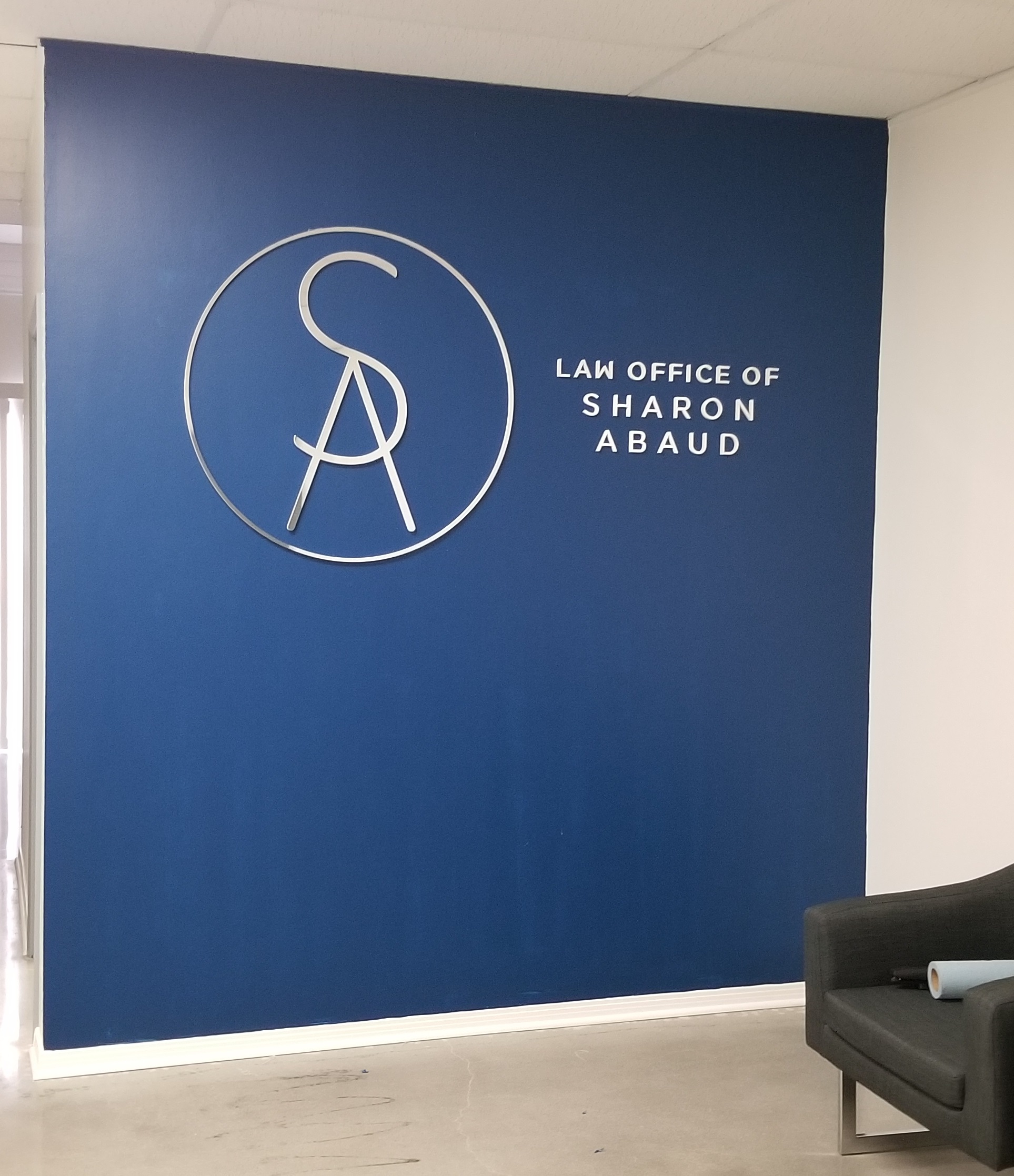 Contact Premium Sign Solutions. Southern California Sign Company based in San Fernando Valley.
About the Client
Sharon Abaud is an immigration attorney in Gardena and Long Beach. She provides legal services for those who need help with their immigration cases. She is fluent in English and Spanish. Her practice is located in the Los Angeles areas.