We made these 3D brushed metal signs for Gaspar Insurance Services and their sister company, Charton Financial. This is part of a larger office lobby sign package we did for this location. So it includes inspirational wall quotes, etched glass vinyl and an exterior reverse lit sign. Now that's what you call thorough!
An Office Lobby Sign Package for Presentable Workplaces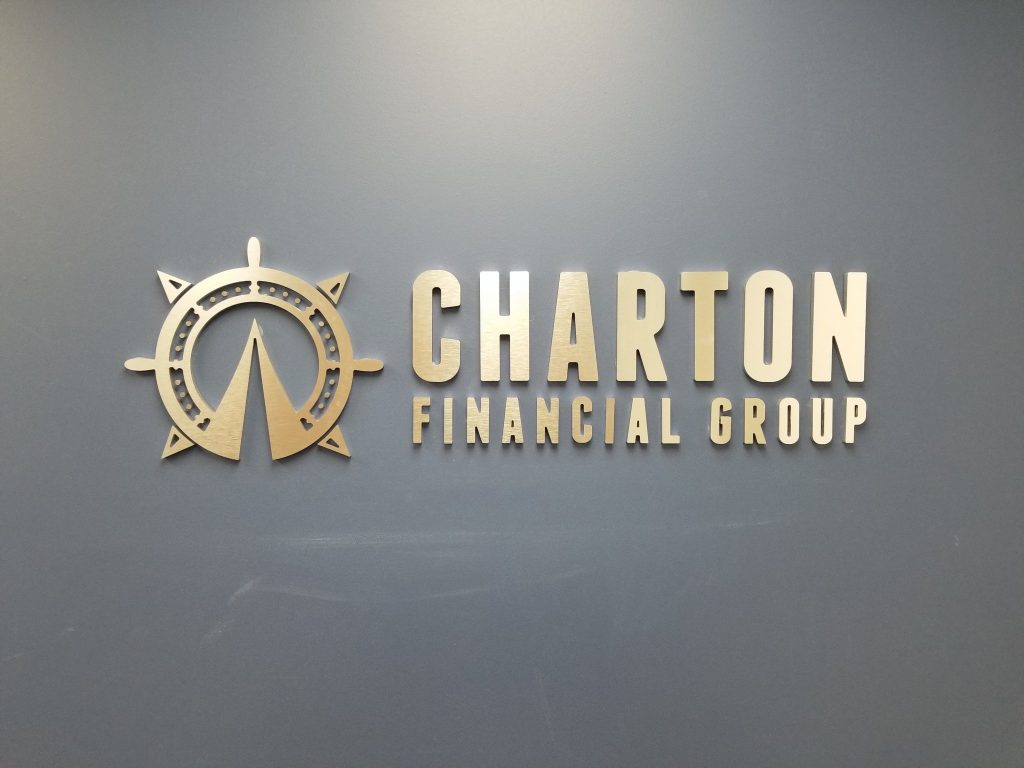 Upgrade your office with a sign package worthy of your brand. Project your business' identity in a way that will impress customers and boost team morale. So show off your branding with a comprehensive set of signage that includes: reception area centerpieces as well as complimentary displays on the walls, on the glass doors and windows, and other areas. A thorough sign package will spruce up lobbies, conference rooms, personal offices and more.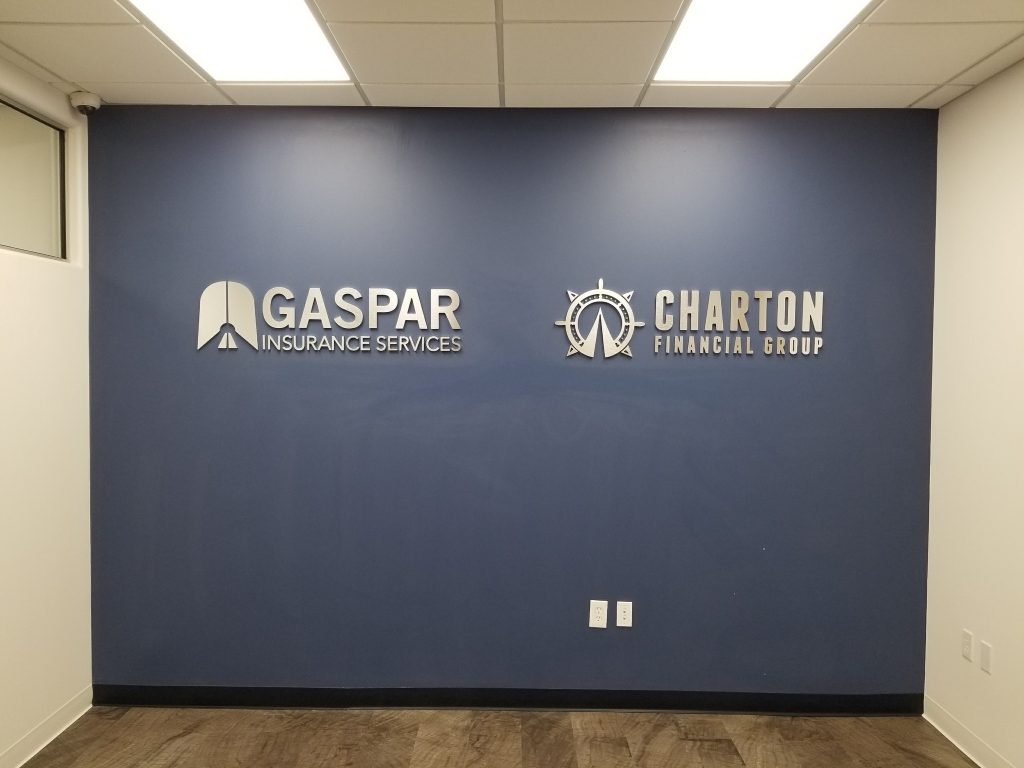 Moreover, with a sign package these displays will be impeccably designed and made out of quality materials. And they'll be deployed to ensure the signs compliment each other and their surroundings. This won't be haphazard, the opposite in fact. As these business signs must cohere, taking into consideration placement and positioning, their environment, and other factors. So the overall effect will be greater than the sum of the sign package's parts. And this will greatly improve an office's aesthetics, boost brand visibility and make for a memorable and pleasing visual experience.
Contact Premium Sign Solutions.  Southern California Sign Company based in Tarzana.
About the Client
Gaspar Insurance Services is a full service insurance agency. So it provides both personal and commercial insurance services for individuals and companies alike.