A classy fashion store has got to be visible. So with this oversized pylon insert, Fred Segal's Malibu branch will be even more eye-catching!
Need Additional Pylon Inserts?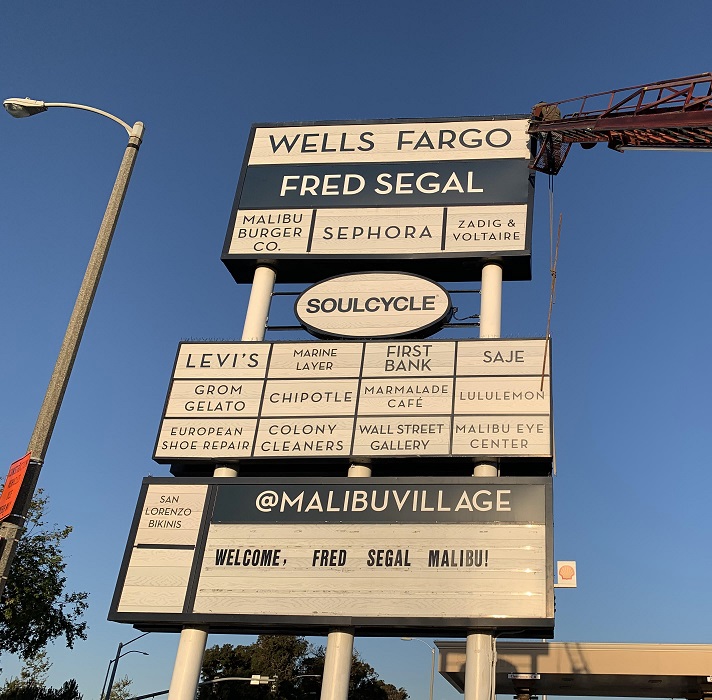 Property managers must keep their multi tenant signs up to date. When there's a new tenant, the signage must be updated accordingly. Pylon signs are perfect for this because all you need to do is replace the insert with a new one. It's quick and convenient for everyone involved. So consider oversized pylon inserts to promote your brands.
Looking for signs for your property? Contact our Tarzana-based sign company for inquiries.
About the Client
Fred Segal is the fashion destination for people living free and unique lives, who listen to their own fashion hearts.